Movie Review – American Made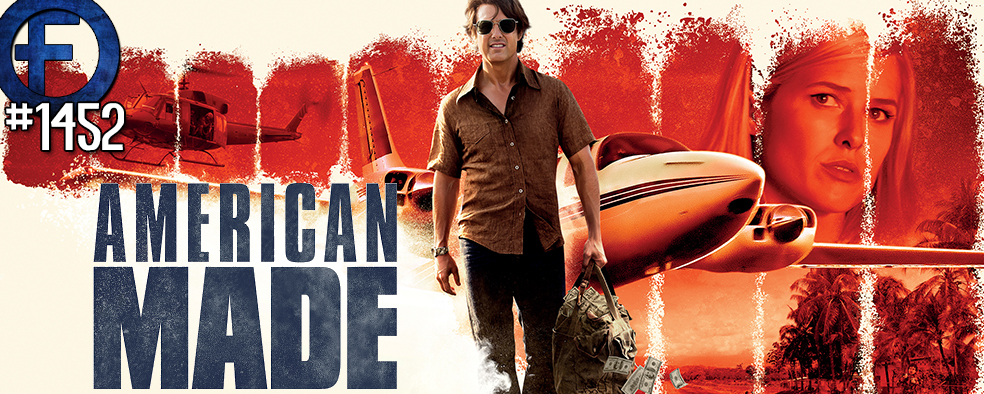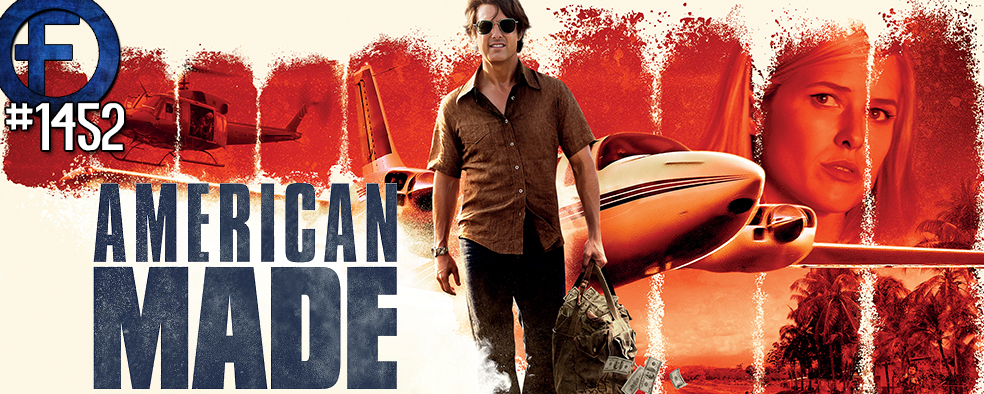 Director :  Doug Liman
Year Of Release :  2017
Principal Cast : Tom Cruise, Sarah Wright, Domnhall Gleeson, Alejandro Edda, Mauicio Mejia, Jayma Mays, Jesse Plemons, Lola Kirke, Frank Licara, Jed Rees, Caleb Landry Jones, Connor Trinneer.
Approx Running Time :  114 Minutes
Synopsis: The story of Barry Seal, an American pilot who became a drug-runner for the CIA in the 1980s in a clandestine operation that would be exposed as the Iran-Contra Affair.
******
The second pairing between director Doug Liman (The Bourne Identity, Jumper) and Tom Cruise after Edge of Tomorrow, American Made is a sparkling, B-level romp that fills in the time between Cruise's legitimate blockbusters (including a sequel to Edge of Tomorrow). Based on the real-life story of Barry Seal, who ran drugs, guns and laundered money between the US and Central America for the CIA, Liman's film hits period-era flavors and tones and is a right old time of fun amid a savvy soundtrack and Cruise's charismatic persona. Although it's the kind of film that will disappear without a trace into the glut of entertainment swallowing cineplexes and streaming services across the globe, you should really check out this film if only to see Cruise in something as close to full comedic mode as he gets into here.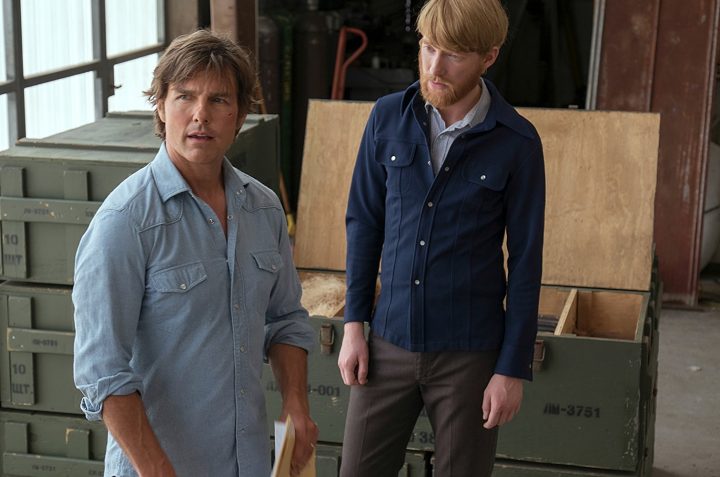 Barry Seal (Cruise) is a gun pilot working for TWA, before he's head-hunted by glib CIA Agent Monty Schafer (Domnhall Gleeson) to use his skills obtaining intelligence pictures of Communist gangs in Central and South America. Soon, Schafer blackmails him into being a bag-man between the CIA and Nicaraguan military figure Manuel Noriega, which he accepts, until even that turns into running drugs for the infamous Medellin Cartel. Although initially feeling way in too deep, Seal becomes hugely successful laundering millions of dollars between the groups, until the festering scheme is uncovered and he has to go on the run.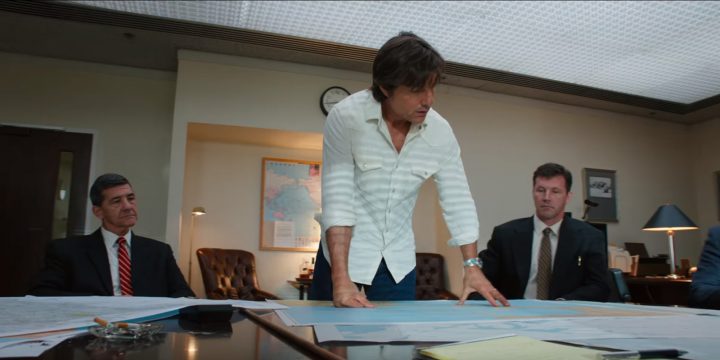 American Made is solid Hollywood confection. Although it's rooted in real life events, Liman's brisk pacing and nostalgic photography (by Cesar Charlone) are largely concocted to provide energetic and altogether untrue depictions of the real-life people involved. Driven by Cruise's enthusiastic portrayal of the real-life Barry Seal, married to wife Lucy (Sarah Wright, in a fictional role), the film's playful tone and roguish pacing allow the audience to have fun watching people do totally the wrong thing, set to a foot-tapping soundtrack of pop songs. Gary Spinelli's screenplay rockets along, introducing us to Seal's life of criminality and the international figures with which he mixed as a carnivalê of caricatures, all of whom are "just out to make some money". Political machinations seem stuck in the back pocket over Seal's airborne antics, as he pilots his little twin-engine planes across the Gulf Of Mexico on missions to deliver his illicit substances; naturally, he comes into the focus of the DEA and FBI, all of whom are unaware he's working for the CIA.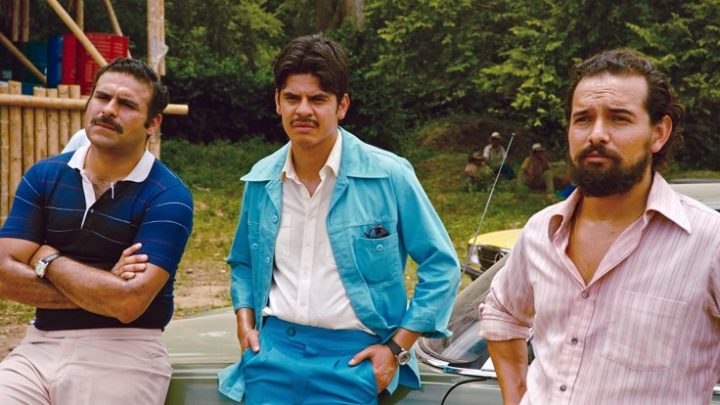 American Made owes a lot of its good-natured fun to a vaguely Forrest Gump-like touching on American history. Reagan was in the Oval Office and with it came the "war on drugs" that Seal and his associates in the Colombian cartels were seeking to avoid. Through archival documentary footage and a few brief moments of stand-in roles (such as Connor Trinneer's take on a young George W Bush) Liman's story is woven into actual historical events, and although much of Seal's life is glossed over or remixed into a dubstep version of pulsating action and skin-of-the-teeth adventure, the genetic truth to it all ingrains within the film a sense of genuine crazy. If it wasn't based on reality, it would be utterly insane. Christophe Beck's score is accompanied by tracks from Talking Heads, Hot Chocolate, Linda Ronstadt and even Hooked On Classics (which is literally the craziest thing I've heard in a mainstream film this year!) and with its edgy, multi-angle camerawork creating a sense of a crowded, buzzing cocaine-led high, American Made is muscular dexterity hidden behind a wall of Cruise's effortless screen charm and an absolute legend of 80's hubris.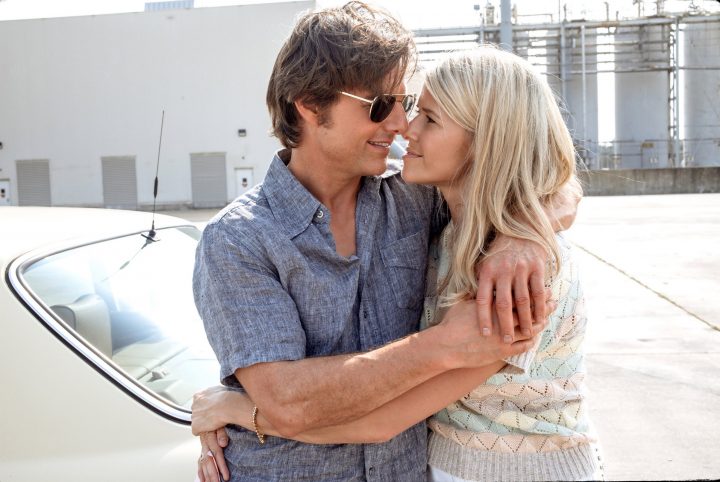 Alongside Cruise, Domnhall Gleeson appears to be having fun as fictional agent Schafer, who spends more time running rings around Seal than he does around the real bad guys, while Sarah Wright's Lucy is a beautiful if ambivalent familial touchstone for Barry to involve himself for. Amusingly, there are parallels between Barry Seal and The Wolf Of Wall Street's Jordan Belfort in that they are both men who rort the system to it's fullest extent until the law catches up with them – personification therein of the American Dream, really, and while Liman's film doesn't offer as many profanities, what it does offer is that frisson of excitement at whether Barry will end up being caught. Also worth noting is Caleb Landry Jones' wretched essaying of Barry's deadbeat brother-in-law JB, who shows up to throw a spanner in their finely tuned money laundering schemes, while former Glee star Jayma Mays appears in a small role as the leading DA of Arkansas who attempts to convict Barry and imprison him.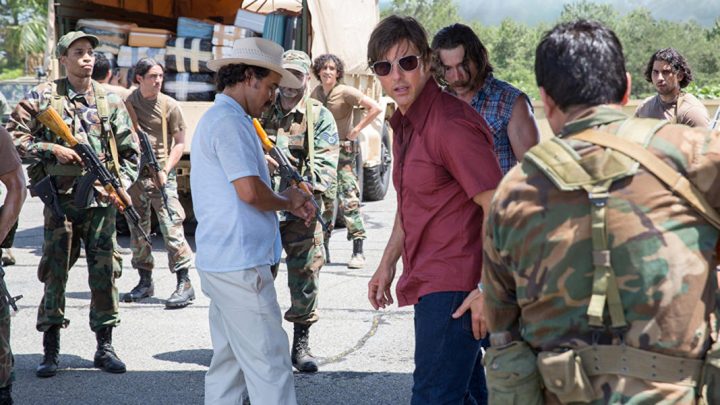 American Made is a whole load of fun. Cruise's work as Barry Seal isn't his most challenging but it allows him to do what Cruise does best – charm the audience – and Doug Liman's direction here is as footloose and freewheeling as his earlier work on Go and Swingers. Sadly, American Made probably doesn't have the staying power or potential longevity of some of Cruise's other work, even though it is thankfully a far better film in execution than a similarly schizophrenic Knight & Day; wildly entertaining and deftly helmed, American Made is a winner, and you should definitely check it out.
Related articles
Who wrote this?