Movie Review – Tulip Fever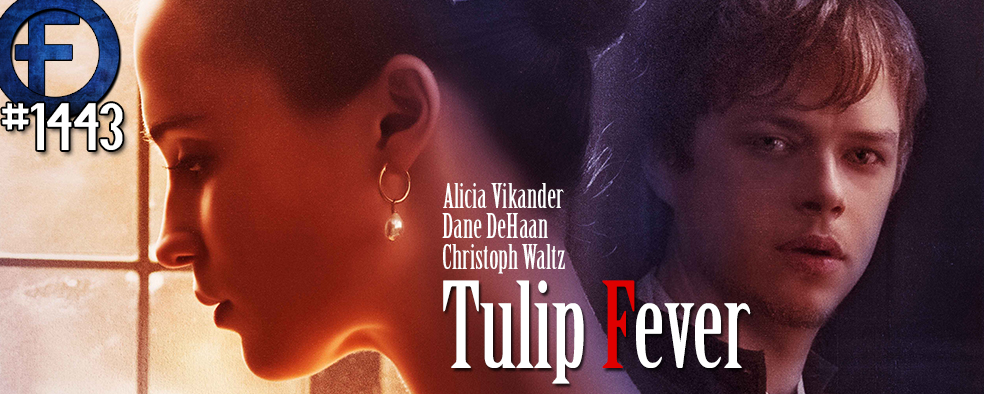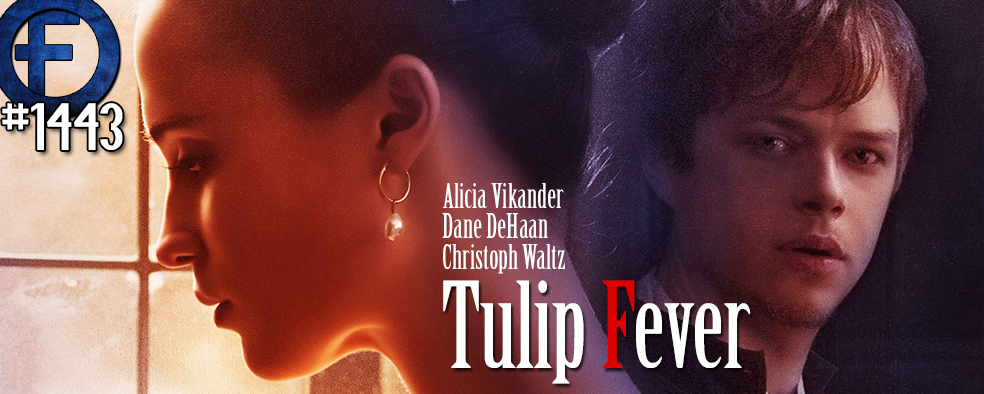 Director :  Justin Chadwick
Year Of Release :   2017  (Filmed in 2014)
Principal Cast :  Dane DeHaan, Alicia Vikander, Christoph Waltz, Jack O'Connell, Holliday Grainger, Judi Dench, Zach Galifianikis, Matthew Morrison, Cara Delevigne, Tom Hollander, Cressida Bonas, Kevin McKidd, David Harewood.
Approx Running Time :  114 Minutes
Synopsis:  An artist falls for a young married woman while he's commissioned to paint her portrait during the Tulip mania of 17th century Amsterdam.
*******
Tulips. Man, I'm not much of a flower buff but the hype was real back in Amsterdam's apparent craze for the bulbs of these beautiful things in the early 1600's if Tulip Fever is anything to go by. A troubled production, Tulip Fever was filmed in 2014 but only released 3 years later, after changing distribution studios and bouts of editorial wrangling through its voyage to the screen. Even then, the combined star power of Alicia Vikander (who snagged an Oscar in the years since), Dane DeHaan, Christoph Waltz and even bit-roles to Zach Galifianikis and Cara Delevigne, can't salvage much out of this one, an emotionless yet handsomely mounted period film in which sex, jealousy and greed once again take center stage.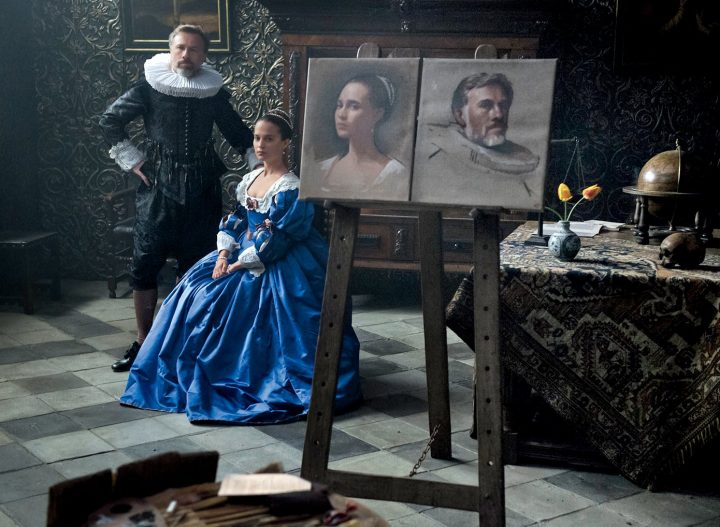 Vikander plays Sophia Sandvoort, the young wife of an Amsterdam merchant, Cornelis (Waltz), who has an affair with local portrait painter Jan van Loos (DeHann). Cornelis desperately wants an heir, although Sophia appears unable to produce one (not for lack of trying). To console her feelings of loneliness and frustration, Sophia begins an impulsive sexual relationship with van Loos that threatens her future, while housemaid Maria (Holliday Grainger) also wants to better her station, although finding it in the arms of local fish merchant William (Jack O'Connell) doesn't appear to be the way. So when Maria falls illegitimately pregnant, and Sophia plans to pass the child off as her own, the stakes are high; as the tulip markets grow and grow, with greed and market forces driving the price of the bulbs further and further skyward, the bubble of speculation looks set to burst.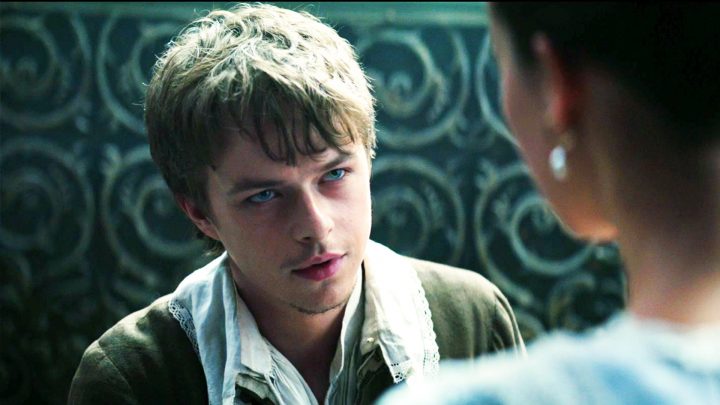 Cuckolded husbands are a dismal narrative thing, particularly when they're ignorant of the fact. Tulip Fever's frustrated narrative engages this illicit activity with the ardour of teenage lovers, frisky yet incompetent in the act, although the fact that both Vikander and DeHaan make an enthusiastic screen pairing (DeHaan looks astonishingly like a young Leonardo DiCaprio) provides this shallow, promiscuous affair with far more star power than the middling script warrants. The sex scene between the two leads is appropriately hot and heavy, their constant side-eye glances and sly contact appropriately salacious, and the double-entendre laden dialogue is rather cumbersome at times, leaving director Justin Chadwick (The Other Boleyn Girl, Mandela: The Long Walk To Freedom) little opportunity to really kick a home run here.
The trouble with Tulip Fever is that in spite of the wonderful cast – Judi Dench elevates the film when she's on the screen, which is far too little in my opinion – the film feels too inert to really thrive. The story isn't enough chop to make the trouble worthwhile, with Vikander's Sophia a blank slate lacking a true arc. DeHaan's van Loos seems suitably bohemian yet resolutely distant to the camera, which isn't so much the actor's fault as it is the limited work the script puts into him. Waltz, who's dedication to the role is commendable, ably translates his statesmanlike screen presence into something approximating a diffident presence, but even he can't elevate the thin material. An amusing sidebar includes Tom Holland's consistently slapped Doctor Sorgh, who handles the ruse with aplomb; the role suits Holland and he provided the most laughs. Zach Galifianakis' limited role is inconsequential, as is Cara Delevigne's (in a nice twist, however, both DeHaan and Delevigne would co-star as romantic leads in Valerian & The City Of A Thousand Planets).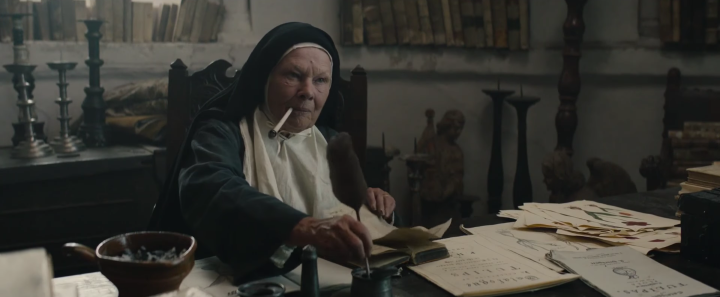 While the characters and story do die on the vine a little, the film at least looks sublime. As with any film dealing with art, colour is the foremost aspect a cinematographer will highlight, and in Tulip Fever DOP Eigil Bryld (In Bruges) delivers a warm, dusky-hued sojourn into 17th Century realism. The film's lavish costuming and set design are deep and thick with detail, seemingly lit by natural light wherever possible and it looks wonderful. If nothing else, Chadwick's direction is sufficiently proficient enough to give the film a lavish style, even if the story feels constricted by convention and unable to really stretch its wings. You can almost see the machinations of the story coming before they arrive, a sotto-touched predictable style that flattens urgency with convention.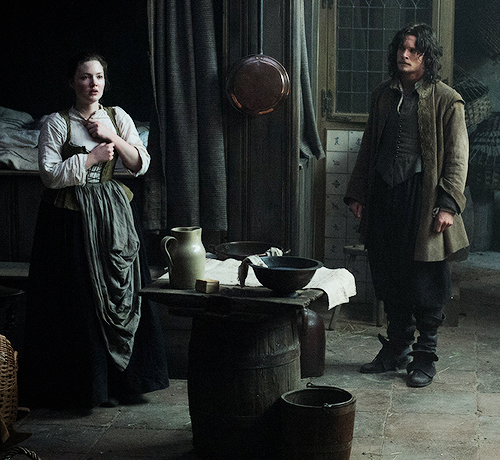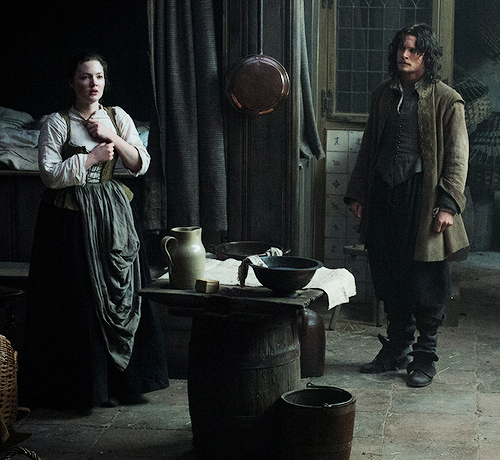 Tulip Fever isn't a terrible film – it's not worthy of the pitiful aggregate scores attributed to it – and there are some convincing performances and ideas worth the time to invest in, but overall there's an emptiness, a lethargy to the film it cannot escape. Emotional investment within Vikander's Sophia or DeHaan's van Loos is tough, making the supporting roles that much more requisite of quality. They are, although they shouldn't have to be. The film's productive quality is high, it's emotional quality is low. It's a pass from me, with caveats in place.
Related articles
Who wrote this?