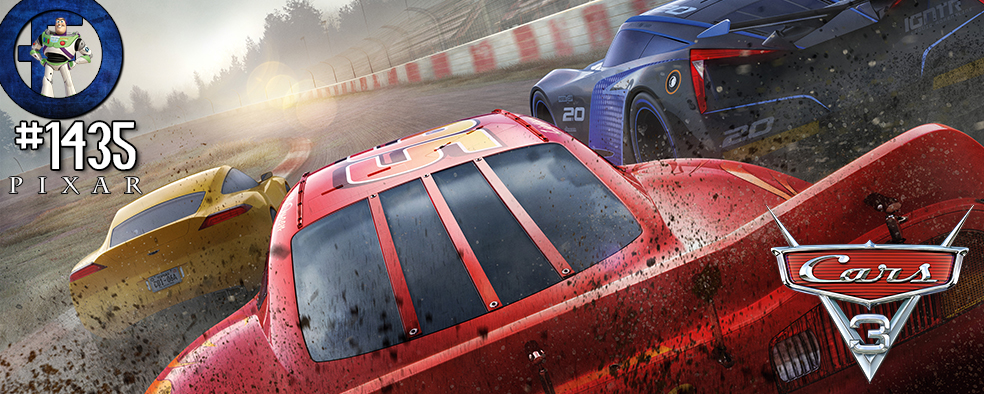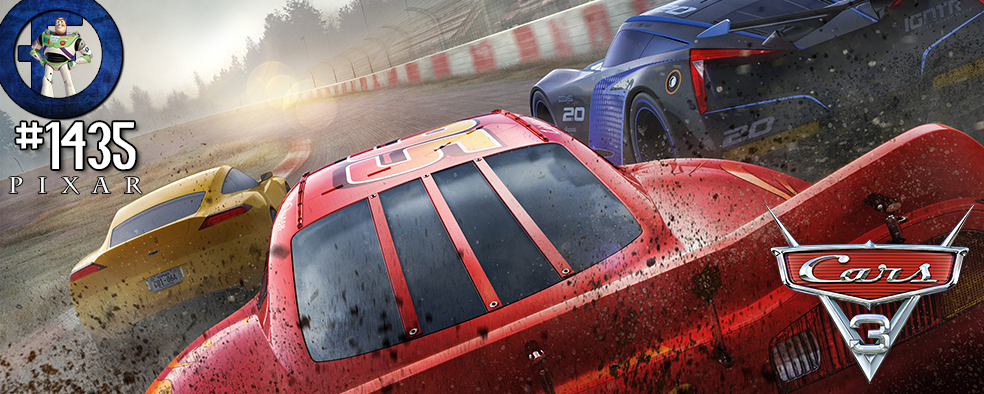 Director :  Brian Fee
Year Of Release :   2017
Principal Cast :  Owen Wilson, Cristela Alonzo, Chris Cooper, Nathan Fillion, Larry The Cable Guy, Armie Hammer, Ray Magliozzi, Tony Shalhoub, Bonnie Hunt, Lea DeLaria, Kerry Washington, Bob Peterson, John Ratzenberger, Kyle Perry, Lewis Hamilton, Cheech Marin, Richard Petty, Paul Newman.
Approx Running Time :   102 Minutes
Synopsis: Lightning McQueen sets out to prove to a new generation of racers that he's still the best race car in the world.
******
It would be fair to characterise Pixar's Cars franchise as the red-headed stepchild of their oeuvre, and it would be even fairer to characterise Cars 2 as perhaps the least popular, liked or expected film the studio had produced to this point. A third film wasn't exactly beckoning, nobody wanted it, and I sure as heck didn't care for this aspect of Pixar's focus (there's a reason I haven't reviewed Cars 2 yet), so when they announced a follow-up to the critically panned Cars 2 I was less than enthusiastic. While the original Cars' plagiarism of Doc Hollywood (something that continues to frustrate me in light of Pixar's acknowledged high bar of quality elsewhere) was pleasant enough as a studio B-movie, and Cars 2 is the ugly, misaligned sequel nobody cares for (again, a case of giving a secondary character the spotlight and watching it ruin a film), Cars 3 balances the ledger as a passably entertaining return to the original film's hokey sense of backroad sentimentalism, as Lightning McQueen's arc comes to a satisfactory – if not entirely exciting or unpredictable – conclusion.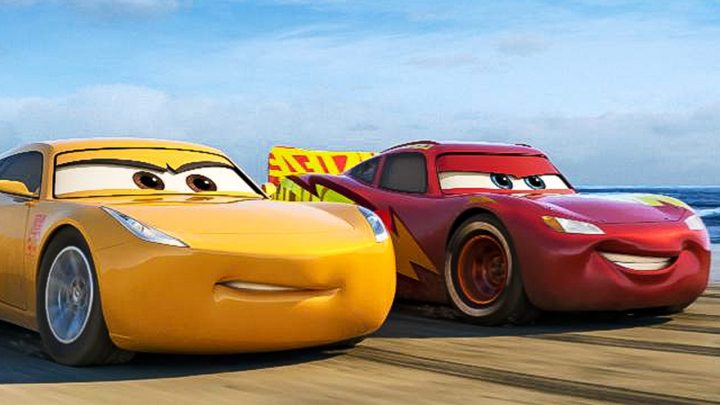 Ageing race-car Lightning McQueen (Owen Wilson) is reaching the end of his career, a champion of the circuit and legend of the industry. Time, however, has seen him bypassed by faster and more technologically advanced cars, notably arrogant supercar Jackson Storm (Armie Hammer), who taunts McQueen about his fading ability. Seething, McQueen crashes badly out of the last race of the season, and spends his downtime sulking in his Radiator Springs garage, until girlfriend Sally (Bonnie Hunt) convinces him to give his career one last crack. Teaming up with new Rust-eze owner Mr Sterling (Nathan Fillion) and race-car trainer Cruz Ramirez (Cristela Alonzo), McQueen begins the search for the secret ingredient he needs to beat the newer, younger cars and stake his claim as the fastest car on the track.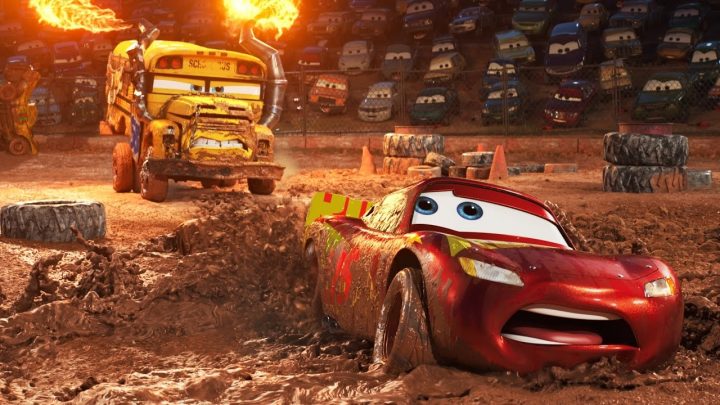 Like its progenitor, Cars 3 derives much of its plot from the top shelf of the hackneyed shop. Essentially a film about McQueen passing the baton of success on to his protege, Cars 3 taps all the self-reflective plot points and clever revelatory moments with a sweetly mixed nostalgia as it races towards what surely is one of 2017's most foregone conclusions. You can almost feel the Olde Timey Hollywood dust shuffling from Cars 3's creaky story beats, the age-old out-with-the-old-in-with-the-new routine nearly as old as cinema itself. That's not to say Cars 3 isn't enjoyable, because it is, rather to say the film never approaches Pixar's top-tier when it feels entirely like slipping on an old pair of slippers and relaxing contentedly. That's it, Cars 3 is a contented film.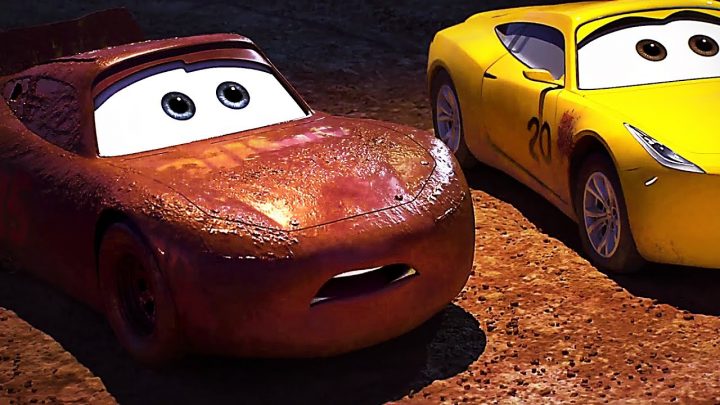 A nice mix of old and new voice talent appear in this to complement the old and new mantra of the story; Cristela Alonzo does great work as McQueen's trainer-slash-protege Cruz, while Chris Cooper does effective work as an old friend of Doc Hudson's, Smokey. The late Paul Newman reprises his work as Doc using archival recordings worked into the narrative (a wonderful surprise), while Nathan Fillion does nice work as the film's slimy antagonist, Mr Sterling. Armie Hammer's voice work as McQueen's younger rival, Jackson Storm, is smoothly charming, while Tony Shalhoub, Bonnie Hunt, Bob Peterson and John Ratzenberger all reprise their roles as residents of Radiator Springs. Of course, Larry The Cable Guy does his redneck hillbilly shtick as McQueen's idiotic bestie Mater, although you kinda get the sense his remarkably smaller role is a direct result of Cars 2's failures as a film.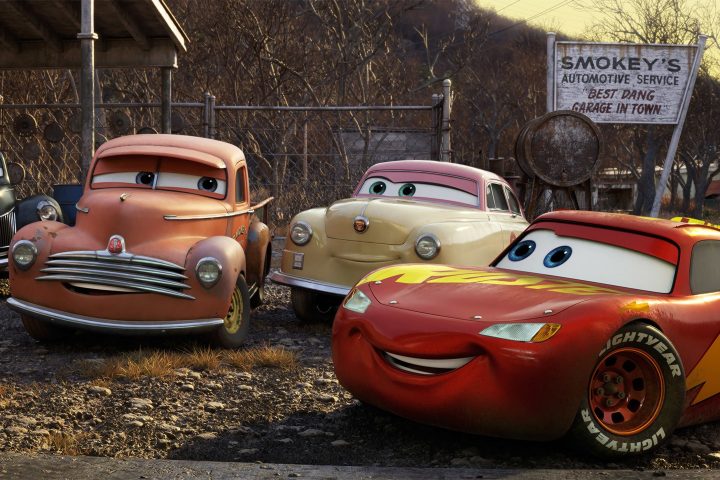 Naturally, the whole film hangs on our emotional attachment to Owen Wilson's McQueen, whose character arc here is a far cry from the obnoxious rebel he personified in the first film. The film doesn't try and revoke the lessons the character learned previously, reverting him back to being a bit of an ass, but it softens his abrasiveness and gives it a sense of sadness, a melancholy fatalism derived from the inevitability of age – and replacement. A lot of the film's jokes are age-related, but they're carefully crafted for minimum offensiveness and maximum warm chuckles. Wilson gets his character implicitly – it's easily one of his most popular roles – and he sounds like he's having a blast revisiting this world, as placid as it is.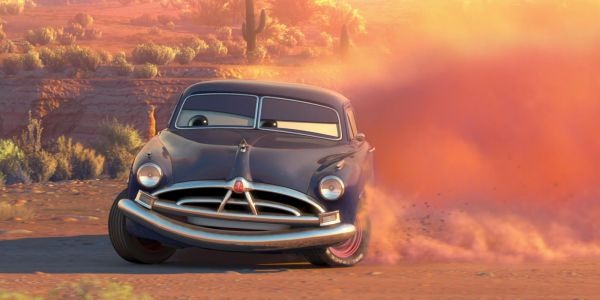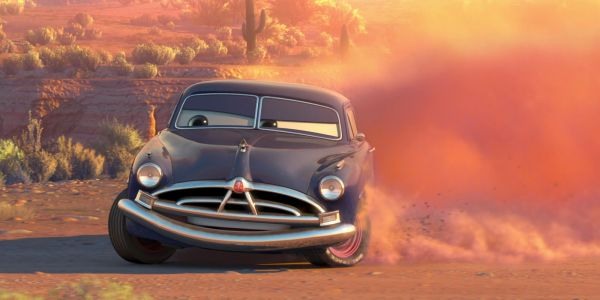 As with all Pixar features, the animation involved is a step above the rest of the world: Cars 3 boasts some sublime animation indeed, from the dirt and dust of McQueen's practice session tracks and Radiator Springs' to the crisp, textured asphalt of the film's final set-piece at a beach-side raceway. In between is a rather hilarious smash-em-up derby to contend with, as well as the sterile training facility constructed by Sterling to give the Rust-eze team a huge advantage. It's not so much the cleverness of the shot, but rather the attention to the minutest of details, such as the complexity of smoke, water and tyre rubber as it strips from the race car's tyres. Light and shade have much to play with here, the softness of tone and timbre an appreciably smart choice considering how laborious the second film was.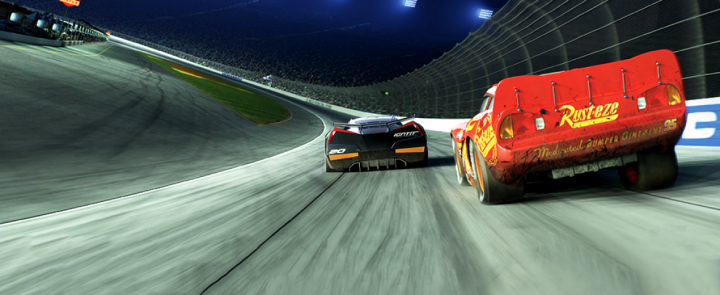 Cars 3 is utterly charming in its own nostalgic way; it doesn't often surprise, nor does it offer the same emotionally daring work we saw on Inside Out or the sense of bittersweet love we cried at in Up, but it is a good-natured, if predictable, conclusion to Lightning McQueen's journey on the big screen. There's enough laughs to keep the adult viewers happy, the action sequences will give the kidlets the giggles (at least, mine guffawed) and the story has Disney-esque lessons to learn for all. Despite a meandering sense of familiarity, Cars 3 doesn't follow the outright plagiarism of Cars, but it does enough to give it a gentle, ambulatory send off to one of Pixar's most commercially profitable characters.
Related articles
Who wrote this?