Movie Review – Churchill (2017)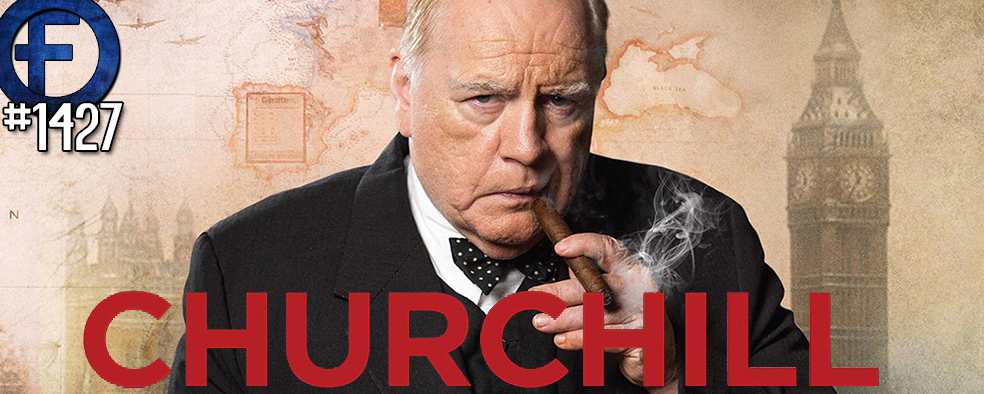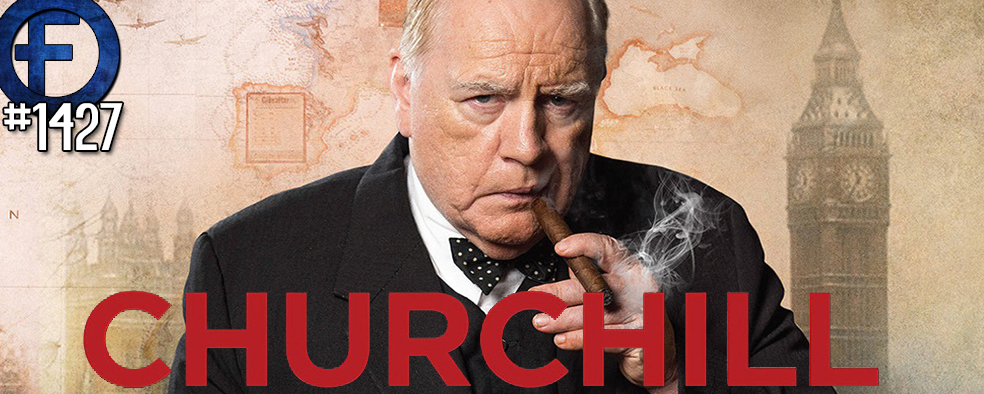 Director :   Jonathan Teplitzky
Year Of Release :   2017
Principal Cast :  Brian Cox, Miranda Richardson, John Slattery, James Purefoy, Julian Wadham, Danny Webb, Ella Purnell, Jonathan Aris, Richard Durden.
Approx Running Time :   98 Minutes
Synopsis: 96 hours before the World War II invasion of Normandy, British Prime Minister Winston Churchill struggles with his severe reservations with Operation Overlord and his increasingly marginalised role in the war effort.
********
Despite the best of intentions, and a masterclass acting performance from Brian Cox (the actor, not the scientist), Churchill is a huge disappointment. What I expected to be a riveting behind-the-scenes account of the build-up to D-Day in World War 2 ends up being a repetitive, slow, cumbersome, ill-tempered attempt to explore one of the 20th Century's most iconic individuals and distil it into a 90 minute film. No doubt a man such as Churchill requires a far vaster canvas, and Jonathan Teplitzky's film feels tiny compared to the persona and ego of the man they're portraying, but neither Cox nor the assembled cast (which is undeniably excellent) can manoeuvre successfully through this rigidly staid, stuffily written dramatic piece with any compelling momentum.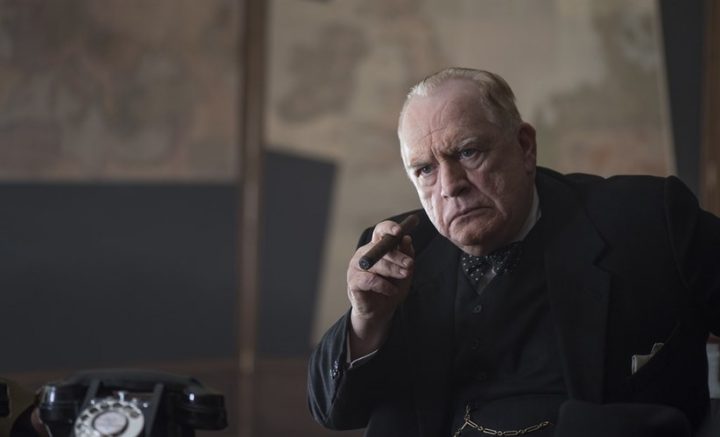 It's less than a week before the Allied forces commence Operation Overlord, the invasion of the beaches of Normandy, France, otherwise known as D-Day, during the last years of World War II. British Prime Minister Winston Churchill (Cox) is extremely agitated about the potential for failure in this mission, exhorting American General Eisenhower (John Slattery) and British Commander Montgomery (Julian Wadham) with exclamations of its futility. Churchill's wife, Clementine (Miranda Richardson) attempts to assuage Winston of his fears, recognising in her husband an unwillingness to see similar bloodshed to that of the Great War, something the Prime Minister witnessed first hand, and is fearful of repeating.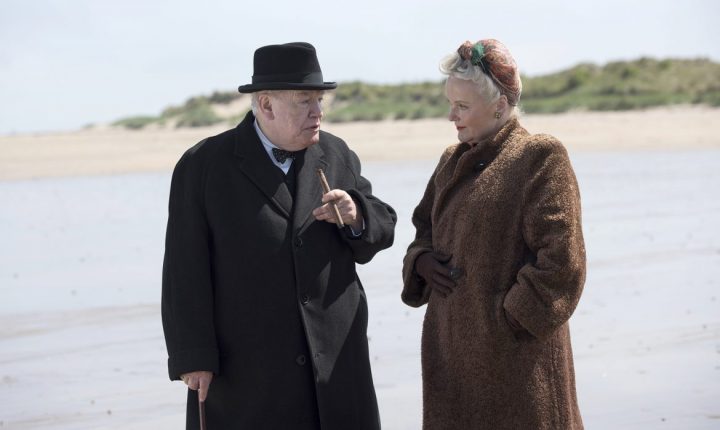 It's worth noting that esteemed British historian Andrew Roberts, known for his discussions on Churchill, has taken umbrage with the "false statements" within Churchill, suggesting numerous errors with the film's truth involving the events of the day; most astonishingly, Roberts posits that Churchill was 100% committed to Operation Overlord during the time depicted in the film – his opposition to it occurred years prior, although by the time of D-Day had approved it, and spoken of it in positive tones – which makes the vast majority of Churchill's central premise utterly redundant, or at least based on a falsehood. He even suggests the film's depiction of marital strain between Winston and Clementine was utterly untrue, and one has to consider how much might be simple creative license and how much is just flat-out erroneous.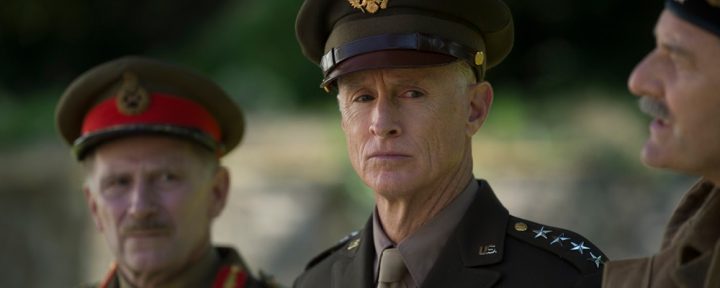 Taking these opinions into account, much of Churchill's story never works as well as Alex von Tunzelmann's screenplay would like. I can't figure out if it's the script or Teplitzky's direction of it, because the performances in the movie are easily the strongest element. From Cox to Richardson to Ella Purnell's wobble-chinned portrayal of Churchill's secretary, the acting here is of an exceptional quality, which makes the film's dullard flavour so baffling. Cox's remonstrations with his generals and advisers become all to repetitive, a berating, badgering inability to see reason being less statesmanlike and more the ravings of a lunatic (a point actually voiced in the film by actor Danny Webb, playing Field Marshall Alan Brooke), and the film is unable to really land the motivations of Churchill to do so. At one point, Winston sinks to his knees and begs God to send a torrent of bad weather to prevent the armada from crossing the English Channel to France, a poetic and potentially moving moment indeed. The directorial choice by Teplitzky to utilise a swelling moment of Lorne Balfe's altogether subdued score to make it feel far more "powerful" than it really was, robbed us of a great moment of Cox's acting.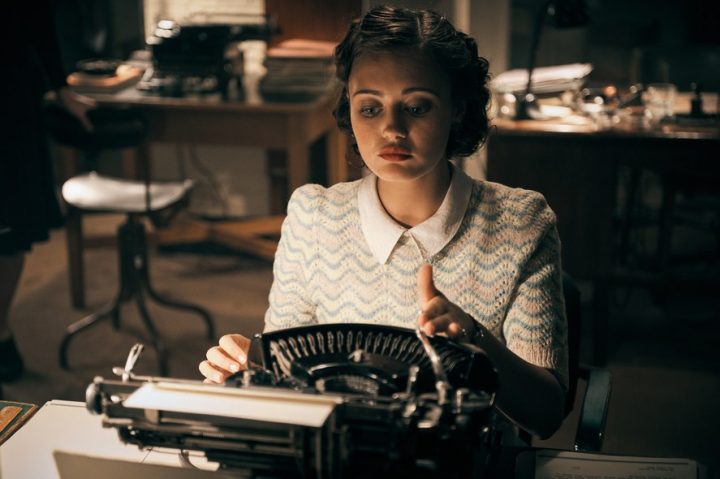 Another strange technique Teplitzky overuses is the out-of-focus pull into focus again as starting points for his scenes. I'm pretty sure just about every new scene in Churchill began with the camera out of focus, centering on a blurry figure before sharpening up again. A few times throughout might have been effective, but its overuse here actually became annoying. Generally, though, the locations and set design on Churchill is exemplary, muted tones and wartime colours used considerably to evoke the melancholy covering the world at the time, and focus aside, the cinematography by David Higgs is exceptional.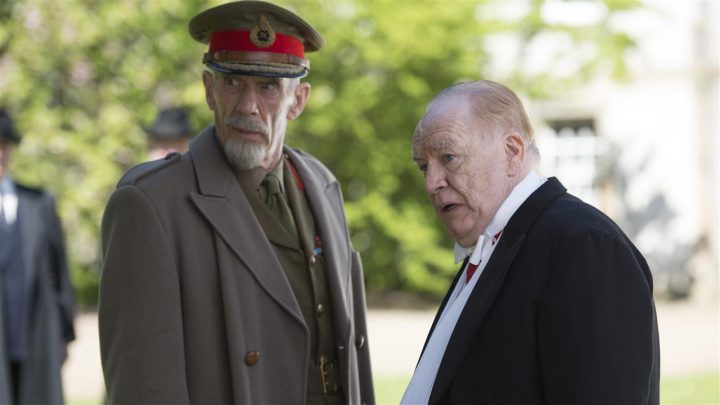 Little about Churchill's story makes the man or the moment compelling. The film feels diversionary, a ham-handed intrusion into reality with some concocted fantasy version of Churchill's influence surrounding D-Day's execution. It's also overly solemn, lacking the breadth of scope to really engender a sense of loss or hope or futile heroism, and the resultant movie is both devoid of focus (much like its framing) and inept at handling the importance of the man's legacy. For no other reason than to see Brian Cox deliver a performance worthy of all the awards, Churchill is a beautifully shot fantasy that never strikes the right chord and should otherwise be skipped.
Related articles
Who wrote this?