Golden Globe and Academy Award-winning actor Martin Landau, known for films including Ed Wood and Tucker: The Man And His Dreams, has passed away.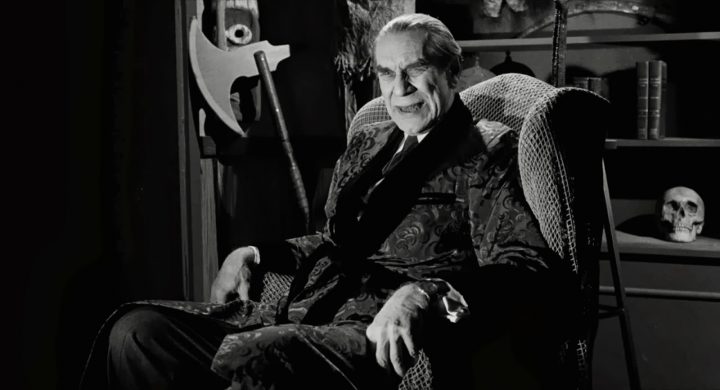 An alum of the Actors School alongside James Dean and Steve McQueen, Martin Landau's career began on Broadway in the 1950's, before he snagged a key role in Alfred Hitchcock's North By Northwest, playing a henchman of James Mason's in the film. From there, Landau appeared in a number of high profile projects including Cleopatra (as Rufio), The Greatest Story Ever Told (as Caiaphas), and Steve McQueen's Nevada Smith, in 1965.
Landau would pick up a recurring role in television's Mission Impossible, playing a master of disguise, while sci-fi beckoned with Space 1999 in the mid-70's. Film appearances during the 70's and 80's included They Call Me Mr Tibbs! (1970), Black Gunn (1972), Meteor (1979), Alone In The Dark (1982), and Treasure Island (1985). Mr Landau would court award season glory for his seminal role of Abe Karatz in Francis Ford Coppola's Tucker: A Man And His Dreams, for which he would receive the Golden Globe for Best Supporting Actor, and would receive and Oscar nomination for the same category. he would snag another Oscar nomination the following year for his part in Crimes & Misdemeanours, and would provide supporting roles in Sliver and Intersection.
Arguably Landau's greatest modern role would be that of the tragic Bela Lugosi in Tim Burton's biographical film about the "worst director in Hollywood history", Ed Wood. Landau would garner the Oscar for Best Supporting Actor for the role (as well as a slew of other high profile industry gongs), alongside Johnny Depp as Wood and Sarah Jessica Parker, and it would remain the role for which he's most closely identified.
A gaggle of high profile films awaited him post-Ed Wood, including supporting roles in City Hall, The X Files, EDtv, Sleepy Hollow (again for Burton), Frank Darabont's The Majestic, Hollywood Homicide, and more recently in the film version of Entourage.
Mr Landau passed away on July 15, aged 89, following a heart attack.
Who wrote this?