Movie Review – A Cure For Wellness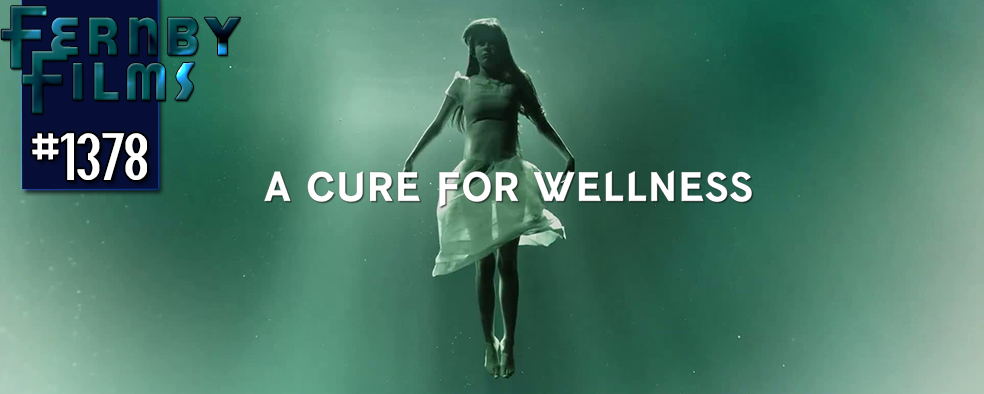 Director :  Gore Verbinski
Year Of Release :   2016
Principal Cast :  Dane DeHaan, Jason Issacs, Mia Goth, Adrian Schiller, Celia Imrie, Ashok Mandanna, Harry Groener, Godehard Giese, Tomas Norstrom, Carl Lumbly, Lisa Banes, Tom Flynn.
Approx Running Time :   146 Minutes
Synopsis:  An ambitious young executive is sent to retrieve his company's CEO from an idyllic but mysterious "wellness center" at a remote location in the Swiss Alps, but soon suspects that the spa's treatments are not what they seem.
*********
I made it to the end of A Cure For Wellness. I sat there, bemused. I had this nagging, gnawing sensation in the back of my mind that I'd seen a film just like this before. I couldn't place it, though, so I pushed that thought aside and sat down to write my review. I got half way through my review, before I realised where I'd seen A Cure For Wellness before. Or at least, seen it echoed. Think about it: you've seen A Cure For Wellness too, you probably just don't know it. Sure, it's spruced up by Verbinski's crisp, rigid direction and production value that evokes the chilliest of horror classics, but with a few minor twists it could pass for a sequel film to one of Hollywood's true masters.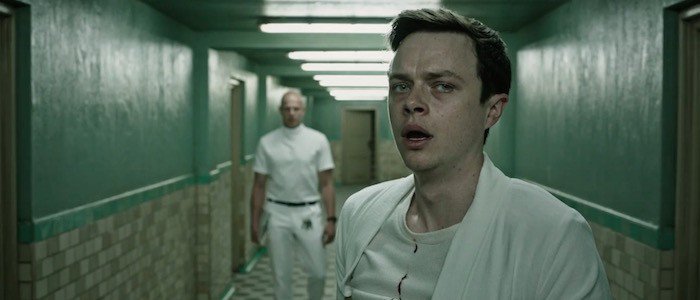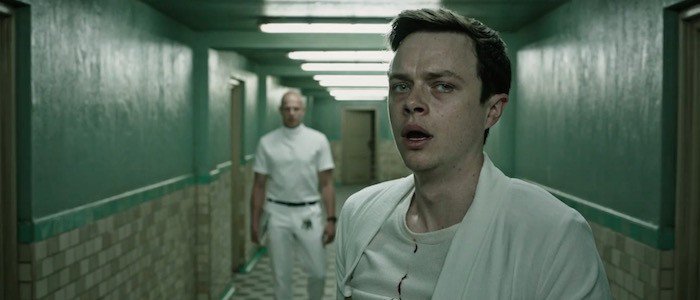 Young New York financier Lockhart (Dane DeHaan – Chronicle, Lincoln) is sent by his superiors to a mysterious clinic deep in the Swiss Alps to bring back his company's boss, Roland Pembroke (Harry Groener). ON arrival at the castle enclave, Lockhart encounters both the guests of the facility as well as Dr Heinrich Volmer (Jason Issacs – Harry Potter, The Patriot), a man who purportedly has the "cure" for what ails you, if only he would ever explain exactly what that ailment is. The more Lockhart digs into the "wellness" clinic, the more he's met with resistance, until he uncovers a secret involving one of the youngest patients, the innocent Hannah (Mia Goth) and her relationship to Volmer's decidedly unethical treatments.
Any good horror film, regardless of budget, needs both a decent villain and an empathetic hero. A Cure For Wellness has both, in that Jason Isaacs once more plays the smooth, sinister screen bad guy, and Dane DeHaan essays the flawed but essentially good Lockhart, a DiCaprio-esque Wolf Of Wall Street-styled Wall Streeter sent to cover his ass by finding his old boss. The story, by BAFTA winning Justin Haythe (Revolutionary Road, The Lone Ranger), is set primarily in a malevolent institution, the kind of old, turn-of-the-century sanitarium great horror films always seem to use so well. The film splices together creaking doors, body horror, salacious sexuality, sweaty terror of death through the addition of a swathe of elderly supporting roles, and our natural proclivity to find an aversion to drowning.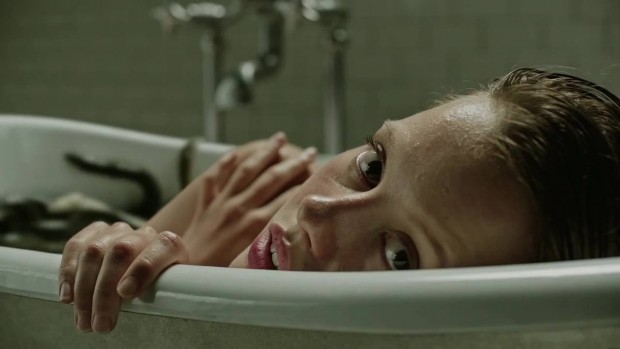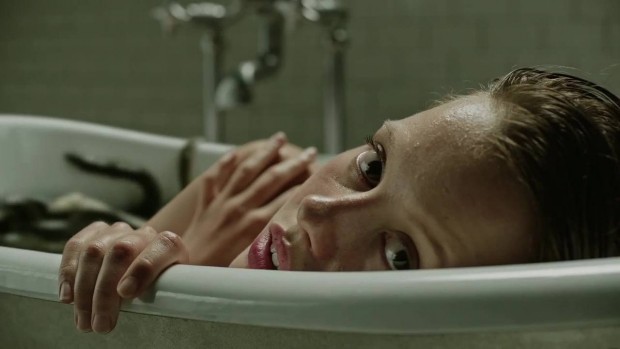 A Cure For Wellness is a tick-box list of genre archetypes, from the nondescript staff of the facility – all of whom feel menacing in spite of their behavioural nonchalance – to the subtle sound design involving clicking, tinkling, skin-prickling hidden terror, and although the film generates plenty of slow-burn chills and an altogether ripe layer of dread, the film's conclusion leaves much to be desired by way of a payoff. Haythe's screenplay tackles ideas of aging, of modern life being too much for some people to bear, and concepts involving the addition of eels (yes, eels) that are as creepy and slitheringly abhorrent as the mental visuals might indicate. While Wellness contains few outright red herrings, Lockhart's exploration of the situation is both straightforward and complex in equal measure, as he starts to piece together the jigsaw that is Volmer's masterplan. Verbinski's use of tension and creeping fear throughout the film's 2-and-a-half hour running time is really effective, and many times I was thoroughly on the edge of my seat; camerawork is superlative, the film's use of focus, editing and lighting all evocative and assured in the hands of a handy visual stylist. It's only with such a let-down spot-it-coming ending that Wellness misses its mark.
Chief among Wellness' positive attributes is the European production design, a crisp, high definition sense of immediacy lensed with shadowy menace by Bojan Bazelli (The Sorcerer's Apprentice, Pete's Dragon), who gives the film an almost 50's aesthetic through which much of the tension is derived. The locations used, from Hohenzollern Castle to Beelitz in Germany, and the stunning interiors of an old abandoned hospital, give the film's archaic historical backdrop and simmering supernatural elements a real punch, a real potency that Verbinski uses to great effect. Musically, Benjamin Wallfisch's score is subtle, haunting and effective without being particularly memorable: the film ain't Psycho, it's more cerebral and underplayed than that film, even when it does involve blood and gore (and there's several scenes in which some stomach-churning effects are achieved…. eww), while the editing by Lance Periera and Pete Beaudreau is never overt.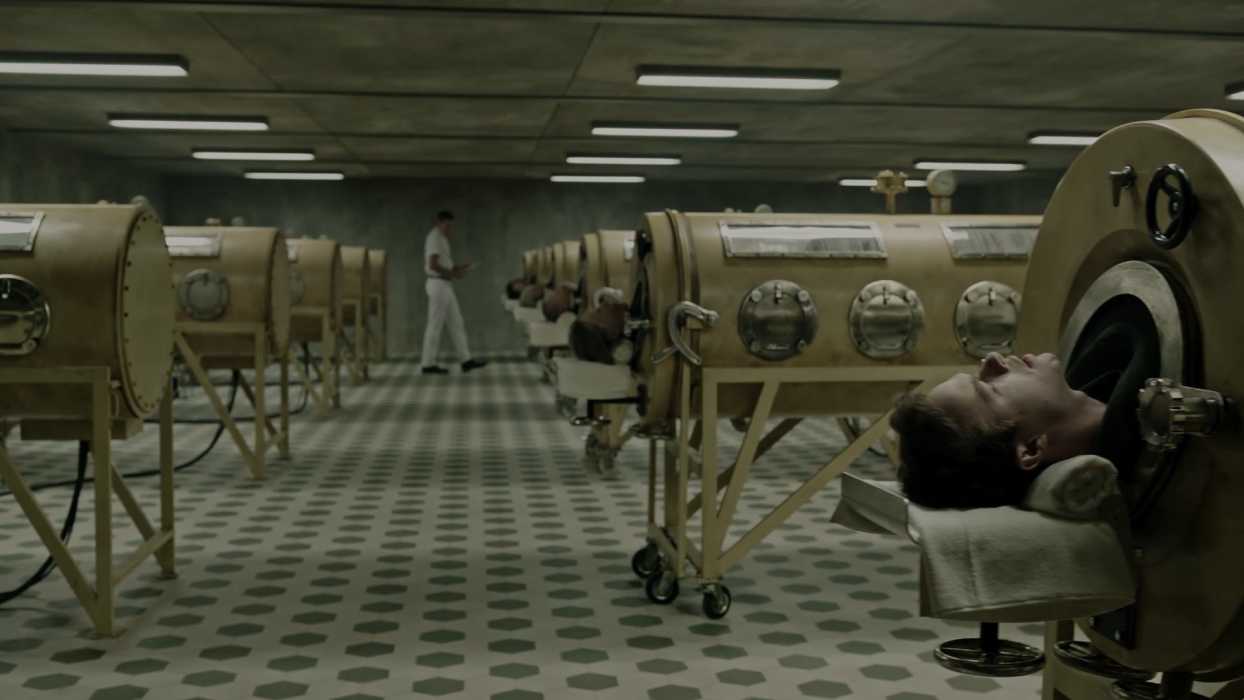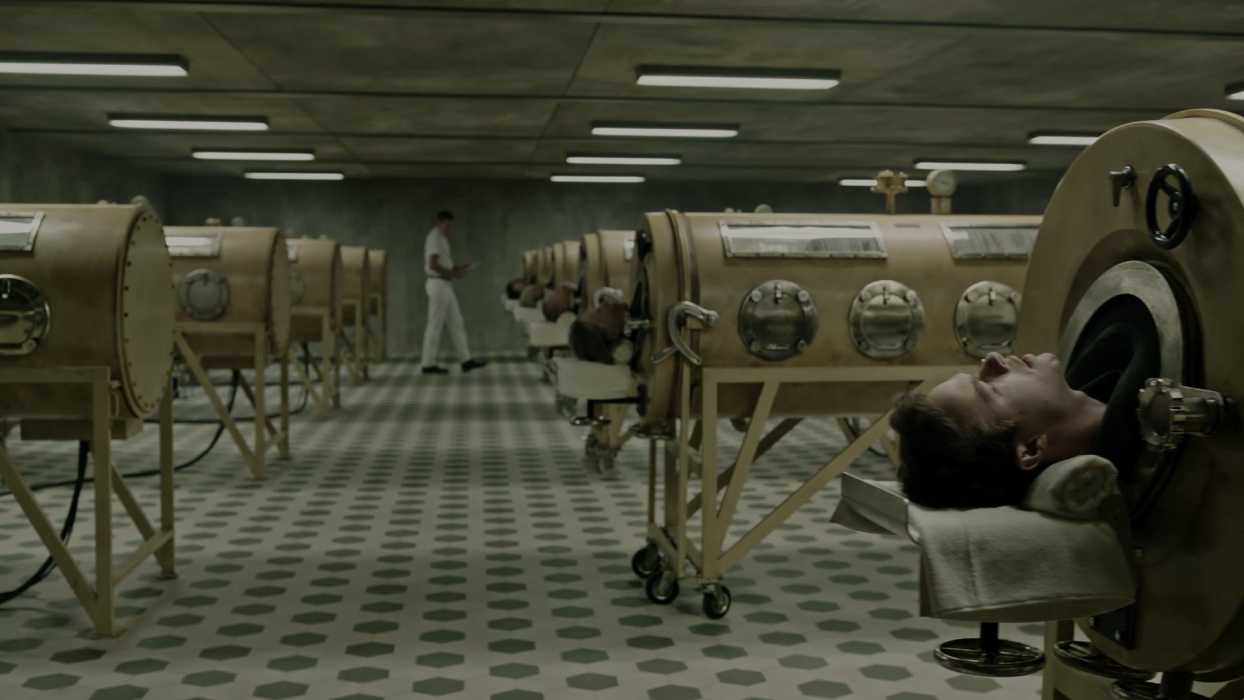 So you're still wondering which recent thriller I felt A Cure For Wellness reminded me of. I've hinted at which film that might have been, but now I'll make it obvious. A DiCaprio-esque character inside a sinister institution where nothing is as it seems? Sounds a lot like Shutter Island (a title I continually mis-type as Shitter Island which is far more suitable, IMO), doesn't it? DeHaan, who resembles a younger Leonardo with eerie similarity, essays basically the same kind of role from Shutter Island, while Mia Goth – a co-star in the sexual hyperfilm Nymphomaniac Part II – plays the Michelle Williams-esque role here as Hannah, an innocent pawn in Volmer's plans. Isaacs appropriates Ben Kingsley's slimy manoeuvring, rounding out the film's characterised echoes. Maybe it's just me. Maybe nobody else saw it, but I'll be damned if Shutter Island and A Cure For Wellness aren't cut from almost identical cloth; they might be different garments, but they're in the same clothing catalogue. Verbinski's film is easily the stronger of the two in both visual and narrative efficiency and strength, but both films come undone with undercooked, lethargic and – I'll be brutally honest – often idiotic conclusions.
A Cure For Wellness loses its way midway through its final act. The film runs well over two hours, a bladder-straining length for a film with what ends up being such a shallow, predictable plot to deploy. The trade-off between the ratcheting tension and underlying mystery is offset by transient sidebar moments that, while they do give the viewer minor moments to build up the fantasy within their imagination, feels squeezed by the multiplicity of subplots within the movie. The film's visual cues, the represented eels throughout which we're meant to feel claustrophobic terror, are brilliantly done, but the inevitable conflagration and confrontation between hero and villain comes with a feeling of humdrum generic-ness that's disappointing. There's plenty of stuff I thoroughly loved in this film, and a little bit I didn't. Overall, it's an effectively chilling, occasionally masterful exercise in tension and shocks, but it lacks a convincing ending and feels like it's trying too hard to give the viewer a gut-punch by the end.
Related articles
Who wrote this?