Academy Award nominated director Arthur Hiller, best known for his films Love Story and 1970's The Out-of-Towners, has passed away.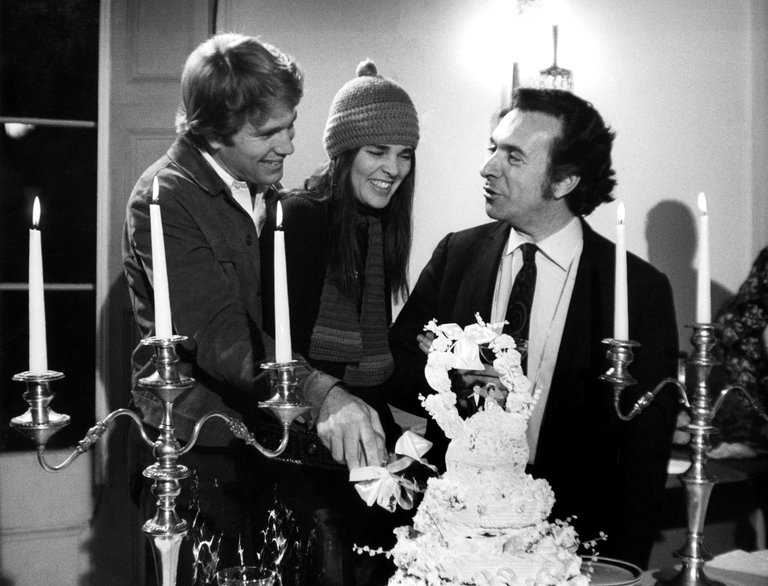 Canadian-born director Hiller began his career in television, working on projects as diverse as Thriller, Gunsmoke and Naked City, before making the jump to feature films with his debut, The Careless Years, in 1957. He would court Oscar glory a few years later, directing James Garner and Julie Andrews in The Americanization Of Emily (1964), followed by a film with Warren Beatty (1965's Promise Her Anything) and Natalie Wood (Penelope – 1966). Tobruk, Hiller's 1967 war film, would garner an Oscar nomination (for visual effects), while The Tiger Makes Out (1967) saw the screen debut of Dustin Hoffman alongside Eli Wallach.
It would be 1970's Love Story, starring Ryan O'Neal and Ali McGraw, which would become Hiller's most famous and successful film. It was nominated for seven Oscars, including Best Picture and Best Director, but would only snag one, Best Original Score (Francis Lai). His other 1970 film, The Out-of-Towners, teamed Jack Lemmon and Sandy Dennis to great effect (the film was remade in the 90's – far less successfully – with Steve Martin and Goldie Hawn), while his 1976 film, Silver Streak, put together two of comedy's icons in Richard Pryor and Gene Wilder. Wilder, Pryor and Hiller would go around again in 1989 for Hear No Evil, See No Evil, with the director working with many of Hollywood's A-list during the 80s: Al Pacino in Author Author (1982), Dudley Moore in Romantic Comedy (1986), and Steve Martin in The Lonely Guy (1984). Shelley Long and Bette Midler teamed up together in Hiller's popular Outrageous Fortune, in 1987.
Hiller's films during the 90's and 00's were less well received. Taking Care of Business, Married To It, and Carpool all found minimal success, while the director actually requested his name be removed from the director credit in An Alan Smithee Films: Burn Hollywood Burn, in one of the most meta things ever to happen to a film about directors requesting their names be removed from films. Arthur Hiller's final film credit would be 2006's National Lampoon's Pucked.
Arthur Hiller was a former President of the Director's Guild Of America, and served a 5-year stint as President of the Academy Of Motion Picture Arts And Sciences, between 1993 and 1997. Mr Hiller passed away on August 17th, aged 92. His wife of 68 years, Gwen, had passed away only two months prior.
Related articles
Who wrote this?