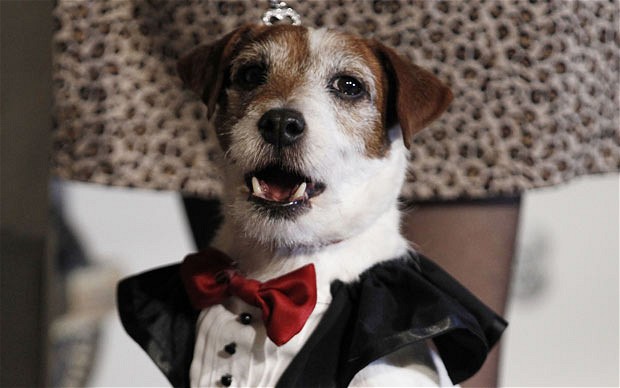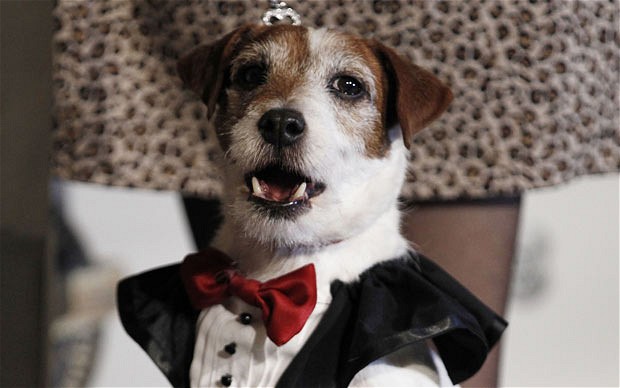 Uggie, the Jack Russell terrier famous for appearances in Water For Elephants, and the modern silent film The Artist, has died.
Uggie was an adopted dog trained to perform in Hollywood productions – his early appearances in commercials and minor television roles, before he struck it big time in his mainstream cinematic work for Water For Elephants, alongside Robert Pattinson. Other work included appearing in a live dog show that toured the United States in 2010.
Uggie's most prominent work came with the silent film The Artist, in 2011. The film would go on to win the Best Picture Oscar, and garner Uggie himself a number of awards, including the Prix Lumiere for Special Mention, The Palm Dog Award at Cannes, and having his paw-prints on the Hollywood Walk Of Fame.
In 2012, Uggie was named as a spokesdog for Nike (I'm not making this up, I swear) and appeared in media formats such as The Graham Norton Show, and W Magazine.
Uggie was euthanized following a long battle with prostate tumor, on August 12th. He was 12 human years old.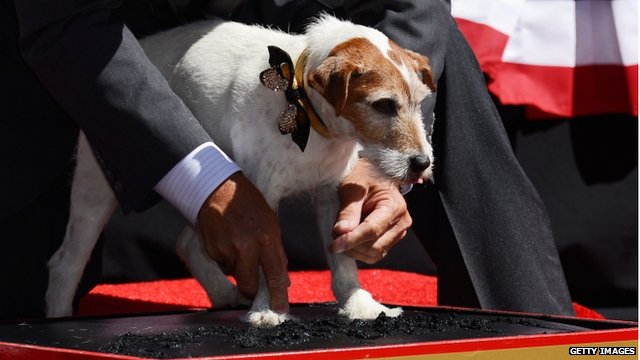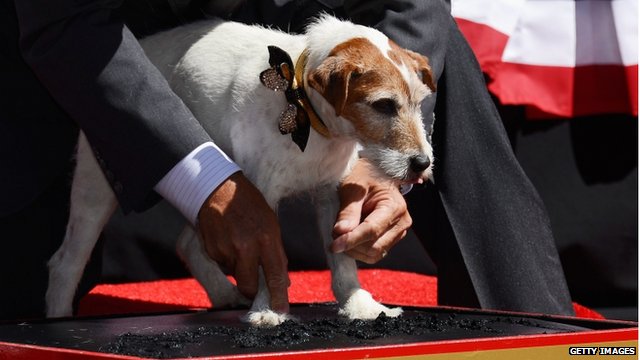 Who wrote this?