Tales From The Road: The Crew Of Wyrmwood – Emma Bjorndahl

To celebrate the phenomenal success of Wyrmwood: Road of The Dead, Fernby Films sat down with several of the cast and crew members for a quick chat about the film. If you haven't seen Wyrmwood yet, there's some spoilers in this interview, so please check back here after you've seen this brilliant film.
Emma Bjorndahl was the BTS-footage-filmer and photographer for Wyrmwood, and currently runs a website for the film here. Please do check it out, it's got some interesting information and imagery within. Emma was kind enough to chat with us about her experiences on the set, as she filmed and photographed the production across its three-and-a-half year shoot.
FF: Hi Emma, thanks for chatting. First things first, how did you come by your association with Wyrmwood's production, and exactly what was your role for the film?
EB: I have been working with Kiah since 2005. We worked in a photography lab together, he got me the job there. Kiah knew my work as a photographer and asked me to come on board. I was mainly shooting stills initially, but I got interested in filming and ended up shooting interviews and behind the scenes along the way for the behind the scenes on the DVD. I organised people to help me with the stills, but they couldn't be on all the shoots all the time.
FF: It's fairly obvious that a lot of fun was had making this film, particularly when the cameras weren't rolling. What's your fondest memory from the production's down-time moments?
EB: Downtime? haha. I didn't get much down time. It was all hands on deck. I think the actors had a lot more time to wait around when they were between takes. Crew were mostly running, most people had multiple tasks to do and sometimes everyone just pitched in, even the actors. I was filming, doing interviews and taking photographs between takes and in the early days helping set stuff up and being a gofer. I loved watching the what the stunt people got up to in their downtime. There was a lot of climbing trees, jumping, doing backflips, occasional sword fighting and joking around.
FF: Back to the film itself, what did you think of the concept when you first heard about it? Are you a fan of the zombie genre at all?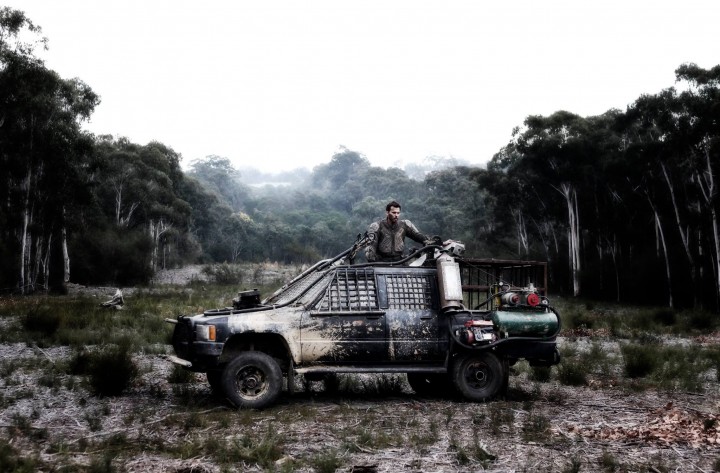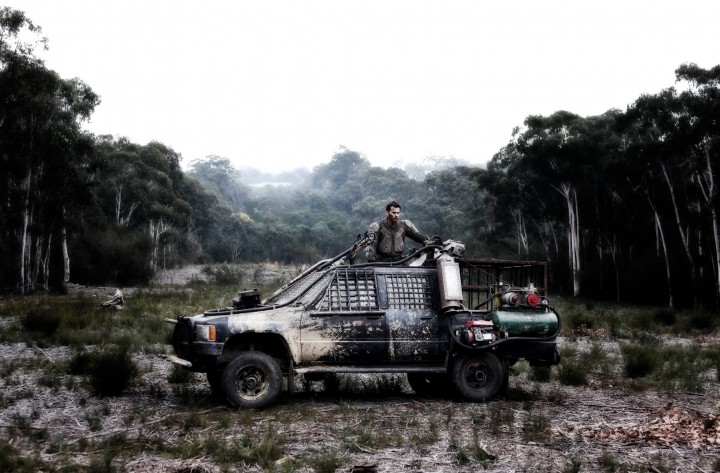 EB: I love the energy and the  dark humour of the film. When Kiah first wrote  it, I didn't think it was very good, I thought it was too dark and earnest. Having said that, I got in trouble from him through the production because the running joke was that I never actually read the script. We discussed the story all the time, I didn't bother reading the script because it went through so many transformations that I didn't see the point. The script evolved over time and Kiah and Tristan finally allowed the humour to creep into the film, expanded the cast with some incredible performers and it got much better.
Kiah and Tristan are hilarious. They are very funny in real life, and I am glad some of that came out in the film. I know Kiah wants to be a "serious" film maker one day, but I say play to your strengths. Being able to mix humour and horror/action with a good solid story is a wonderful skill. It means people like me, who have no interest in horror/action/ or Zombies can watch it and really enjoy it, because it is just a good story underneath all the prosthetics.
As to Zombies, I had no interest in them when we started out. I think Shaun of the Dead was my first and only Zombie experience before Wyrmwood and I found that scary. After watching the evolution of the prosthetics with our amazing makeup team and having so much fun on set shooting Zombies, I like them a lot more now. But I always loved the Zombie truck. It was my favourite prop hands down.
FF: The production was lengthy, as has been well established. Can you provide us with some kind of idea on what the typical weekend-shoot schedule was like, week to week? Were you on set the whole time?
EB: I was on all the shoots except one, when I was overseas. Shoots were  chaotic, hectic and seemingly impossible. But somehow Tristan and Kiah always pulled it off. It was hard work, but it was also fun. They never lost their sense of humour, even when the shit was hitting the fan they could always  laugh about it later. When one of the lead actors decided to leave the production, Kiah just sat down in a week and wrote him out. Within weeks we were shooting again and he had found amazing new actors to take on the new roles, and we just kept going.
I can't remember them cancelling a single shoot. I was talking to Kiah and Tristan for four years and neither of them ever considered giving up. No matter how hard it got. It was do or die. I think they would have kept shooting if there was nobody there but the two of them. It was incredible to watch that level of determination and passion. I learned a lot and I felt privileged to see them finally achieve their dream. It really was blood, sweat and tears.
FF: The cast all appear to have a great time, and I imagine the crew much the same developing the various effects, makeup-applications and body-mangling stuff we see on screen. Was there a sense of camaraderie on the film in line with its low-budget, how much time was spent actually filming instead of goofing off?
EB: There was definitely some goofing off, and there was a sense of camaraderie which shows through when you watch the behind the scenes.  But it was mostly hard work. We went through a lot of crew and ended up with a few very dedicated people who turned up on almost every shoot and worked incredibly hard. People who preferred to goof off didn't last long on that set. It was very much about pitching in and getting the job done.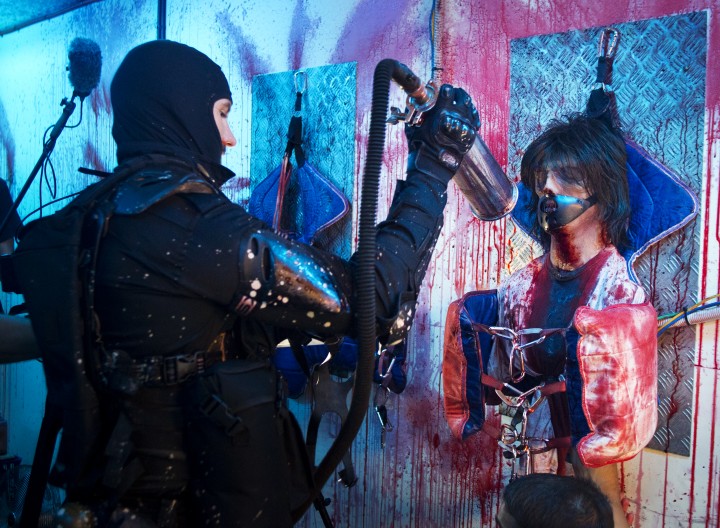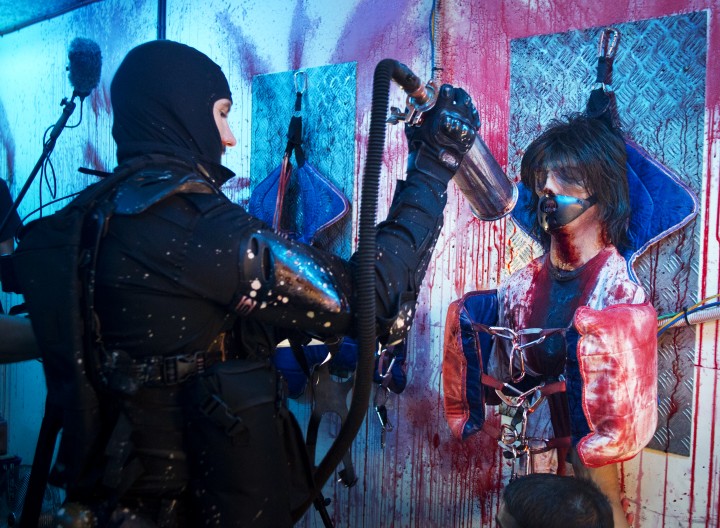 Nobody on set worked harder than Kiah or Tristan. They did everything and they worked pretty much continuously. There were a lot of laughs, but there really was no time to be lazy. Kiah would arrive on set with a list of over a hundred setups and revise it as the day progressed. If they couldn't fit something in they would scrap stuff on the run. They were pretty ruthless that way. They had limited resources and they made a little go a long way.
FF:  The film was shot mainly in the beautiful Blue Mountains, can you tell us what that location was like to film in in a practical sense, in terms of isolation and reliance on each other to get the job done?
EB: The conditions were never what you would call first class, so it was a bit like camping or survivor, you were in the elements. The Blue Mountains is amazing, but occasionally the weather was a problem. Especially when we shot in winter.
FF: Being on the set and seeing things being filmed often ruins the experience of actually watching the completed film. How do you compare the final product with what you saw going on out of frame and from a different angle?
EB: The mood of the film and the mood on set were not the same, it's really two different experiences. I think my time on set made watching the film a richer experience. A lot of scenes were cut out, but it's like editing photographs, a few really good shots can tell the story as succinctly as 1000 unedited images and it makes for a more powerful moment. There is always a different angle, what I saw from where I was standing was different from what the sound person saw from their angle. It is really a very rich tapestry of experiences being on a film set. The final product should be showing you something new that you couldn't see on set. That's what makes it incredible. It was a really proud moment to see the film with all it's bits and pieces of material come together and woven into an amazing cohesive story.
FF: Nowhere I can find any mention of you being in the film itself. No aspirations to be an extra or actor of any kind? 😉
EB: Nope. I'm a behind the scenes kind of person. I love being part of it, but I am much more comfortable behind the lens than in front of it.
FF: What's your fondest memory of working on Wyrmwood? And the worst?
EB: My fondest memory was watching my daughter come on set as the youngest Zombie. She had been asking to do it since she was four and was told she was too young. Luckily the film took so long that by the time they had a scene she could do, she was old enough. She was so excited, and she nailed it. My worst memory was using the portaloo's. They sucked.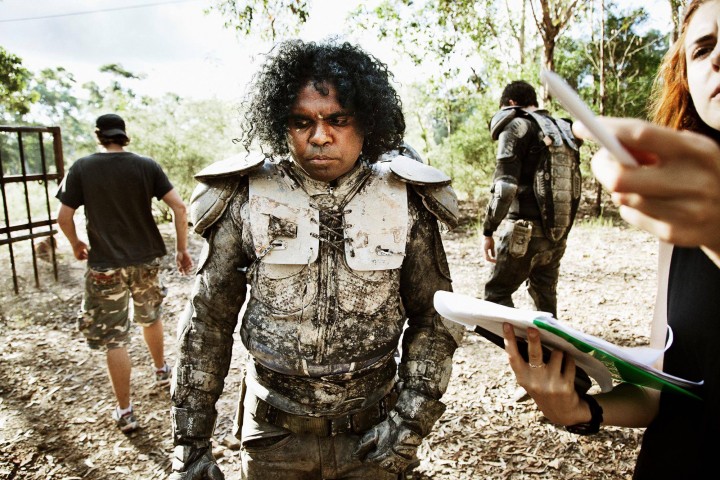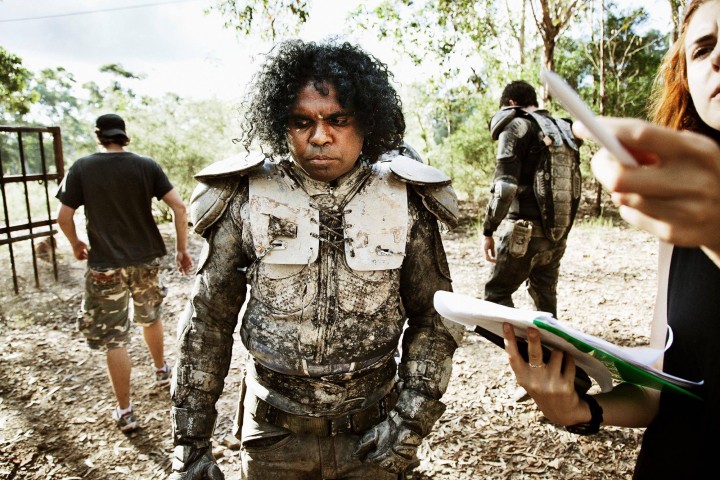 FF: As a photographer and videographer, is there any place we can see more of your work, and what (if any) projects have you got coming up? Open mic to plug your stuff!
EB: I spent 4 years filming on set and we are going to put together a feature length documentary with that footage. It is a work in progress. I write articles and do interviews for the Wyrmwood blog "Wyrmwood Movie: Inside the machine" and we are seriously considering an Exhibition of the best photo's from set as there are so many. We are going to self publish a book of photos at some point too. This will be as much for the actors and crew as anybody else. I have just started a Facebook page for my photography and videography, so please check it out!
FF: Emma, thanks for chatting with us today. Congratulations on the success of Wyrmwood, good luck for your future projects, and we look forward to seeing your work in the years to come!
EB: Thanks, I have been told I will be re-employed on the next project, so I will make sure they keep that promise 🙂
Who wrote this?