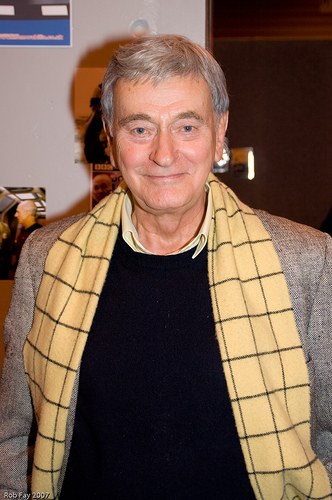 British-born stage and screen actor, Barrie Ingham, who made an appearance in both film and television incarnations of Doctor Who, has passed away.
Mr Ingham appeared in the Peter Cushing film version of Doctor Who & The Daleks, in 1965 (at the height of the UK's Dalekmania with its association with the television show), as Alydon, one of the inhabitants of the Dalek's home planet of Skaro. Ingham also appeared in the television series of Doctor Who, in the the Greek-set serial The Mythmakers, playing Paris.
Mr Ingham appeared in a large variety of British and American film and television projects, although he's perhaps best known outside the UK for his voicing the lead character, Basil Bartholomew, in Disney's The Great Mouse Detective.
Among his other television credits, he appeared in Remington Steele, Matlock, The A Team, and a guest spot in Star Trek: The Next Generation.
Mr Ingham passed away on January 23rd, aged 82.