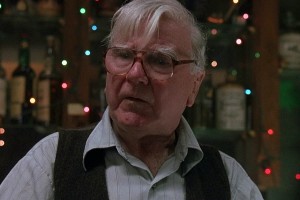 Gerard Parkes, a Canadian actor best known for his appearances in Fraggle Rock and the Boondock Saints franchise, has passed away.
Mr Parkes was born in Ireland, before emigrating to Canada, where he has a prolific career in film, radio, television and on stage. He made appearances in children's shows such as The Forest Rangers and The Littlest Hobo, as well as film's such as An American Christmas Carol (1979), A Muppet Family Christmas (1987), Short Circuit 2 (1988), and 1998's Thunder Point. But it was for his role of the Tourettes-afflicted barman, Doc, in 1999's The Boondock Saints, and in its 2009 sequel, All Saints Day, that he's best remembered by younger audiences.
Gerard Parkes passed away on October 19, just three days after his 90th birthday.