Movie Review – Dead Poets Society

Principal Cast : Robin Williams, Robert Sean Leonard, Ethan Hawke, Josh Charles, Gale Hansen, Kurtwood Smith, Norman Lloyd, Dylan Kussman, James Waterson, Allalon Ruggerio, Welker White.
Synopsis:   A new and exuberant poetry teachers at a prestigious all-boys school brings out the best and worst in his young pupils.
*****
 Carpe Diem.
This review is part of the Your Face! Movie Tag Blogathon. You can read more here. The blogger we'll be tagging you can find at the bottom of this review! Thanks to Nick from The CK for nominating this film for me!!
Australian director Peter Weir had come off the success of Witness and The Mosquito Coast before he wrangled Robin Williams in 1989's coming-of-age drama, Dead Poets Society. Set within the walls of a prestigious all-boys school in the 1950's, the film contrasts the rigidity and conformity of the upper class society, and the "go where your heart leads you" enthusiasm for life personified by youthful and enthusiastic poetry teacher, John Keating. It must be said, though, that while Williams' name is above the title (and quite predominant in the promotional material, the film isn't really about him per se; instead, Dead Poets Society focused a lot of its time on the cadre of classmates and their gradual refusal to conform to what we perceive as a rather strict, inflexible educational regime. Throw in a dose of teen rebellion against the parents, an unrequited infatuation, and the gradual realization that life is for living, not conforming, and you have the recipe for what is a quietly moving, utterly beautiful, period film that delivers what it promises. Weir was again nominated for a Directing Oscar for his work here (a note: including Dead Poets Society, Weir has been nominated four times, and never won!) and the film deserved its Screenplay gong; Dead Poets Society remains popular probably less for Williams inclusion and more for the life affirming tone it takes showing us these young boys' trials and tribulations.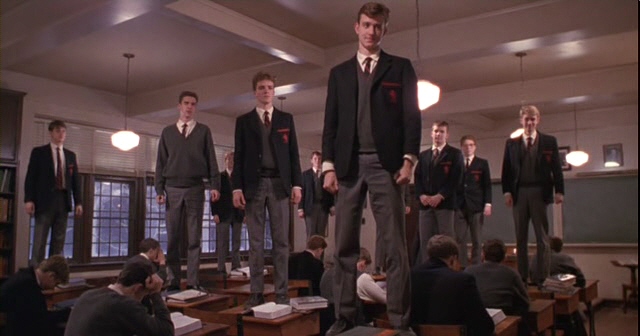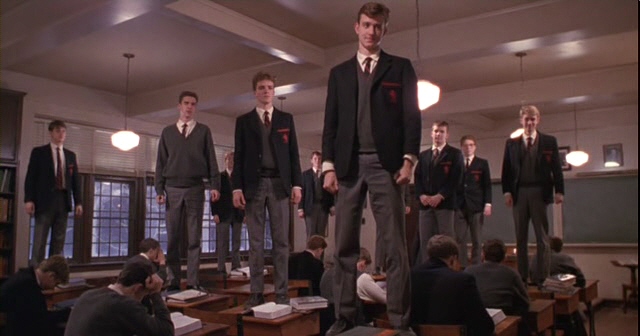 Dead Poets Society came out while I was still in high school; I was roughly a similar age to the boys portrayed within the film itself, a factor which led to perhaps a closer affinity to their plight and emotional trajectories than I might have had otherwise. Poets is a singularly inclusive film – teenagers and young adults will recognize the angst and puberty blue melancholy of that period of a young life, while adults will reminisce about how easy or hard they had it themselves by comparison – there's something for everyone in this film. It touches on so many life moments, love, death, frustration and ultimately understanding, that you cannot help but be moved (even a little) by Weir's enormously competent, hypnotic direction.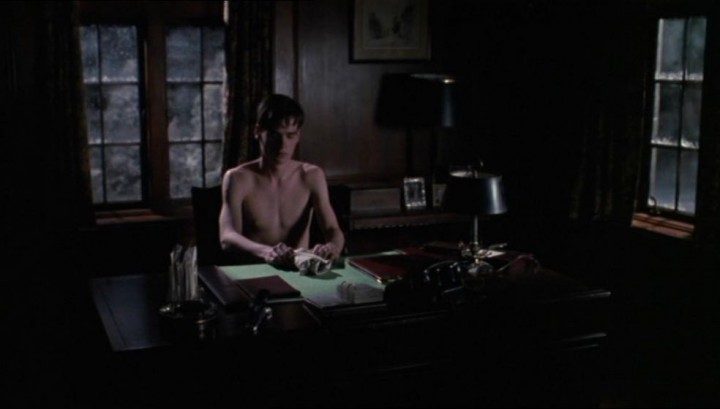 Robin Williams stars as John Keating, a former student of the school he now teaches at, Welton Academy. Here we see "restrained" Robin Williams, a far cry from his hysterical stage persona and a long way from Mork from Ork. Williams is the films flint stone, the catalyst for a lot of what transpires through the film, since his urging of his pupils is what kicks off a lot of the narrative drama. Williams underplays the role considerably, only briefly stepping into his wide-eyed exhortations of exuberance, preferring to let the younger cast draw the emotion from the script's thick-with-subtext layers. The rest of the cast, a fair number of whom have gone on to bigger and better projects, are excellent as the conglomeration of students; Robert Sean Leonard, most recently seen in the television series House with Hugh Laurie, is terrific as Neil Perry, a kid who resents the pressure and influence of his dictatorial father (Kurtwood Smith, in a role that must surely have given him pause), while Ethan Hawke's sophomore screen role as Todd Anderson (he previously appeared as a child in the critical and commercial bomb, Explorers) launched his career. Josh Charles, as the headstrong and romantic Knox Overstreet (best name ever!) is also excellent; Charles' most recent screen work has been as lawyer Will Gardener in the US television series The Good Wife.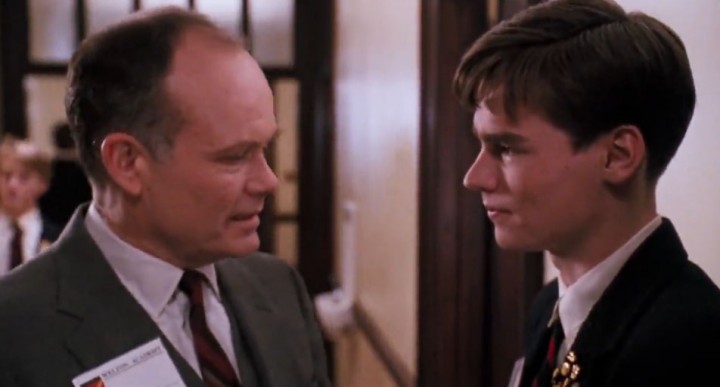 Weir allows this film to marinate in itself: Dead Poets Society is a human drama first and foremost, and he provides ample room for the large cast to develop their characters and bring something good to the screen. Even the smallest role has some depth to it, something you can't often find in a lot of Hollywood fare, and the sum of the total is vastly more nuanced due to the gradual, glacial development of the story interwoven with the characters. Weir isn't the most flashy or "money shot" talent going around (even his recent work, such as Master & Commander, lacks the "look at me" work of a lot of his contemporaries) which is refreshing – he allows the characters and story to provide the audience with entertainment, rather than any elevated technical prowess. One of the things I noticed about the film on my recent rewatch was how "lived in" the whole thing felt. Often, a lot of period films spend a great deal of time trying to make sure we know we're in a period film – the production design on this movie is excellent, albeit low-key, and Weir never tries to force the period down our throats with obviousness. It's this could-be-set-anytime feeling that allows Dead Poets Society to be as accessible as it is.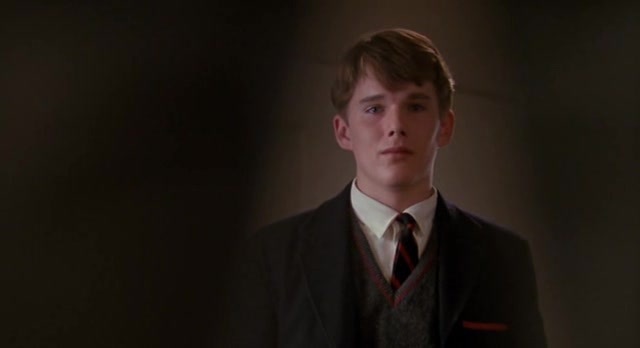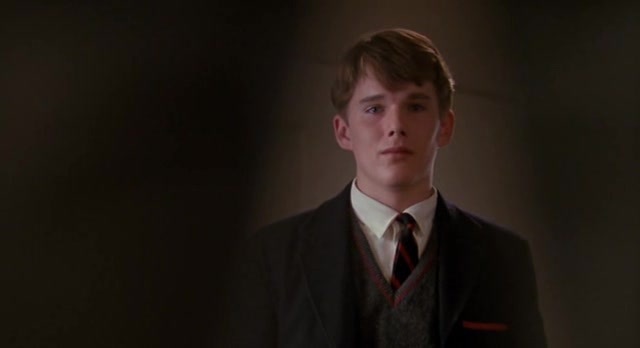 There is one thing, however, that I often struggled with each time I watched this film. It's not so much a criticism, but more an observational snafu I noticed, really. If John Keating is a former student at the school, why on Earth would he ever return there to teach? I know he's an alum and all, and no doubt teaching at Welton is hugely career advancing, but I would question why a man with such expectations on life would even bother returning to an institution to rigidly strict on conformity, let alone trying to "usurp the authority" of the school's faculty. It's not a major sticking point, really, but when you consider how stuffy the school is portrayed, and how archaic the traditions might seem by today's standards, why would anyone with a lust for life like Keating throw himself willingly into the fray in such a manner? I always struggled to understand that.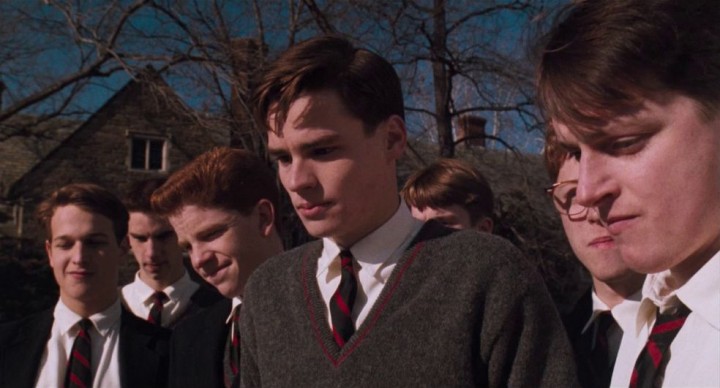 Dead Poets Society remains one of the great coming-of-age films. The cast are all excellent, the scripting and performance of the script is terrific, and Weir's direction is effortlessly supportive of the story and cast, refusing to overplay the moments that audiences remember (the classic line "Seize the day boys, make your lives extraordinary" comes almost from nowhere, and sticks in the mind long after the film is over); tragic, elated, melancholy and uplifting, Dead Poets is one of those films that will stand the test of time long after many others have faded from memory.
Who wrote this?