From The Editor – 03.02.13
Morning folks! Just wanted to droop by with a quick update around the site for a bit.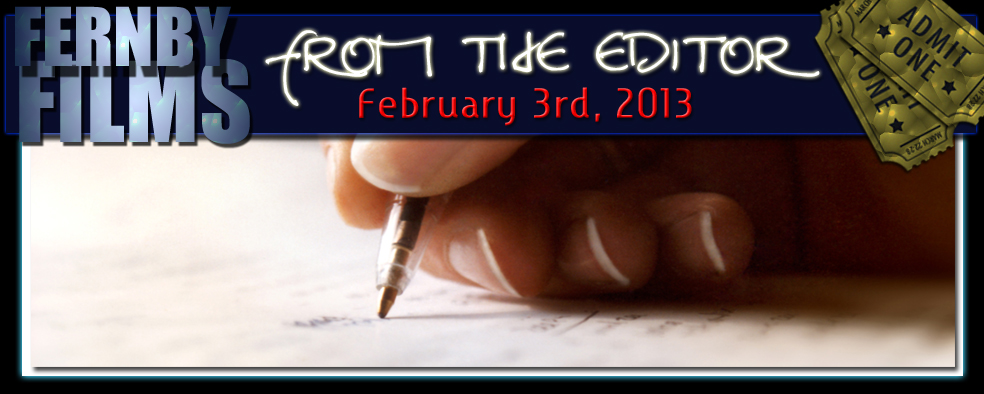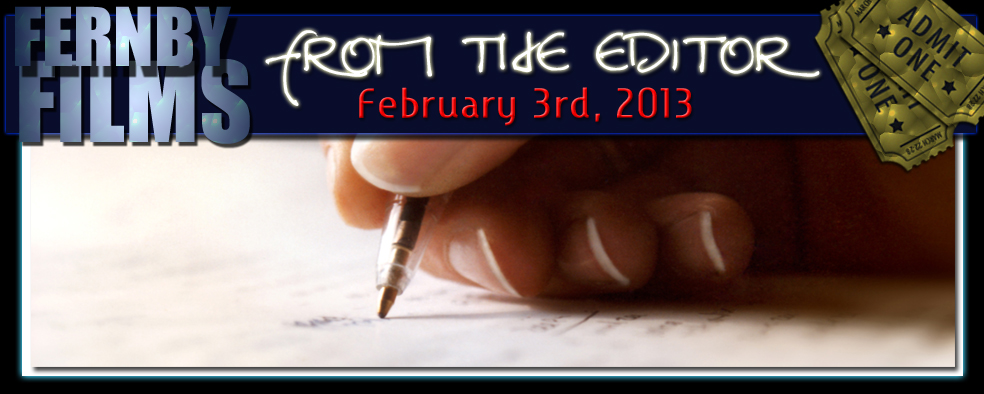 Morning folks! Just wanted to drop by with a quick update around the site for a bit.
Firstly, you may have noticed a few gaps in our review numbering system over the last week or so. This is due to the use of the sequential numbering system during last September's Worst Film Week event, which saw a large number of our reviews use higher numbers than others around that time. Our upcoming review of Lincoln, in a week or so, will bring the numbering back into line with the actual number of review's we've written, and we do not envisage any further interruptions in your "regularly scheduled programming". I hope that clears that up.


Secondly, and no less importantly, the countdown to the Academy Awards is heating up, and with the ceremony to be broadcast on February 24th (US time), we are trying to get ourselves ready by watching all 10 of the Best Picture nominees – some of which you'll already find reviewed in the last few weeks! – and this year, we're having a special Facebook tie-in with a running commentary taking place on our official Facebook page. If you want to see what we think of the ceremony as it streams into cyberspace on February 24th (or, around midday of the 25th if you're in Australia), make sure you "like" our Facebook page (in the sidebar to the right!) and then you'll see all our hilarious updates as they occur on the day. Also, don't forget our live update post right here at fernbyfilms.com, which we'll be updating with the results as they come to hand throughout the ceremony – the post will appear just prior to the ceremony starting, and you'll have to hit refresh every so often to see the information being updated.

Finally, right after our Oscars coverage, we're going to be having a massive week of Bond here at the site – we're calling it The Modern Bond-a-thon – including some top 10 lists, reviews of all the Brosnan/Craig Bond films (including our long-awaited review of Skyfall) and maybe some other stuff as well. I'll post more info on the Bond-a-thon as we get a little closer. If you're a fan of Bond, you won't want to miss that!
That just about covers everything I wanted to add today, so we'll leave you to keep trolling the site for more of our reviews and articles to read! Enjoy!
Rodney T – EIC, fernbyfilms.com
Who wrote this?