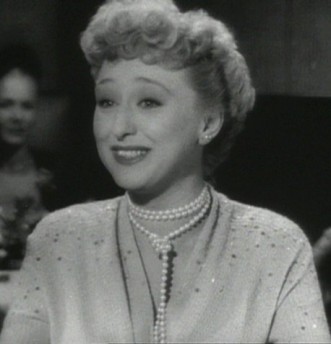 Academy Award-winning actress Celeste Holm has passed away. Ms Holm, who appeared in a vast number of performances in film, on television and on stage, received her Oscar for Best Supporting Actress thanks to her role in A Gentlemen's Agreement (1947), and would be nominated for an Oscar twice more in her career  – for Come To The Stable (1949), and All About Eve, in 1950.
Ms Holm was an accmplished Broadway actress, playing roles in productions as diverse as Oklahoma!, The Time Of Your Life, The King And I, Interlock, Candida and I Hate Hamlet (1991), as well as appearing in numerous television series. Among those she guested in were Columbo, Cheers, Falcon's Crest, Magnum PI, The Fugitive, The Love Boat and Touched By An Angel. Her other film roles included Road House (1948), High Society (1956), Tom Sawyer (1973), The Tender Trap (1955), Three Men And A Baby, and Alchemy (2005).
Ms Holm passed away on July 15th, after surrering a heart attack on July 13th.