Vale – Andrew Wright
Australian filmmaker Andrew Wright has been killed in a helicopter crash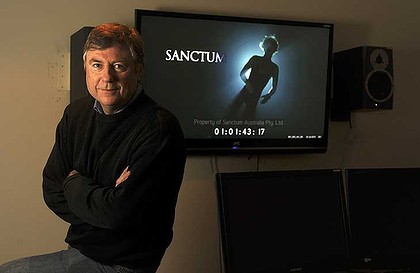 Australian filmmaker Andrew Wright has been killed in a helicopter crash. Wright was filming a documentary about Papua New Guinea when the helicopter he was piloting crashed near Nowra, south of Sydney, killing both himself and fellow filmmaker Mike DeGruy. Mr Wright wrote and produced the James Cameron-backed film Sanctum, which was released last year and became the most successful Aussie film of 2011. Mr Wright assisted Cameron in the filming of his many dive-based documentaries, including Ghosts of The Abyss and Aliens of The Deep. Wright was also heavily involved in the the development of the 3D technology used by Cameron in Avatar, and was recently announced as the director new Aussie-based, James Cameron-funded production house Cameron Pace.
More on the tragic accident which killed both Mr Wright and Mr DeGruy can be found here.
Andrew Wright was 52.
Who wrote this?