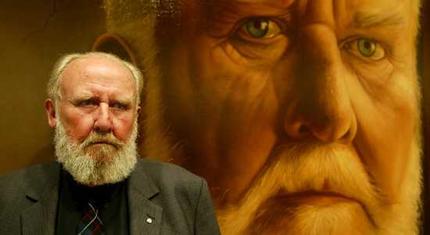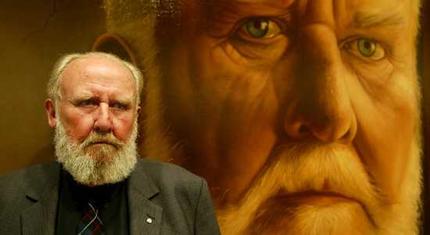 Australian acting legend Bill Hunter, best known for his appearances in locally produced "blockbusters" Muriel's Wedding, Priscilla Queen Of The Desert and Strictly Ballroom, has passed away today, after a battle with cancer. Perhaps not as well known internationally as he deserved, here in Australia it was almost impossible to imagine a big-budget production going on without his input – most recently, he voiced the character of Bubo in Legends Of The Guardians: The Owls Of GaHoole, and keen listeners will recognize his voice from Finding Nemo (he played the dentist). He appeared in the Australian-based episode of The Pacific, as well as a minor role in Bazz Lurhmann's Australia. His most famous roles were the aforementioned Muriel's Wedding, Priscilla, and Strictly Ballroom (where he played the conniving, win-at-all-costs dancing competition head honcho), but for me, his most enduring and truly Australian role was in Mick Molloy's CrackerJack, a film much the same in tone to the truly hilarious The Dish. His affable and charming personality, mixed with a down-to-earth love of his craft, endeared him to audiences everywhere – gruff and lovable, Bill was a genuine larger-than-life figure within the Australian film industry.
Early roles included turns in Newsfront and Gallipoli, both films winning him an AFI Award, before mainstream success internationally came with Strictly Ballroom – a breakout film from Bazz Lurhmann.
Bill Hunter passed away today, aged 71. Of all the local acting talent to grace our screens, he will be the most acutely missed.
Who wrote this?