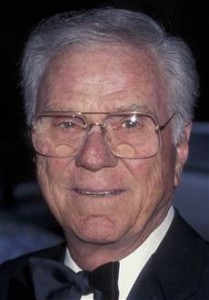 Fans of Christopher Reeves' Superman series will be sadden to leard today that Perry White, played by Jackie Cooper, has passed away. Cooper, who portrayed the cigar-chomping newspaper editor in each of the four films, began his career as a child, and after numerous bit-parts eventually scored an Oscar Nomination for his role in Skippy (1931), which was also one of the very first films to be nominated for a Best Picture Oscar.
Cooper's fame rose with this nomination, and he found himself appearing in a number of a-list projects in the years following, including 1934's Treasure Island. In his later years, he was VP of programe development for Screen Gems' TV division, before returning to acting in a major way with the 1978 blockbuster, Superman: The Movie. He also found work directing episodes of television series, including M*A*S*H and The White Shadow.
Mr Cooper passed away on May 3rd, aged 88.
Who wrote this?