Vale – Tom Bosley & Barbara Billingsley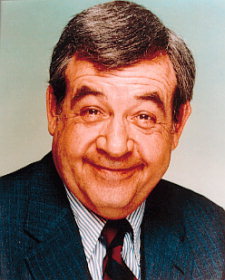 Ritchie Cunningham's father has died. Tom Bosworth, the actor best known from his Happy Days role as Howard Cunningham, has passed away aged 83. Bosworth also appeared in a number of films, including Divorce American Style, Gus, and opposite Natalie Wood in Love With The Proper Stranger. His most recent film role was in Jennifer Lopez's The Backup Plan.
Other numerous TV roles include parts in Murder She Wrote, Father Dowling Mysteries (as Father Dowling), and an episode of The Virginian. A long time stage actor as well, Bosworth originated the role of Maurice in the theatrical version of Beauty & The Beast. Voice roles incude a few episodes of Teenage Mutant Ninja Turtles, Pinocchio & The Emperor Of The Night, and Wait Til Your Father Gets Home.
Bosworth passed away on October 19, from heart failure.
***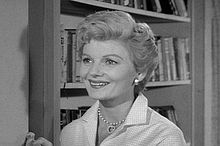 Beaver's mother is dead. Barbara Billingsley, the actress best known as June Cleaver, the mother of Beaver on long running TV sitcom Leave It To Beaver, passed away recently. Billingsley appeared in a number of films – Invaders From Mars, The Careless Years and The Bad & The Beautiful were among her credits. Among her many TV credits (aside from Beaver) are roles in shows such as The Love Boat, Empty Nest, Silver Spoons, Parker Lewis Can't Lose, and You Are There.
It's for her clean cut role as June Cleaver that Billingsley is best remembered. She appeared in the entire series, which lasted six seasons,  as well as numerous reunion specials over the years.
Billingsley passed away on October 16, aged 94.
Who wrote this?