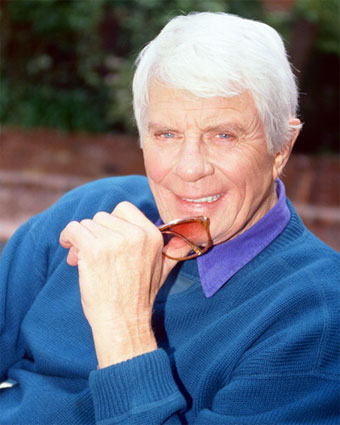 "Your mission, Jim, should you choose to accept it…."
These famous words accompanied the key mission sequence in the long running TV show Mission: Impossible. Sad news today as we learn of the passing of Peter Graves, stalwart of that show, and star of numerous films from the 40's to today. Graves is best known as Jim Phelps, the mission giver in Mission Impossible, a role filled in the film version by Jon Voight.
Among his many film roles, Graves appeared in both serious drama, comedy and action: his film include Stalag 17, The Night Of The Hunter, Beginning Of The End, Airplane, Airplane II: The Sequel, Addams Family Values and in 2002, Looney Tunes: Back In Action, as well as Men In Black II.
Peter Graves was 83.
Who wrote this?