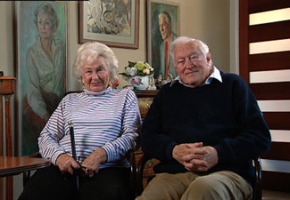 Skippy would be devastated right now. Producer of the 60's Tv series Skippy The Bush Kangaraoo, John McCallum, has died at the age of 91.
McCallum had a long and distinguished career both in front of, and behind, the camera, appearing in numerous roles in film both here in Australia and in England. Among his film roles are appearances in Heritage (1935) and Held For Ransom (1938). However, it was his role as producer of the international TV success story, Skippy The Bush Kangaroo, between 1966 and 1968, that McCallum is most remembered.
In 1971, McCallum was made a Commander of the Order Of The British Empire, and in 1992, was made an Officer of the Order Of Australia.
Who wrote this?