Opinion – The Golden Globes, and Avatars Upcoming Oscar Win….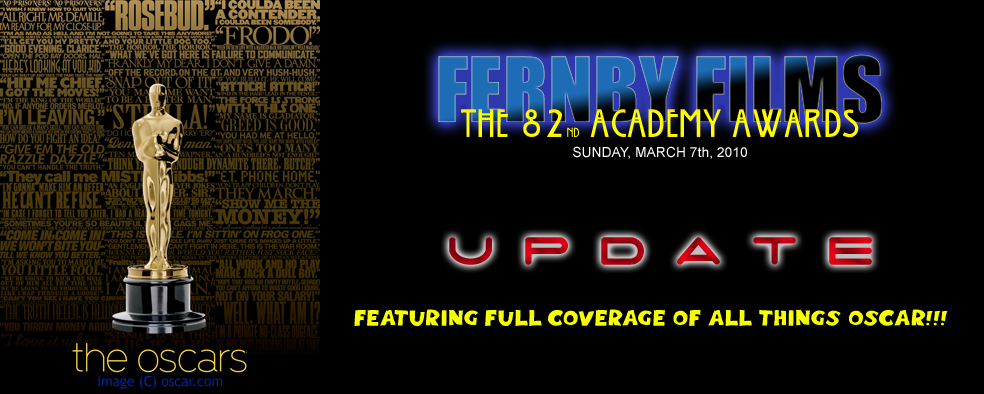 I don't think Avatar should win the Oscar for Best Film this year. I know it'll be nominated, but it shouldn't win.
Cameron's mega-budget sci-fi outing, which we've reviewed already on this site and pointed out it's shortcomings, will go down as the least "besty" best picture should it take home the gong come March 7th. Personally, it's one of those years when it's likely Avatar will win based solely on technical and financial achievements, rather that an enduring legacy to film. Which is disappointing. Cameron's ex-wife, Katherine Bigelow, should be the one to clap the loudest with her film, The Hurt Locker, having the lions share of critical praise: most pundits have her film as being the best of the year already. It's this film that should rightly be favourite at the moment. Avatar isn't among the top five films I've seen this year. I haven't seen them all, either, but among those I have, I wouldn't give the award to Avatar.
With the Golden Globes being run and won earlier this week, many will look to the cinematic entries' performances as the key indicator as to who should win the little gold man in a few weeks. Avatar cleaned up the major award, as did Cameron for direction. The best result for me personally was Christoph Waltz for Best Supporting Actor for his role of a violent Nazi Jew-hunter in Tarantino's Inglourious Basterds. We predict he'll win the Oscar for the same category this year, and this one we think is actually earned. If he doesn't, then we want Stan Tucci to get it for his (apparently) stunning turn in Peter Jackson's The Lovely Bones. I've always loved Stanleys work in film (including Sidewalks of New York, Save The Last Dance, and The Devil Wears Prada). Michael Giacchino won for his score of Up, Pixar's latest which should also clean up the Best Animated Film award come Oscar time.
We'll get around to our Oscar tips after the nominations have been released later next month, but those are just a few of our initial thoughts. Remember, this years Best Picture category is going to be a swollen one this time, as the Academy has decided to allow 10 nominees for the grand prize. Whether this reduces or enhances the stature of those ten film remains to be seen, although considering the Dark Knight debacle last time out (when the film wasn't nominated, and should have been) it may reduce the inherent discomfort for the Academy getting it wrong.
In any case, we'll stand by our initial statement. Avatar should not win for Best Picture. It's not the best picture.
Who wrote this?