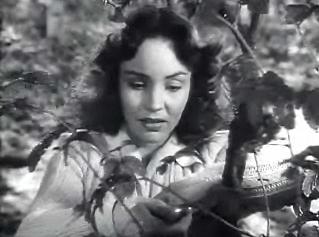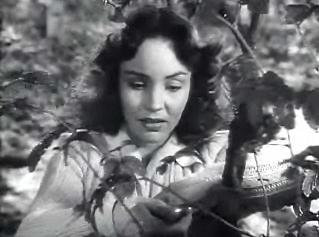 Today we want to make a quick mention of the passing of Academy Award winning actress Jennifer Jones, who has left us aged 90. Jones appeared in numerous films throughout the 40's and 50's, including her Oscar winning turn in 1943's The Song Of Bernadette. Other notable appearances include Duel In The Sun (in which she was again nominated for an Oscar), Love Letters (nominated again), We Were Strangers, Carrie (1954), Love is A Many Splendoured Thing (nominated yet again for Oscar) and A Farewell to Arms. Her final film appearance was in The Towering Inferno, where she danced with Fred Astaire, before plummetting to her doom in a malfunctioning elevator.
Born Phylis Lee Isley, Jones came to prominance via David O Selznick's office in New York, where she had been signed to a seven year contract. Her first major film role came in The Song of Bernadette, which earned her an Oscar over Ingrid Bergman that year. Jones married three times, first to Robert Walker, who eventually died of a drug related overdose after a mental breakdown. Jones' second marriage was to her long-time producer Selznick, and she remained with him until his death in 1966. Adding to this tragedy, the daughter from this union, Mary, committed suicide whilst Jones was visiting her sick mother. Jones' third husband Norton Simon, a mulit-millionaire industrialist, died in 1993.
In her later years she led a reclusive life, and died at home from natural causes on December 17th.
Who wrote this?