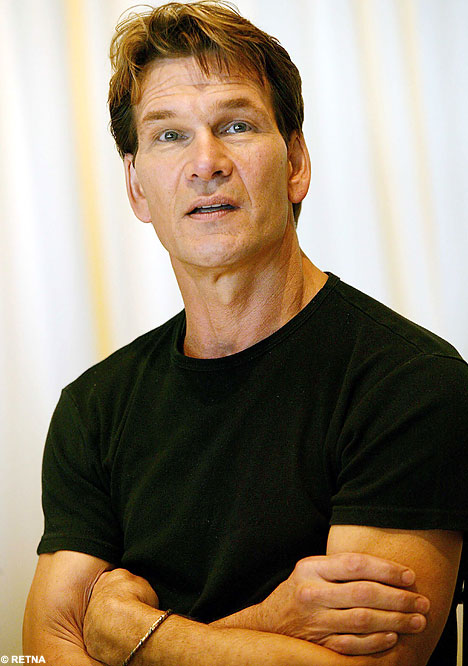 A few moments ago word came down from Hollywood of the passing of film star Patrick Swayze. Swayze had publicly battled pancreatic cancer for the last year, sucumbing to the disease this morning (Australian time) at his home in LA.
Swayze will be remembered for a number of film roles, most famously uttering a film classic in Dirty Dancing: "Nobody puts Baby in the corner". His performance in Dirty Dancing elevated him to superstar status, although he never could quite capitalise on that with a series of lesser quality roles later in his career. Swayze also appeared opposite Demi Moore and Whoopi Goldberg in the Oscar winning Ghost, in which he played a dead husband haunting his wife, and communicating to her via a spiritual medium (Goldberg). The famous clay moulding scene in Ghost is again one of cinemas most enduring images.
Other films Swayze appeared in include Road House, Black Dog (a personal favourite of mine, and overall guilty pleasure!), Point Break (with Keanu Reeves), Donnie Darko (as a personal development guru), Waking Up In Reno, Too Wong Fu Thanks For Everything Julie Newmar, and more recently in the TV series The Beast, in which he played a veteran FBI agent.
Swayze was diagnosed with pancreatic cancer in January 2008, was only 57 at the time of his death.