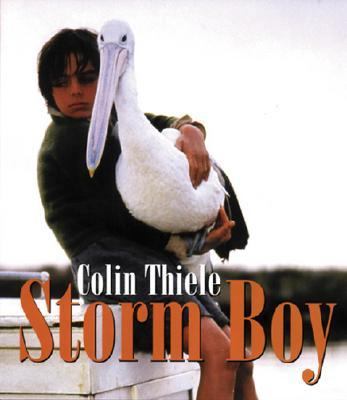 Okay, there's not too many people who will know what i'm talking about, but if you're South Australian and a lover of film, then you'll know Mr Percival. Mr Percival was a pelican, and animal star of locally produced SA film Storm Boy, back in 1976.
Yep, a pelican. However, the cult status of Mr Percival here in South Australia, and even in Australia as a whole, cannot be underestimated. In much the same way as the Taco Bell chihuahua was revered by all and sundry (?), Mr Percival was our very own cinematic equivalent.
And this week, he died aged 33.
Storm Boy, starring Greg Rowe and a young David Gulpilil (who, more recently appeared in Baz Lurhmann's Australia), told a coming-of-age story of a young boy who saves 3 pelicans from hunters, only to be forced to realease them to the wild by his father, a tuna fisherman on the high seas. One of the pelicans, Mr Percival, returns to the boy of his own accord, and the pair strike up an unlikely friendship.
So, on this sad day, we tip our cinematic hat to the feathered friend we all had in Mr Percival.
Who wrote this?