Today, an Angel gets her wings.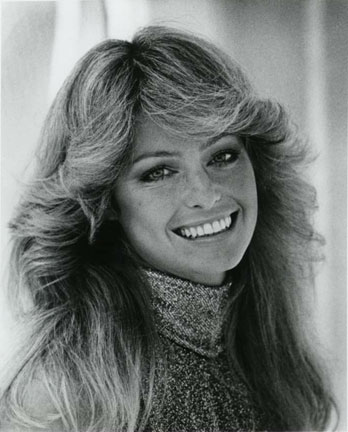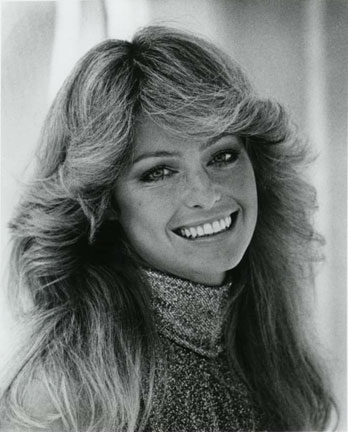 Sad news out of Hollywood today that original Charlie's Angelscast member, and 70's sex symbol, Farrah Fawcett, has passed away.
Fawcett came to prominence with leading turns in the original Charlie's Angels TV series, and in the Burt Reynolds action flick The Cannonball Run. Her sex appeal during the 70's and 80's saw her become a pop-culture icon, her hairstyles and dress sense achieving the same status as Jennifer Aniston during the 90's, or Angelina Jolie in the new millennium: plenty of press inches were dedicated to her looks and style.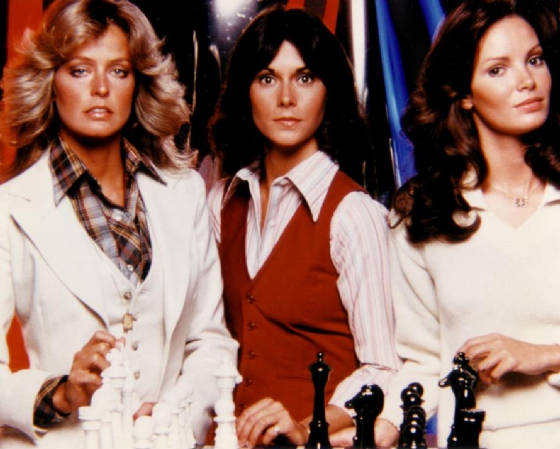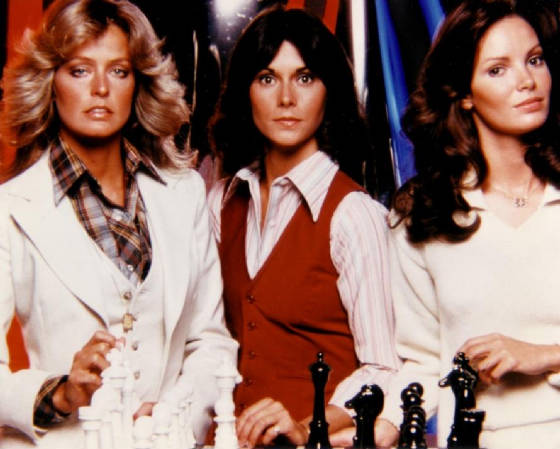 Fawcett was born in February 1947, and began her career doing bit roles in TV and print commercials, before being photographed in her swimsuit by freelance photographer Bruce McBroom. Before the photograph was released, Fawcett signed to star as one of three leads in the new TV series, Charlies Angels. Co-produced by Aaron Spelling, who would go on to produce Beverly Hills 90210 in the 90's, Charlie's Angelswould propel Fawcett to superstardom, alongside the cult status obtained by her swimsuit poster, which went on to become a pop-culture legend. Fawcett left Charlie's Angelsafter the first season, although contractual obligations would see her return to the show in guest "cameo's" in subsequent seasons. Her film career flagged somewhat, although appearances in seminal sci-fi hit Logan's Run and action classic The Cannonball Run, as well as numerous television roles kept her in the public eye. her most recent high profile film effort, with minimal acclaim, was Dr T And The Women, starring Richard Gere.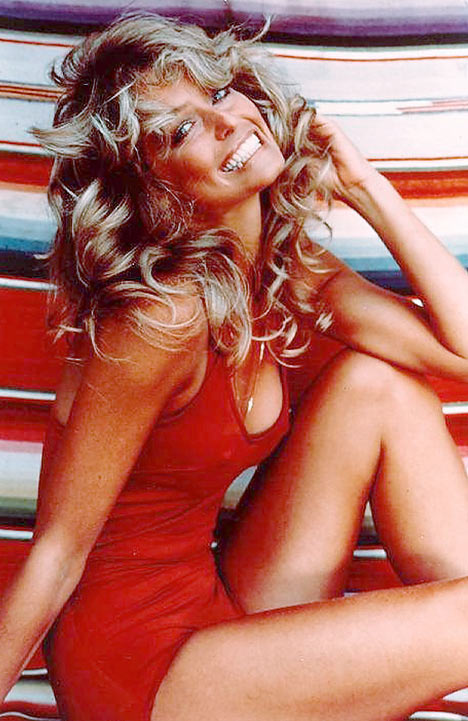 Fawcett received several award nominations throughout her career. She was nominated three times for an Emmy Award, for her roles in The Burning Bed, Small Sacrifices, and The Guardian. Big-screen success generally eluded her, however, but while her cinematic oeuvre is limited to Direct-to-video material in the main, her television work has always been fairly critically and commercially successful.
Fawcett's personal life was somewhat marred by controversy, including a rambling, supposedly drug addled appearance on David Letterman's The Late Show. During the late 70's she was married to The Six Million Dollar Man'sLee Majors, although they divorced in 1982. Since 1982 she had been involved in a de facto relationship with fellow actor Ryan O'Neal. In the December 1995 issue of Playboy, Fawcett finally caved to pressure and appeared nude, following that up with another appearance in the magazine in July of '97, aged 50.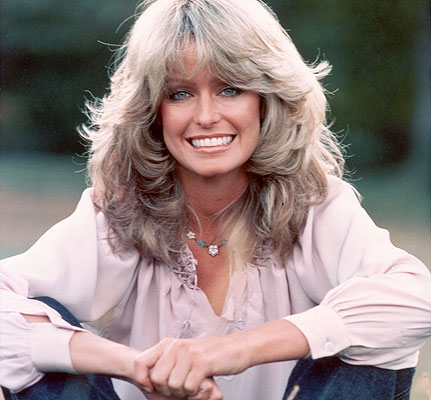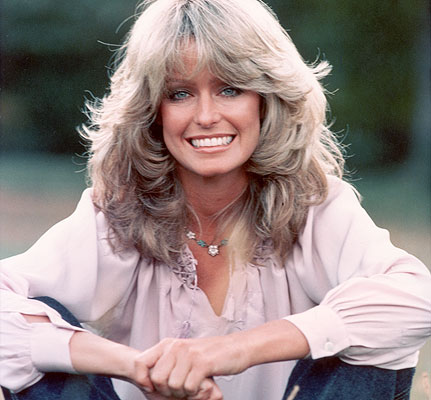 In 2006 she was diagnosed with cancer, and after a brief period of remission, she began a long battle again in 2007 when a malignant cancerous cell was discovered in the same previously diagnosed location. Fawcett filmed her battle with cancer and it was made into a documentary film, Farrah's Story.
"God made man stronger but not necessarily more intelligent. He gave women intuition and femininity. And, used properly, that combination easily jumbles the brain of any man I've ever met. "
Farrah Fawcett
Farrah Fawcett was 62.
Who wrote this?