This Week On fernbyfilms.com – 22/3/08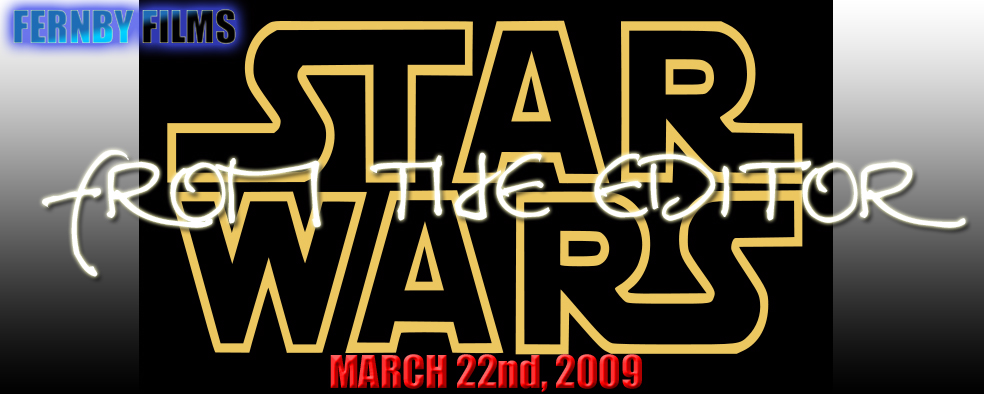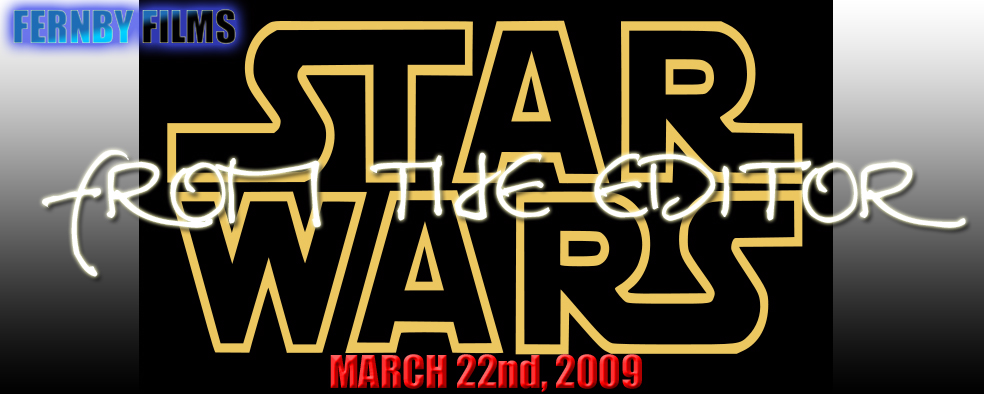 Well, this week we have a special event here at fernbyfilms.com! All week, we're delving into that galaxy far, far away, and summing up our feelings towards the massive sci-fi opus created (and partially ruined, some would say) by George Lucas  It's been a while coming, but finally, for those of you keen to know what we think of the six films, you'll now be able to read them. We present them in their canonical order, from The Phantom Menace right through to Return of The Jedi, beginning tomorrow. And before you ask, yes, at some stage we will get round to having a sticky beak at the recent animated feature film released under the Warner Bros logo. Not just yet, but eventually.
In case you wanted a quick refresher, here's a great little clip of a summary of A New Hope (Episode IV) by a 3-Year Old. N-joy.
Hmm. Is there anything else I need to talk about this week? No, not really. Well, away with you then, and we'll catch you in the hive of scum and villainy all week!!!!
The Secret Squirrel will unload his/her latest comment upon us this afternoon, so check back for that, and until then: may the force be with you.
Rodney T – Director, Fernby Films.
Who wrote this?