This Week On fernbyfilms.com – 22/2/09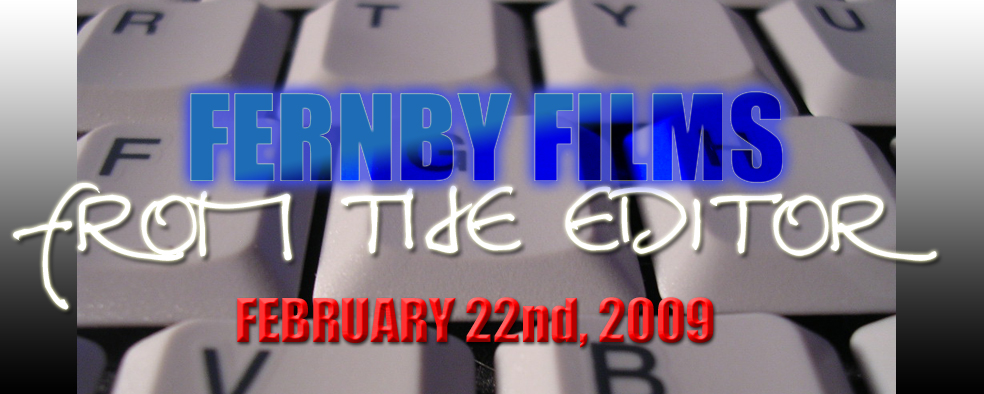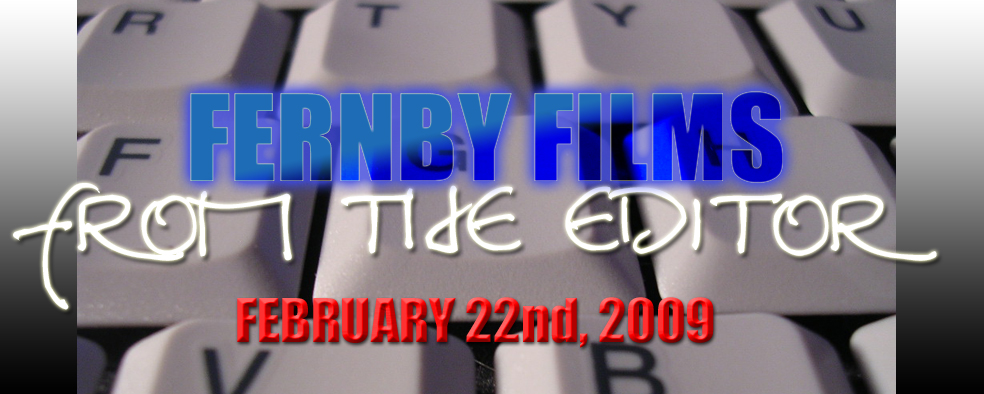 Hi de ho everybody (at least, that's how Dr Nick Riviera would say it on The Simpsons!). Boy, do we have an action packed week this week! As you know, the Oscar's are on tomorrow (local time, Australia) and we'll be jam packing in our tips, the results, a rundown of the big show, and what we thought of everything that went down. It's a pretty big week for us here at the site, as we take a little time to get past Hollywood's big night.
Later today, I'll upload my tips for the big day. We have a look at who'll most likely take home the big statues for Actor, Supporting Actor (will it be Heath Ledger? You'll have to tune in later today for our assessment!) and Best Film.We've already had the tips from resident uber-critic Greg "Colin" Bowden here at the site, to re-read that list click on the Oscar page to the right, and follow the links. I'll be posting my own tip later this afternoon,  and also today, the Secret Squirrel brings us his/her most favourite comments from past Oscar ceremonies.  That's all this afternoon, here at the site.
Then, tomorrow, we have a live streaming update post as the broadcast commences, with the results updating live as they come to hand. To keep yourself in the know with who's winning (and losing) you can stay locked onto fernbyfilms.com for all the latest!!! Simply refresh the post every so often, and you'll see when we update with the latest results. It's live streaming posting, all fresh to your internet browser!! Cool eh?!!
Then, on Tuesday, we have a little look back at the evenings events and take stock of what happened: the best and worst bit's of what's generally a pretty interesting (if slightly long) show. We'll let you know what we thought of the telecast in general on Tuesday (Australia time).
THIS WEEK ON FERNBYFILMS.COM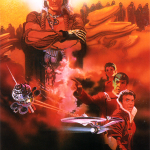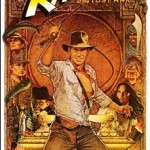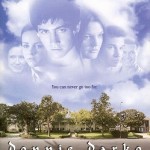 In other film review posts this week, will be a reflection and review on the original, classic Indiana Jones film, Raiders of the Lost Ark. The rest of the Indy films will be presented throughout March, however, due to the nature of the Oscars, we thought we could do it all at once in February. Sadly, our intentions couldn't be met, so look for Temple Of Doom and The Last Crusade later in March! We also check out Donnie Darko, as well as the next in our series of reviews on the Star Trek film series, The Wrath Of Khan. There are plenty of great reviews to keep you occupied around the site, so check them out if you're a new reader!!
For those wondering when the next Fernby Films Archive upload is going to be, I'm afraid we have some sad news. We won't be uploading any new Archive material to the internet (YouTube) any more, due to the fact that they (YouTube & Warner Music) are clamping down on the copyrighted material that's uploaded online. In the last month or so, we have seen several of our short films, including a video I made for a lady at my workplace with cancer that is completely non-profit, removed or tagged for change by YouTube administration. This has been happening for a while now with YouTube, and fernbyfilms.com wishes to express it's distaste in allowing this corporate giant to swing a big bat at the internet-going public in this way. Let's be clear about this: Warner Music is clamping down on it's copyright holdings because it see's the internet, and YouTube in particular, as an enemy to it's massive profits. There's no denying it. Sadly, those of you who wish to put your latest video of your child dancing to an artists song which is owned by Warner Music, will be unable to, or at best, get away with it for only a short while. Any song owned by WB Music is being removed from the video sharing website.
Now, I for one support the copyright claims Warner Music has laid claim to: it's their music, and they're entitled to do what they see fit to protect their profits. Piracy in the film and music industries is rife, and as a film-friendly website, we cannot condone those people who pirate DVD's, record cinema screenings of films, pirate music CD etc etc, after all, they're stealing the profits from the artists who create the track. However, the clamping down on illicit music sharing, file sharing, and now YouTube video sharing, seems to be more like using a nuclear weapon to mow the lawn than using a weed-whacker. Innocent people, who are creative, and trying to bring something to the web community, are being treated like criminals, with scant regard for the context in which (in this instance) their music is being used. Where is the harm, and profitability, in me using their track Supermodel as part of a Cancer Council Head Shaving video I made at work, for workmates to view, for a fellow worker who was ill with cancer? I didn't make the video for a profit, I did it because it was a good song that fitted the moment perfectly. I agree, I didn't write the song, but if they don't want me to put it on a video for people to see (free advertising you tools!!!) then perhaps I'll simply not but WB branded CDs, or buy WB films. Next they'll be recording me singing their songs in my car on the way to work.
Bear in mind, it's not just us here at fernbyfilms.com who are affected. Hundreds, if not thousands, of YouTube accounts have been targeted by the media conglomerate. And while I cannot argue against the studios policy to clamp down on piracy, I fail to see how home movies I make using their music can be seen as anything more than harmless fun. Regardless of this, henceforth, fernbyfilms.com will no longer be supporting YouTube as our archive center, and we will no longer be uploading our new material to this service. I will be gradually removing the Archive footage from the site, and transferring it to another, more reliable service. It will take a while to re-upload our Archive material to the internet for you to view, so please be patient with us. Our protest against YouTube, and Warner Music, will continue until a contextual adjudication process is reached. Recorded videos, TV programmes and clips of movies should not be uploaded to YouTube, as this indeed breaches copyright laws and is probably the most common form of copyright breaches. Filming my daughters first ballet lesson and putting a Green Day track over the top of it is my perogative of fair use. There's no commercial gain to be had. Perhaps they need to consider the context in which the video clip is presented before simply unilaterally going in and removing it.
This turn of events is disappointing, and I can only vent my disapproval in the one way I know how. By refusing to use their service any more.
Sorry YouTube, I shall not longer be hosting my videos on your site.
*****************
Anyway, enjoy our special Oscar coverage this week, and join us back here next week for more regular film reviews!!!
Rodney T – Director, Fernby Films.



Who wrote this?