This Week on fernbyfilms.com – 25/1/09

THIS WEEK ON FERNBYFILMS.COM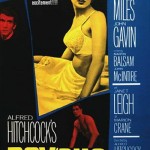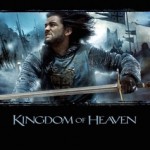 To all new readers, welcome! We've taken note that a fair majority of our reader base comes from the great country of Germany, so to all those in Deutschland, we say a big Willkommen zu unserem Aufstellungsort, hoffen wir, dass Sie ihn genießen. Got that off Google, so if the translation isn't quite right, I apologise.
After last week's incredibly successful look at Lord Of The Rings, we take things a little slower here this week. Only a couple of last minute reviews come online on Friday and Saturday: we check out Alfred Hitchcock's Psycho, and Ridley Scott's masterpiece Kingdom Of Heaven. The rest of the week will be taken up with the latest upload from the Fernby Films Archives, this month, it's Warwick Twelftree's concert doco, Sonfest 2002. We've still got plenty of Archive material to upload in the months to come, so don't fret! March will see some original trailers uploaded, as well as the feature length film, Back To The Stix. Until then, enjoy the Sonfest upload this week!
The Secret Squirrel is back later today with his/her regular comment, so check back for that as the day unfolds. And, as usual, if there's any late breaking news or reviews this week, we'll upload on them immediately.
Now for a little bit of sad news. It seems our friend and colleague Greg "Colin" Bowden, has had to up and cancel his Big Fat Film Festival, which is a shame since we were really looking forward to reading some reviews of those films from him. Consequently, we've taken down the CB3F page from the site, and our link to his website is pending review. For those following along, you might like to drop him a line and wish him the best of luck! On that note, his recent post on this year's Oscars is interesting, and can be found on the Oscar homepage in the sidebar to the right. Check it out for all the latest Oscar news!
For those following along, the Oscar nominations were announced on Thursday just gone, and if you missed them (and let's face it, you'd have to be living under a rock if you weren't aware that our Heath was nominated for best Supporting Actor!) you can check out the complete list by following this link. We'll be going into the Oscars a little more in depth next month, as the event gets closer, but I'll give you the hot tip now: with Heath's Golden Globe win for The Dark Knight, he has firmed as favourite to take out the Oscar, and I for one, can't wait. Sentimentality rules around the fernbyfilms.com offices, and he's my pick to take home the gong. We've added our special Oscar poll to the sidebar, so pick your favourite film to win Best Picture Oscar this year! Get to it!!! Check out our brand spanking new Oscar page as well, complete with trailers from the nominated films, plus links to all our posts and information about the big event!!!
Anyway, on with the weeks posts! Avante!
Rodney T – Director, Fernby Films.


Who wrote this?