Movie Review – SpongeBob Squarepants Movie, The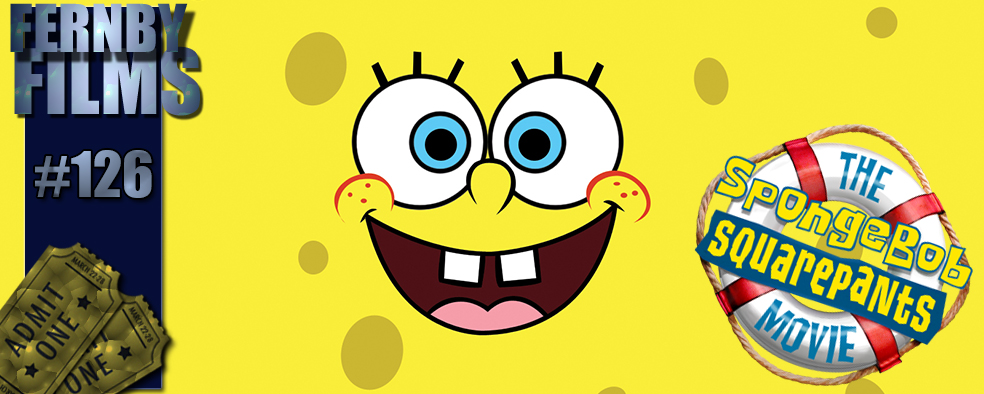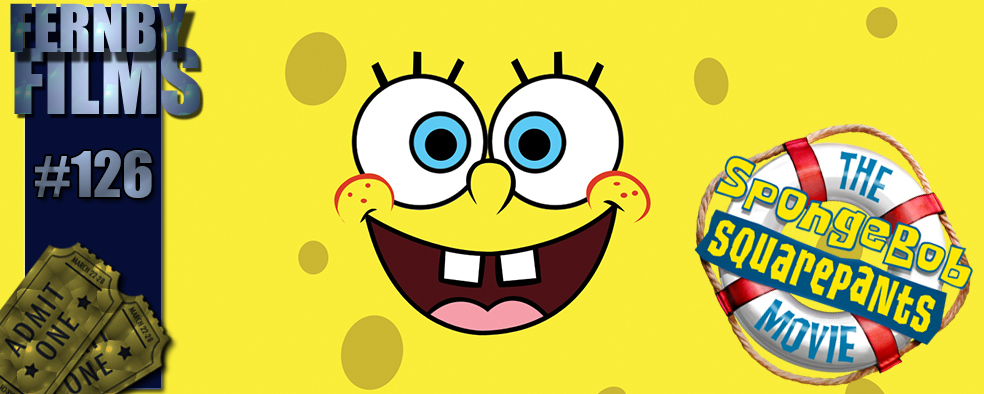 Who lives in a pineapple under the sea?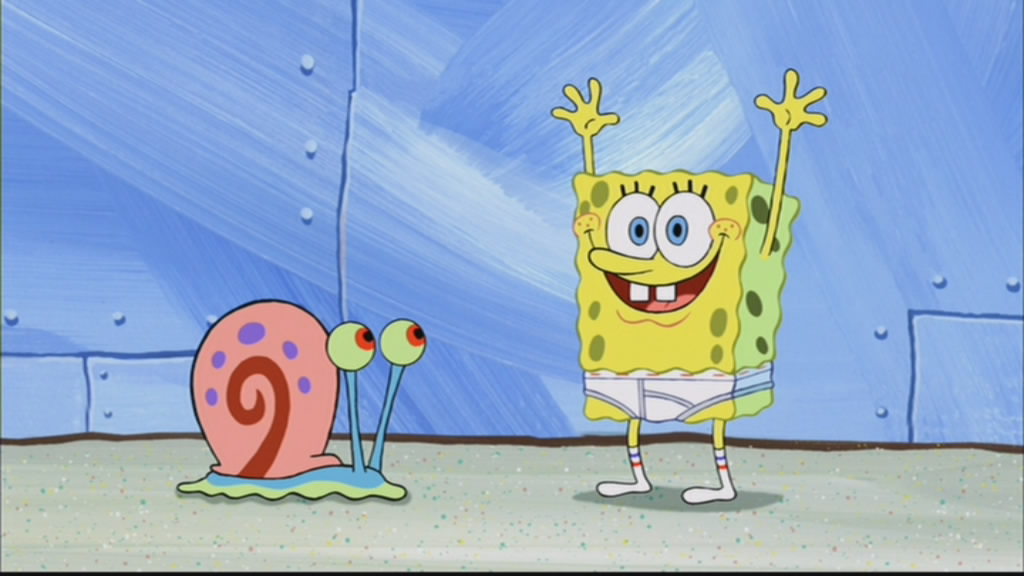 Absorbent and yellow and porous is he!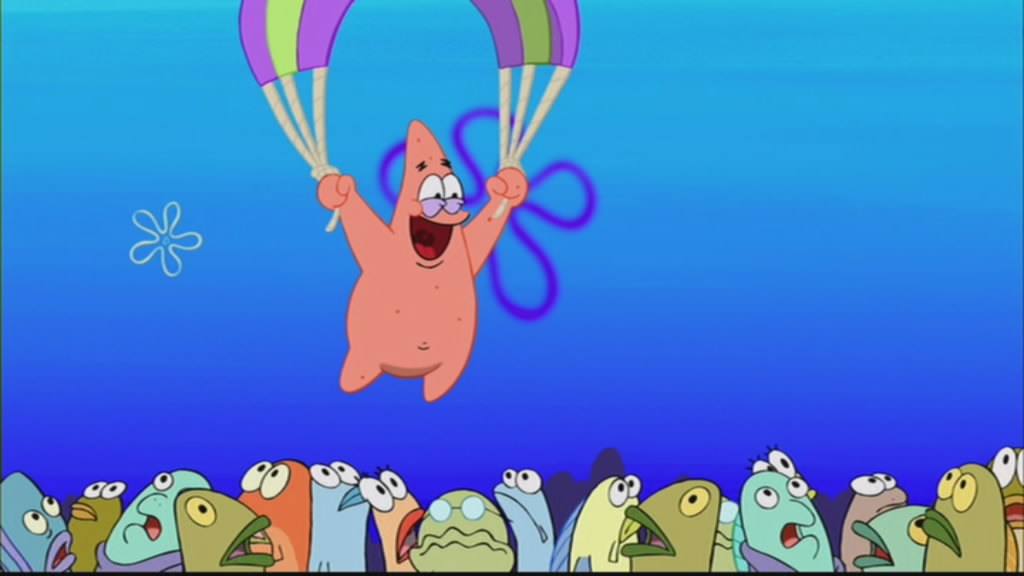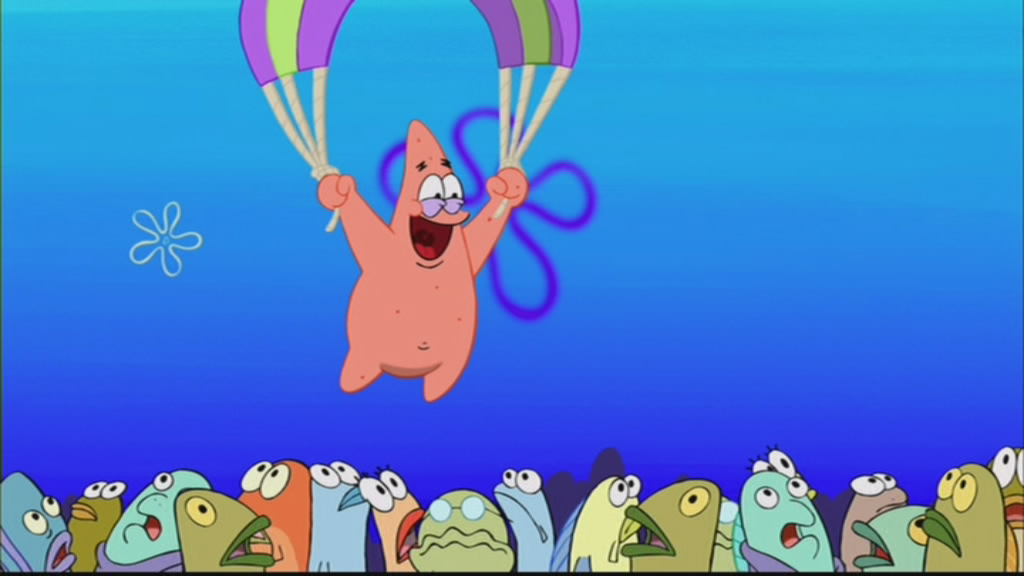 When nautical nonsense is something you wish….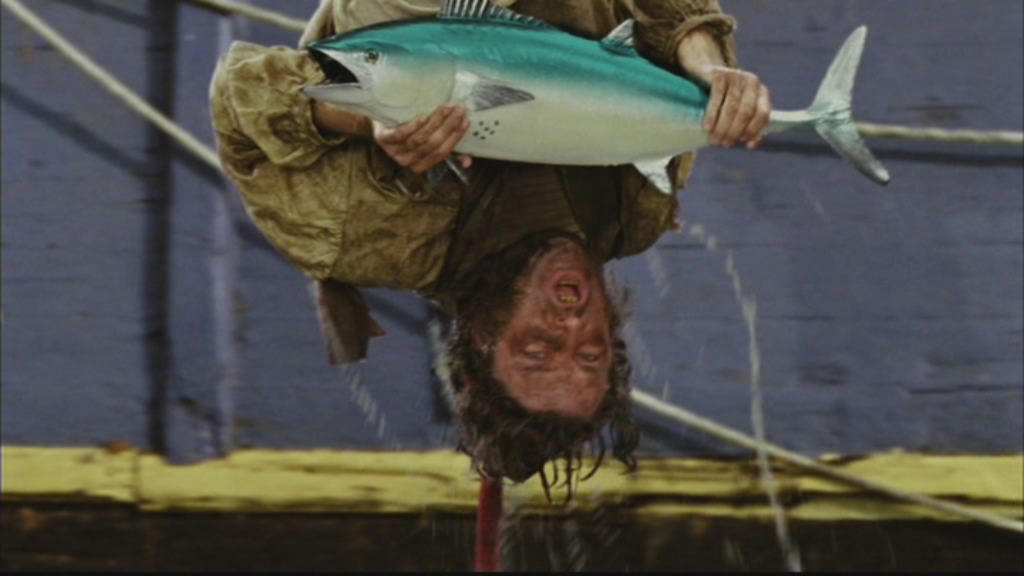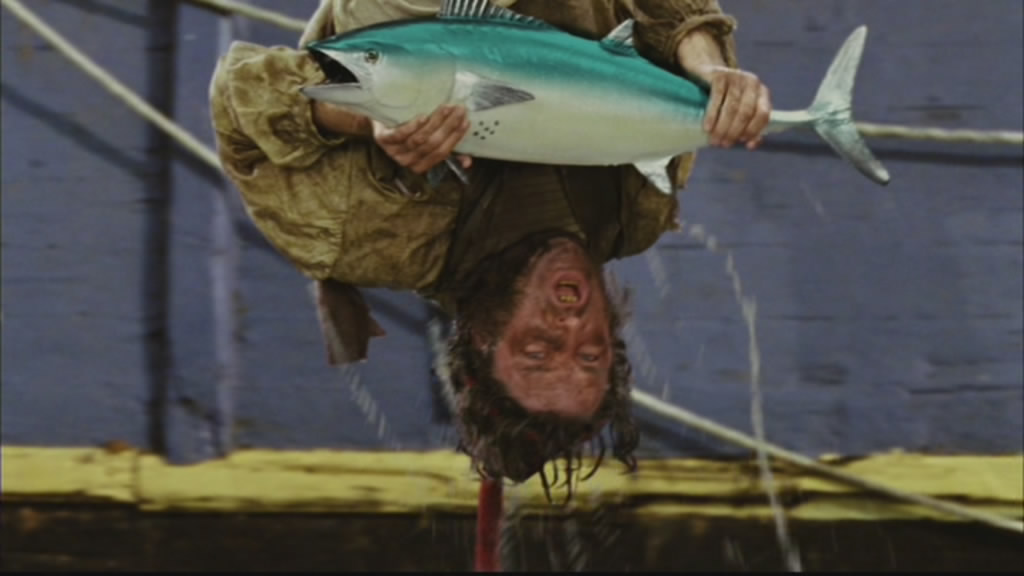 Drop on the floor, and flop like a fish!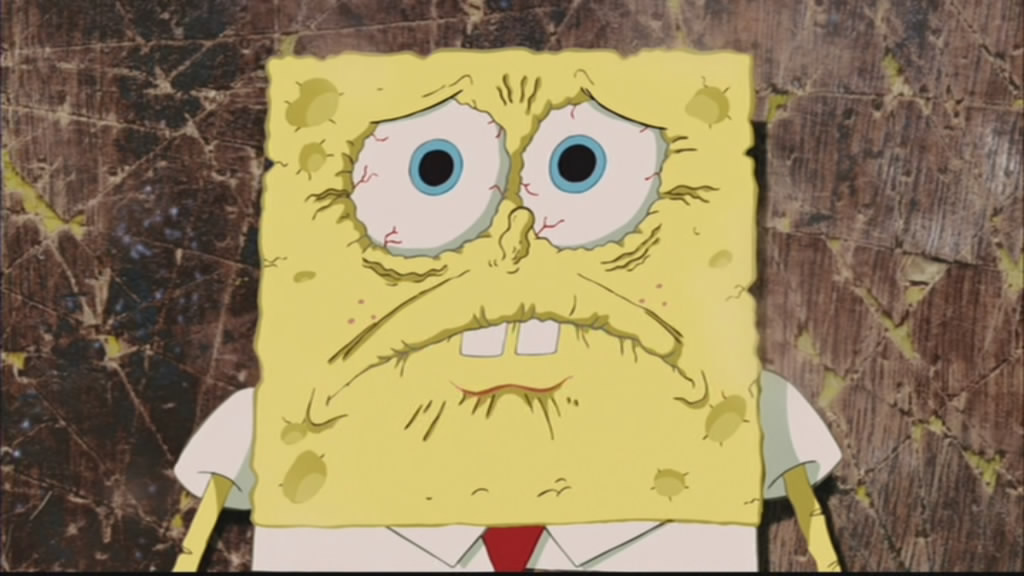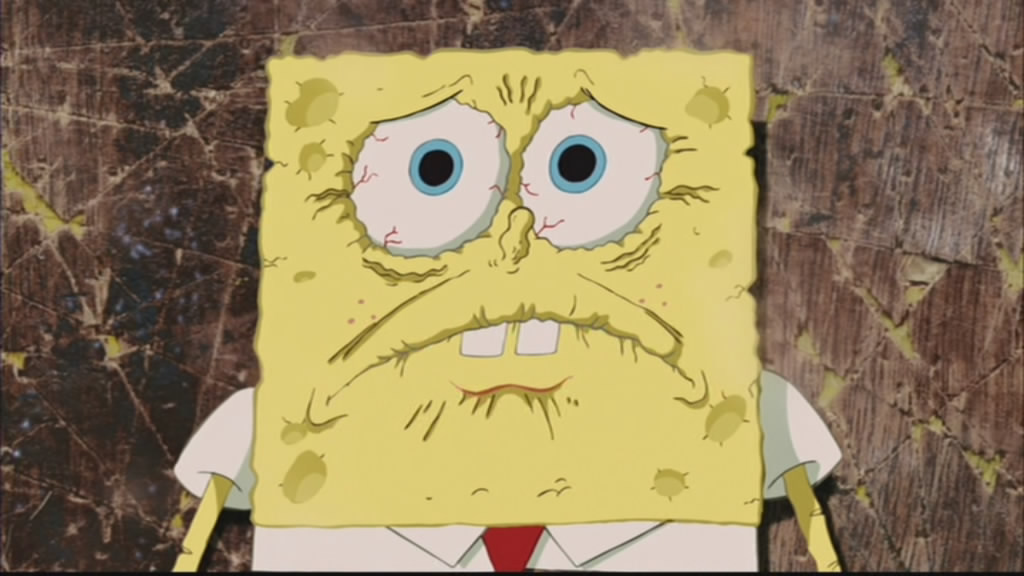 – Summary –
Director :  Stephen Hillenburg
Year Of Release :  2004
Principal Cast :  Tom Kenny, Clancy Brown, Roger Bumpass, Bill Fagerbakke, Mr Lawrence, Jill Talley, Carolyn Lawrence, Mary Jo Catlett, Jeffrey Tambor, Scarlett Johansson, Alec Baldwin, David Hasselhoff, Lori Allen.
Approx Running Time :   87 Minutes
Synopsis:  After King Neptune's crown is stolen, it's up to Spongebob and Patrick to locate it and return it, lest Bikini Bottom suffer the wrath of the impertinent sea god.
What we think :  Typical Spongebob insanity – fans will know what to expect, and love it, while newcomer will be sitting there with their brains melting out their ears. Terrific fun!

**********************
Okay, there's probably not a child alive who doesn't know the answer to that rhyming theme song, and if your child, or yourself, is one who doesn't, then you ought to seriously spend some time in Bikini Bottom, getting to know SpongeBob Squarepants.
One of the most hilarious cartoon creations I think I've ever seen, SpongeBob lives in the undersea city of Bikini Bottom, with his friend Patrick Starr (a starfish) and works at the Krusty Krab, a McDonald's-esque restaurant where the primary dish served is a magnificent Krabby Patty. SpongeBob is a sponge, yellow, and porous (well, duh!). His co-worker, Squidward, is a blue squid (duh!) and his boss, the arrogant and money-hungry Mr Krabbs, is.. well, a red crab. I think you get the idea.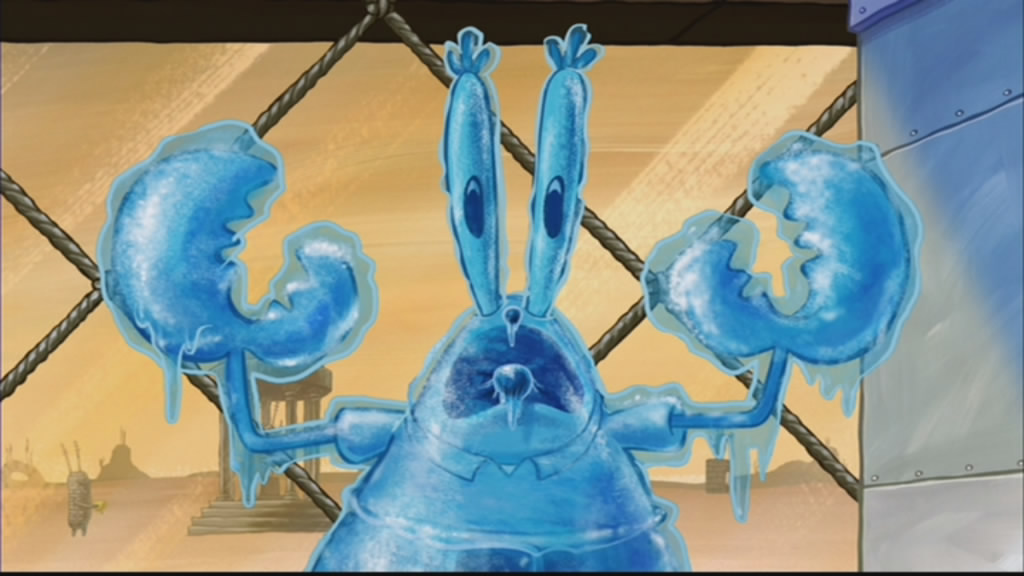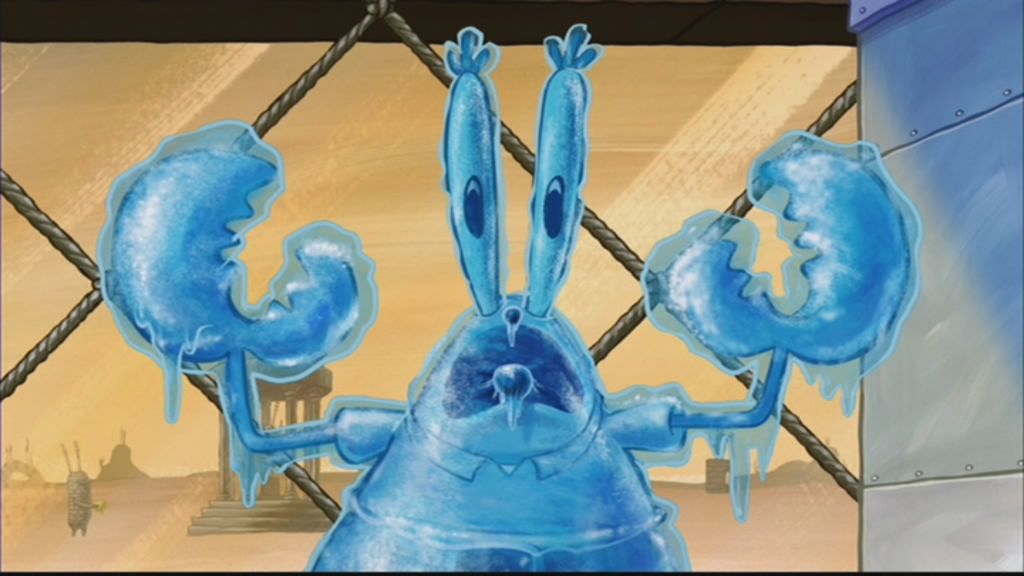 The series was spawned on the Nickelodeon network in the US, and quickly became a kiddie favourite for it's abstract, ludicrous and sly humour, lampooning everything from popular culture to historical figures. Spongebob boasts a fan following including celebrities, adults and children from all over the world.The show is reminiscent of Ren and Stimpy for it's animated style, although rather than a scrappy, extremely dynamic caricature of each character, SpongeBob is crisp, bright and eye-wateringly abstract. It's like a 70's disco on crack, as colours and images flash past you without any sense of structure: clashing and abrasive to the eyes, yet somehow amusing and fervently crass.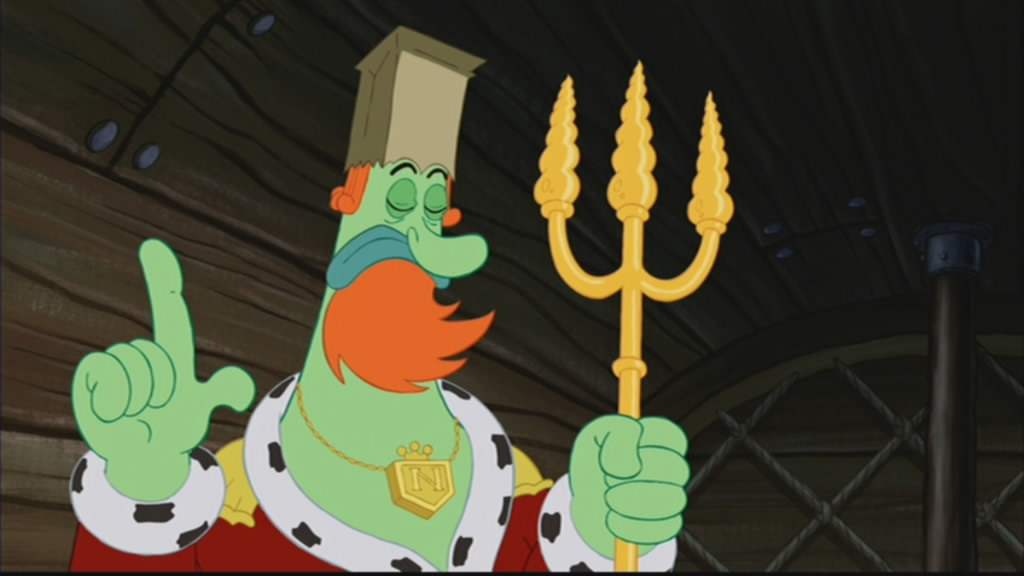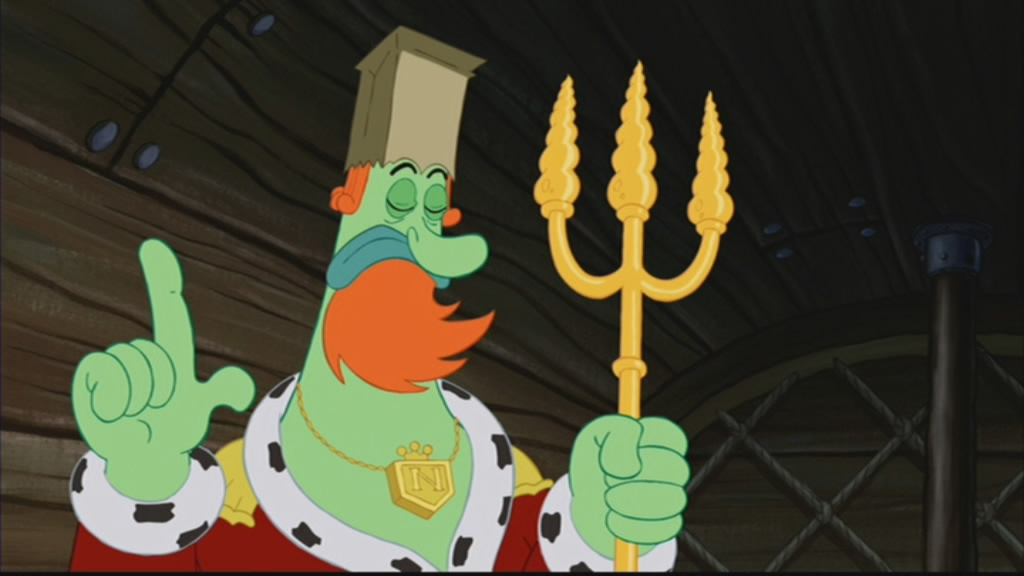 And one of the best things Paramount ever did was turn this lovable TV hero into a full length, feature film. The Spongebob Squarepants movie came out at a time when the TV show was on hiatus, pending the success of the film. The series' longbrow humour was perfect for a cinema scenario, the animation broadening the slapstick and subtle humour with enough energy to create a frenzied, frenetic experience that you'll either love to bits, or like a little.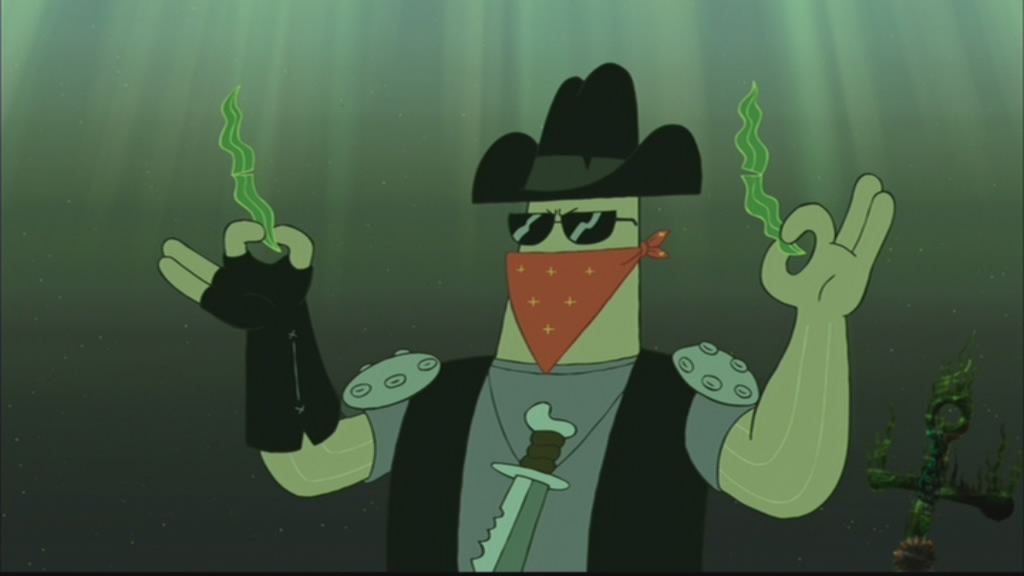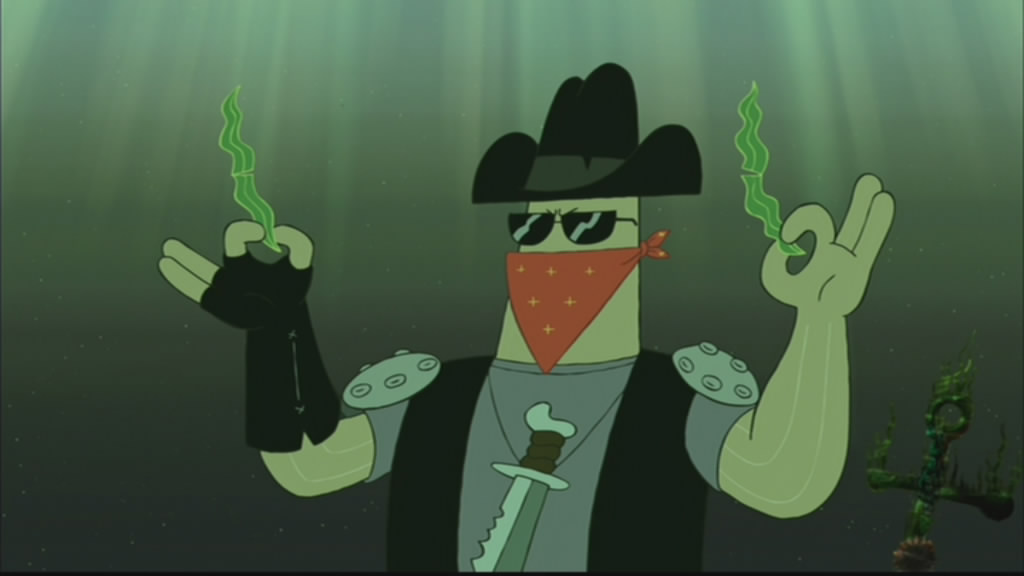 SpongeBob expects to be the manager of the new Kristy Krab 2, sister restaurant to the original Krusty Krab. But when he's passed over for promotion, SpongeBob goes into severe depression. Meanwhile, Mr Krabb's arch-nemesis Plankton (yes, he's a plankton… duh!) sets in motion a diabolical plan (Plan Z, interestingly enough) to steal the recipe for the Krabby Pattys and finally send Mr Krabbs destitute. Plankton steals King Neptune's crown, and frames Mr Krabbs for the deed. Neptune, angered by this outrageous act, threatens to turn Mr Krabbs into sushi before SpongeBob, seeing a chance to redeem himself, offers to find the crown and return it to the angry King Of The Sea.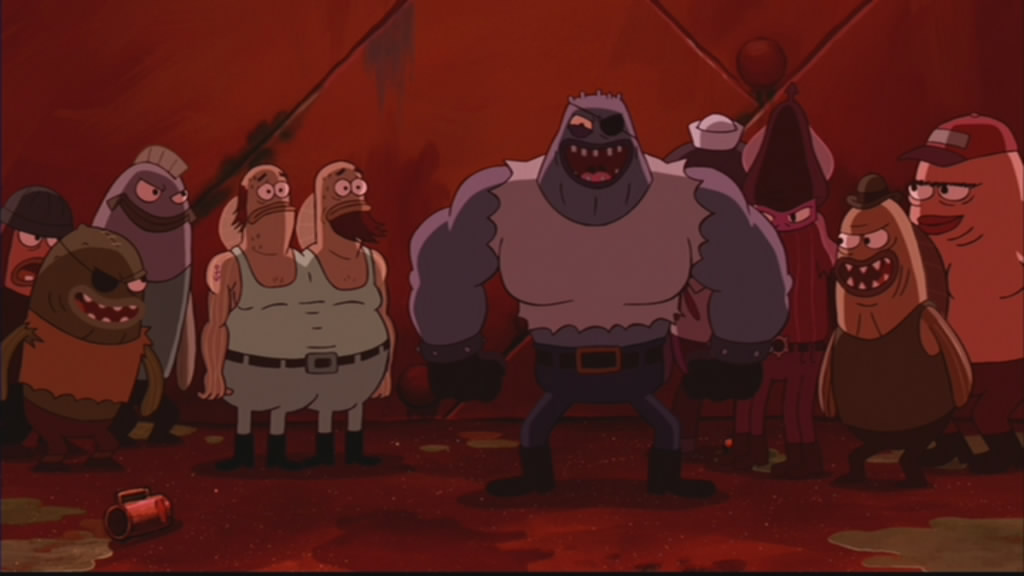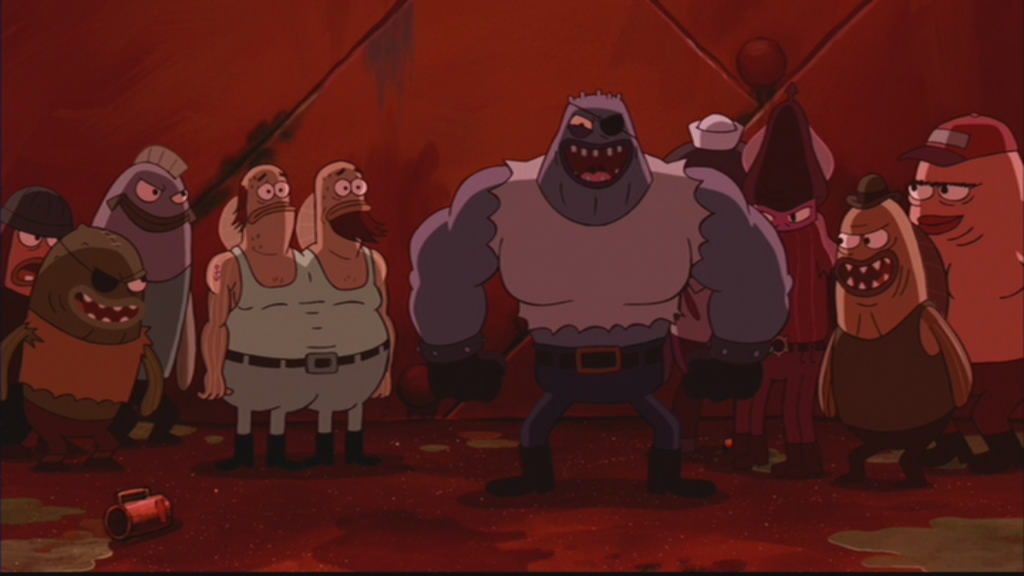 Thus, the film becomes a road movie, with SpongeBob and Patrick taking to the road to find Neptune's crown. They are followed, however, by a vicious thug hired by Plankton to stop them. Together, SpongeBob and Patrick venture into uncharted territory, including a bizarre biker bar, monster-filled chasms, and even one of cinema's most bizarre (and hilarious) cameo appearances. Hooray for the Hoff.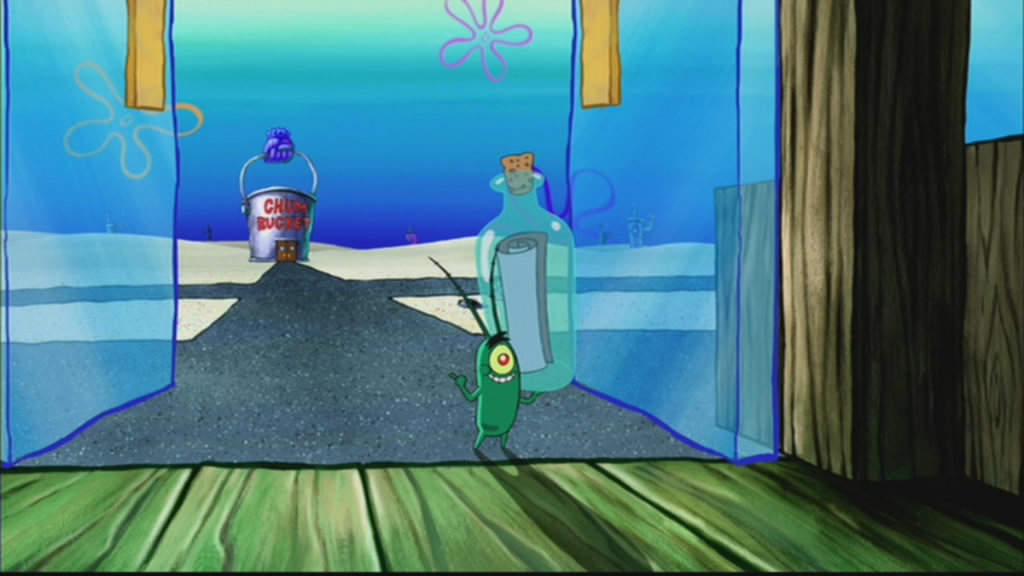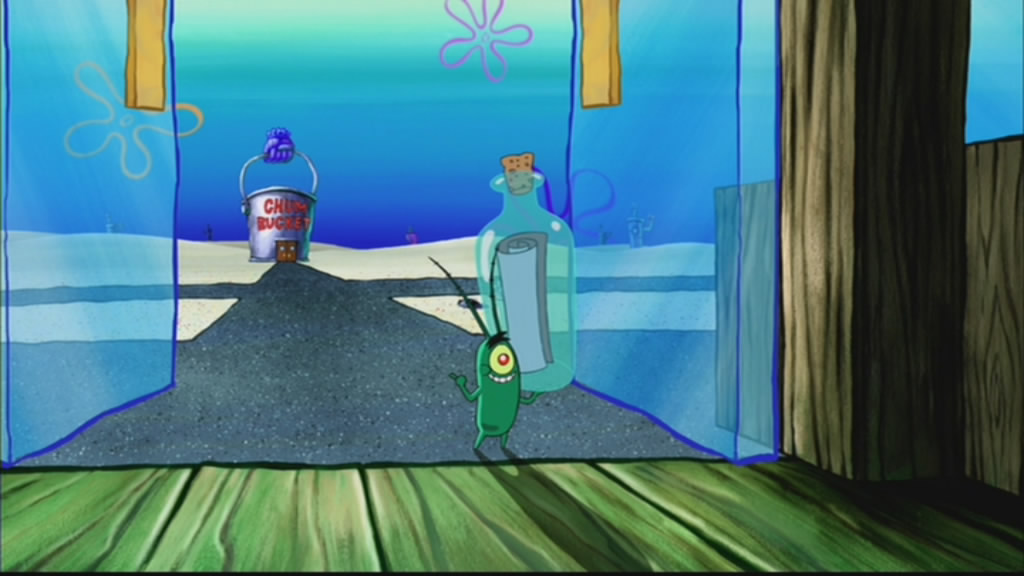 The film derives much of it's humour from its absurdist situations: SpongeBob and Patrick's innate obliviousness to the peril they often find themselves in works in their favour, and oftentimes, they manage to extricate themselves by mere coincidence rather than actual effort. Much of the film's dialogue is absurd, the scenario's our heroes face are ludicrously insane and more often than not serve only one purpose: to set up for a joke.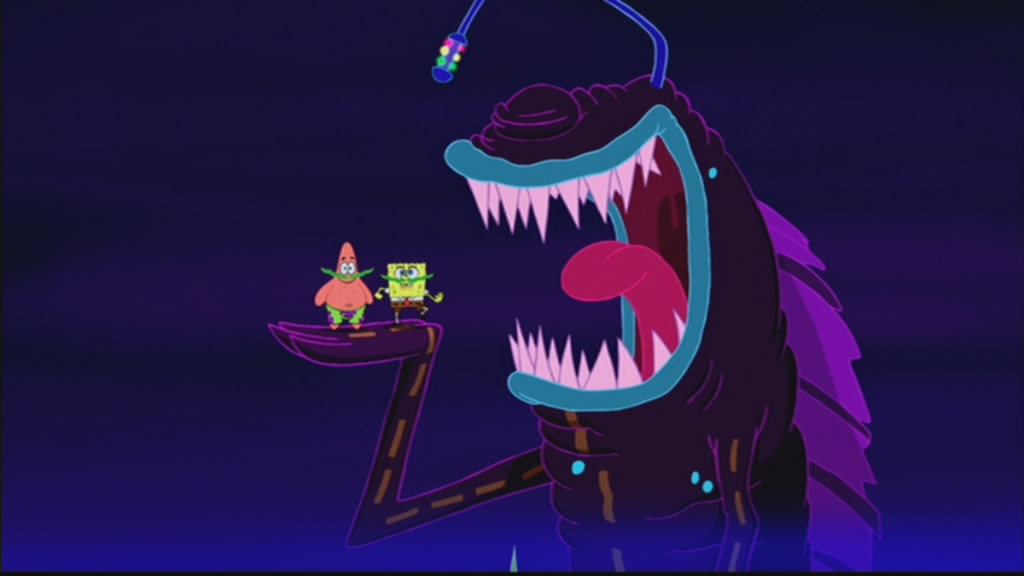 It's almost like watching the Simpsons while tripping on acid: the humour is both broad for the kiddies, or subtle enough for adults watching to have a little chuckle. Either you "get" SpongeBob or you don't. if you do, then this film will delight and amuse each time you watch it. The jokes fly at you as fast as possible, leaving you struggling to stop laughing before the next pearler pops out. If you don't get the show, then this film will not amuse, and you're probably best served by avoiding it.
Personally, this is one of my favourite animated films, simply because I adore SpongeBob, and find that this style of humour appeals to me. Each to their own, I say.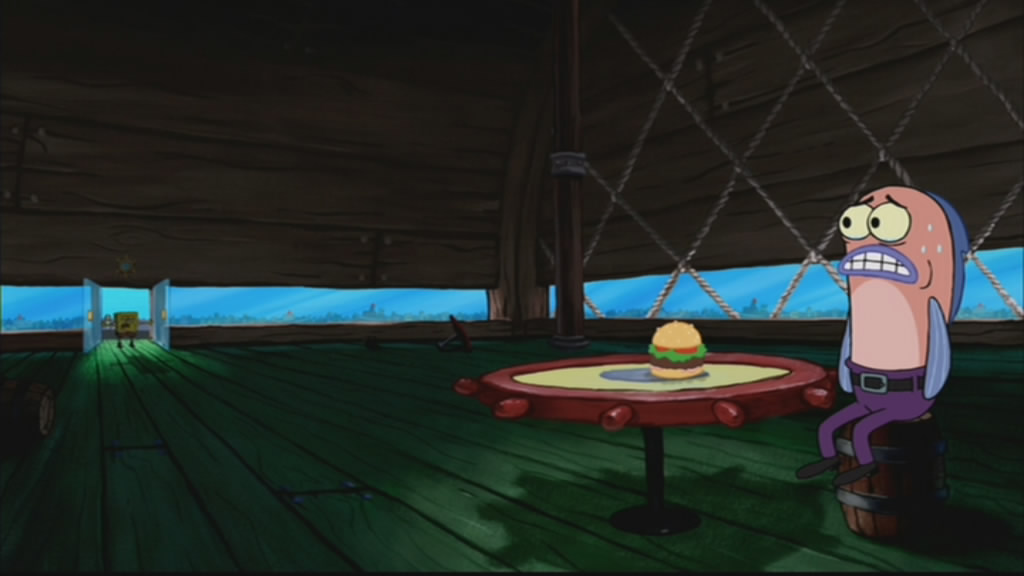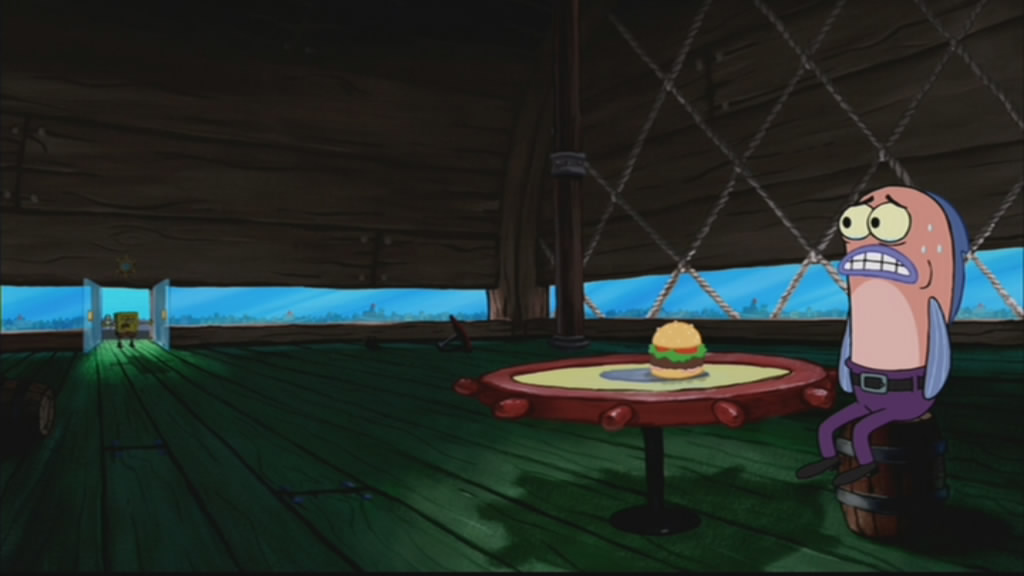 Just remember though, if you want to get into some nautical nonsense, then you'd go a long way before finding anything as delightful than 90 minutes with SpongeBob.


Related articles
Who wrote this?