This Week on fernbyfilms.com – 28/09/08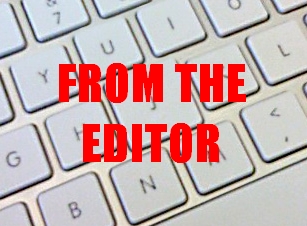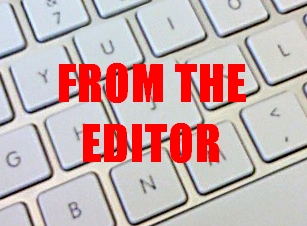 Well, we hope you all enjoyed the highly popular Worst Film Week last week! Plenty of crud in amongst it all, eh? Took a bit of organising, but we got there in the end. Hope you had a laugh!
I just wanted to stop for a second and officially welcome the newest member of our team, Doug Shearer, who comes to us all the way from the USA. Doug wrote yesterdays magnificent indictment on script mismanagement and fundamental flaws in the movie Sunshine. I didn't get a chance last week to mention Doug's beginning here at the site, so I figured now was as good a time as any.
Doug's interests lie in the older, classic films of yesteryear, and I am currently in talks with Doug for a new project beginning soon here at fernbyfilms.com. I'll keep you updated as to the outcome as things pan out. Anyway, welcome Doug, to the team, we look forward to reading more of what you think about films!
The fun continues this week on the site, as we present a special 4 part series about, well, films and stuff. It's taken several months to come to fruition, so I am glad to finally be able to tell you about it!
Part one, commencing on Tuesday, will focus on the briefest-of-brief history of film, and the advent of DVD. Part 2, uploading on Wednesday, will have a look at disc technology (including DVD, BluRay and HD), while Part 3 will take a look at home cinema's, including what to look for in your new HT purchases. And Part 4 on Friday will answer commonly asked questions about everything discussed in the previous 3 parts. Widescreen – Can I Get A Cream To Make It Go Away? is a major project from fernbyfilms.com, and I hope you enjoy it, and perhaps even find out something new!
On the review front we check in on Will Smith's hero film of 2008, Hancock, as well as George Clooney's sublime Michael Clayton. Check these out during the week. The Secret Squirrel also chimes in with another witty comment, which should go online later today. Our regular review schedule will return next week, as we start to play catchup.
It's jam-packed this week here at fernbyfilms.com, so keep coming back each day for new material!
Plus, this week the Big List page will be updated for all of Septembers reviews, so if you missed any, you'll be able to see which ones! Yep, there goes another month! Welcome to October, it's going to be busy!
Rodney T – Director, Fernby Films.
Who wrote this?