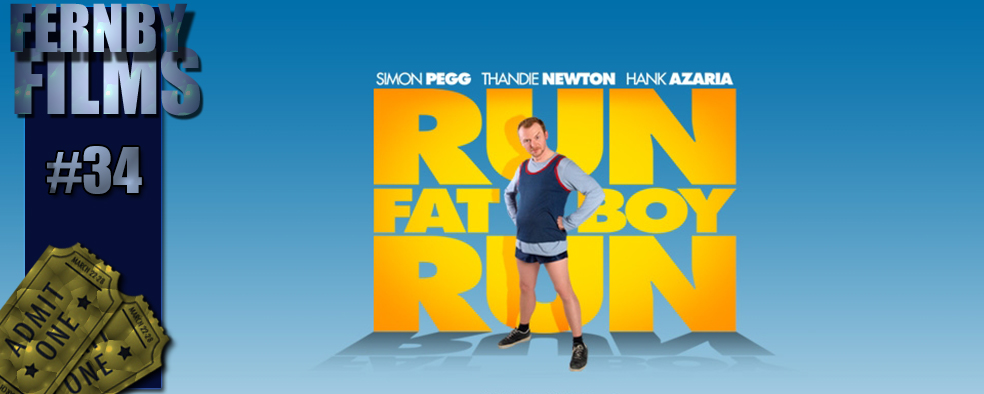 – Summary –
Director : David Schwimmer
Year Of Release :  2007
Principal Cast :  Simon Pegg, Thandie Newton, Hank Azaria, Dylan Moran, Harish Patel, India de Beaufort, Matthew Fenton, Simon Day.
Approx Running Time :  100 Minutes
Synopsis:   A man trains to run the London Marathon to prove to his ex-fiancee (whom he dumped at the altar while she was five months pregnant, no less) that he wants her back, after realizing what he lost in letting her go.
What we think :  This isn't your traditional sporting movie; I don't think I've ever witnessed a film where I want the loser to succeed so badly, although in truth he's up against it with Hank Azaria's Alpha-Male character strutting about. Funny, although not gut-bustingly so, Simon Pegg amuses and entertains for the duration of this film, even when it hits some flat spots. Generally, though, it's solid work.

**********************
Simon Pegg makes a welcome return to the screen after success in films such as Shaun Of The Dead, and Hot Fuzz. He's a major star in the UK, where he repeatedly appears on TV. But it's his broad everyman appeal in films that has made him a true international star. Recently he appeared in the third Mission Impossible flick alongside Mr Couch Jumper himself, Tom Cruise; that should give you an indication of just how popular this man truly is.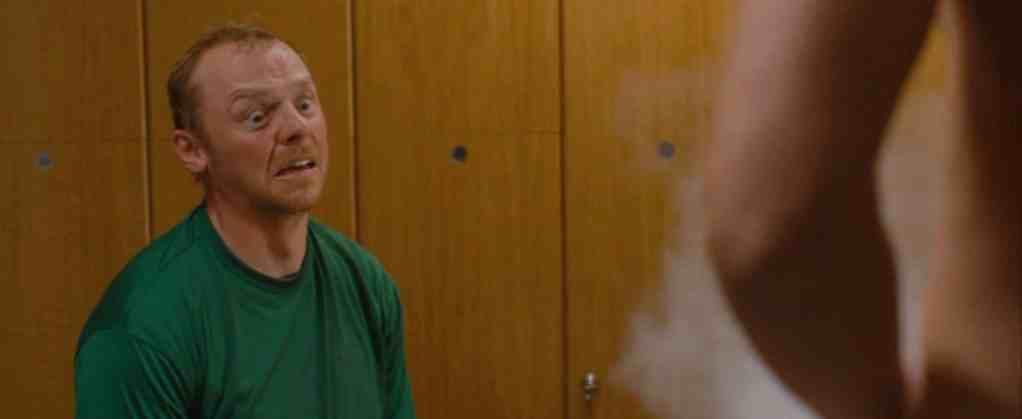 Thankfully, he has yet to put a foot wrong cinematically, with SOTD and Hot Fuzz both being major successes across the globe. With Run Fatboy Run, Pegg returns to doing what he does best: he's a no-hoper out to get the girl. Thandie Newton (also a Mission Impossible alumnus after starring in the woefully overblown MI2…you know, the one with the supervirus and all that slo-motion crap!) plays his ex-fiancee Libby, who was left at the altar, while pregnant, by Pegg's character Dennis. Dennis is a slob, your typical no-hoper slacker who dreams of better things but not really wanting to get his hands dirty to achieve them. His equally slack mate Gordon (the wonderfully laconic Dylan Moran) seemingly takes pride in being up to his eyeballs in debt to a mafia type, and just as luck would have it, Libby has recently started seeing American boy Whit (played with smarmy relish by Hank Azaria).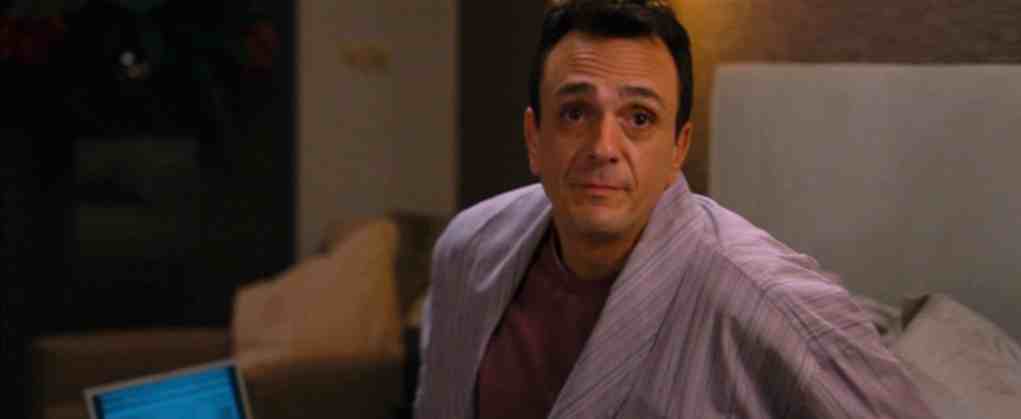 Run Fatboy Run's main narrative thrust is the quest for Dennis to enter and complete a charity marathon, to prove to Libby that he's not a total loss and is worthy of marriage. After all, Dennis doesn't want Whit to be the replacement father to his son.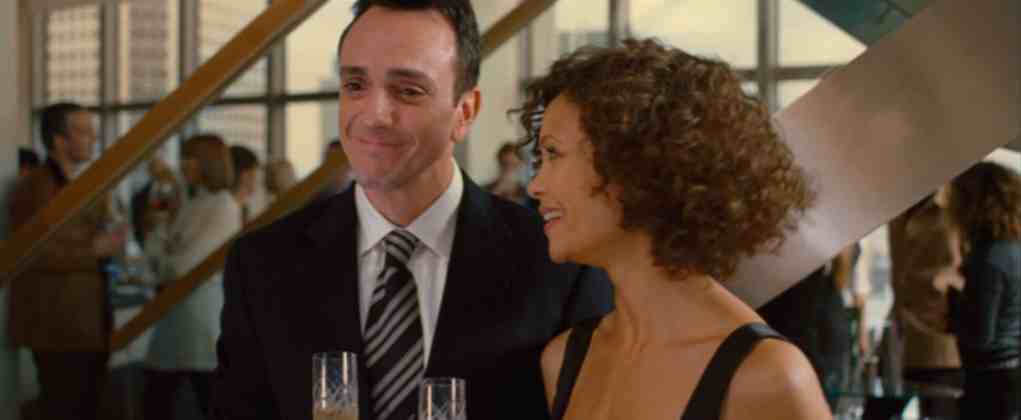 Interestingly, the film is directed by former Friends star David Schwimmer, his first time behind a feature film. Schwimmer would not have been my first pick at directing a comedy, truth be told, as I always found him to be the "annoying one" on Friends, and flat-footed in his comedic approach. Thankfully, I have been proven wrong to doubt him in this instance, as Run Fatboy Run is a truly funny comedic gem, that will have you guffawing all the way to the video store. Schwimmer has successfully navigated the broad English comedy spectrum to deliver a film that's fluffy, gross and awkwardly amusing, all to the delight of anybody with a pulse. If you don't find this film amusing, then you're dead.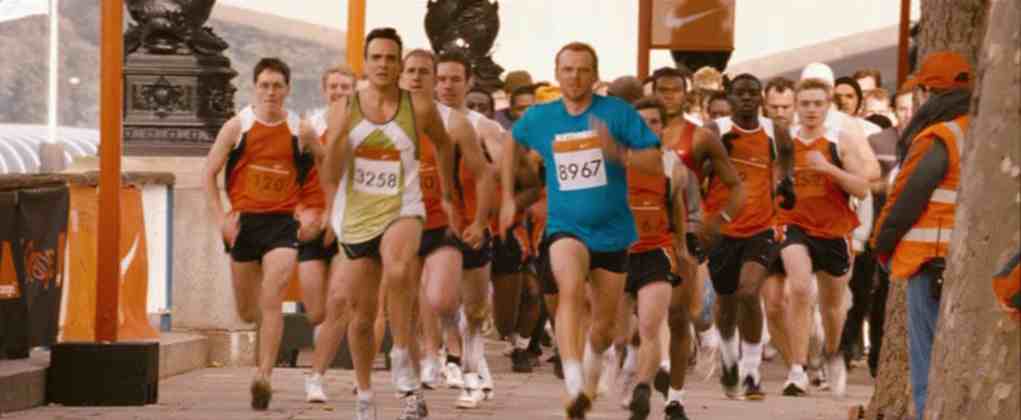 Pegg's chemistry with costar Newton is excellent, with a rapport that makes their relationship easy to see being legitimate. Too often leading men and ladies are not really "right" on screen together (see Conspiracy Theory with Mel Gibson and Julia Roberts for a prime example of that!) and an audience will always warm to a pairing that seems real. Newton and Pegg deliver that chemistry. Azaria, as the slimeball we want to see fail, delivers on all counts. He's everything Pegg isn't: handsome, well endowed (we think), wealthy and successful. Of course, he's not above putting the boot into Dennis's marathon chances, and will play dirty to keep the woman he wants. It's not enough to make us truly loathe him, but just enough to make us want to see him get his just deserts. He's bad without being evil, which is good for the tone of the film.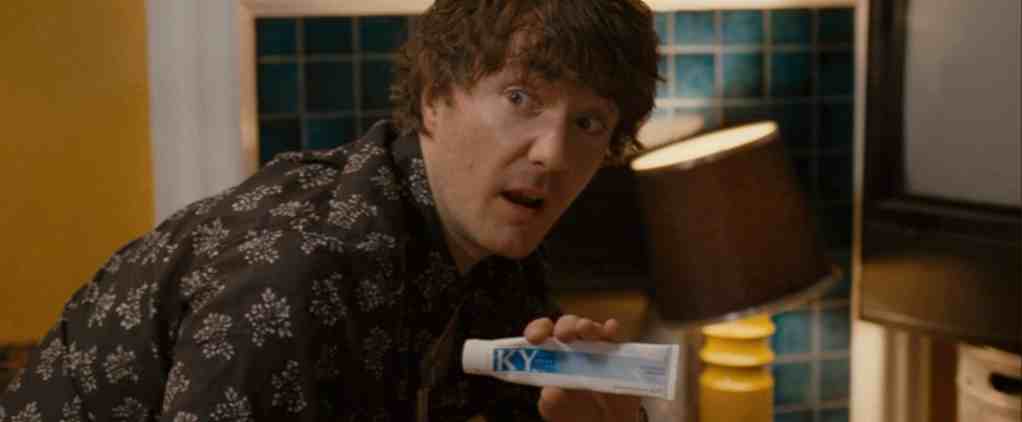 Dylan Moran, as the lovable (but almost unintelligible) sidekick has a great time, and for those who long for the days of Black Books, this is as close as you'll get to his comedic mastery. The scene with him and Pegg and "the blister" is simply hilarious, and worthy of a rental alone.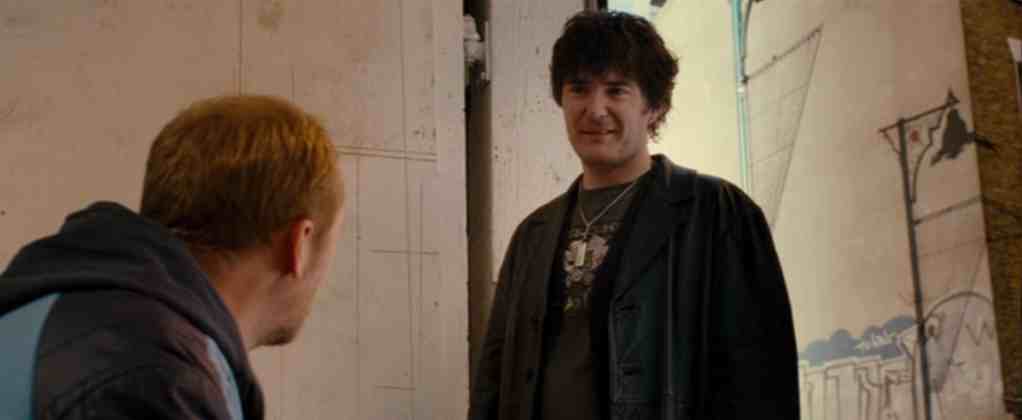 The film manages to be delightfully amusing while and slightly mushy, without delving too deeply at the well of sentimentality. Comedy is often hard to get right on screen, and the director wields a lot of power in the editing room. It's up to Schwimmer to make a joke funny, cut it from the movie, or stretch the comedic timing to suit a given moment. Personally, I think he succeeds. As an American directing a British comedy, you'd go a long way to get a result like that.
The one drawback that I'd have with the film is the casting of Harish Patel as Dennis's Indian landlord and "coach". I found this subplot detracted slightly from the bulk of the film (although the daughter, played by English songstress India de Beaufort is a true delight and doesn't get nearly enough screen time in her pivotal role) and could have been excised almost completely. This, though, is a minor quibble, and as far as a casual viewer will go, there's no harm in that at all.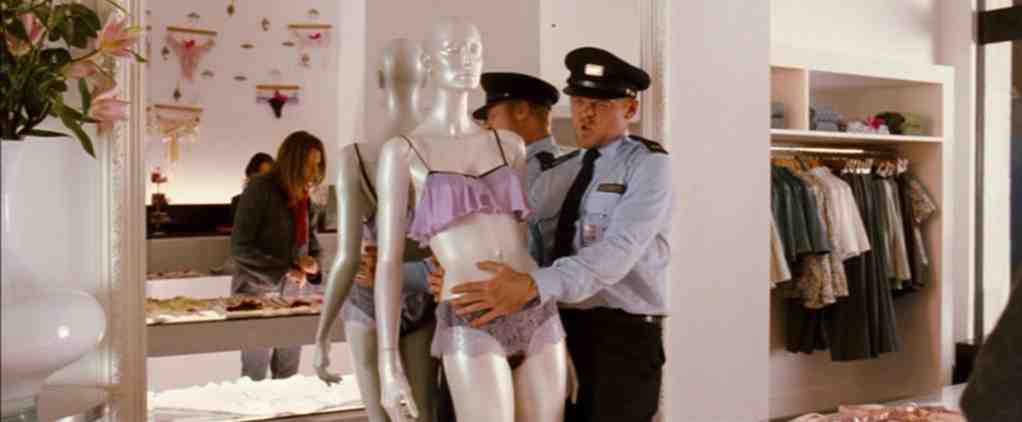 Run Fatboy Run is a gem of a film, a heartwarming examination of one man's determination to get the girl at all costs, even if it means his dignity, his fitness, his lifestyle, all go out the window to do so. If you enjoy a good laugh, and are looking for a film that will appeal to both sexes, this is a great blokey rom-com that sets a cracking pace.
Related articles