Yes, Lisa and I managed to escape from an Irish jail while we were over there. Quite the feat, let me tell you. Apparently, we stole some deceased livestock. Here's the get-out-of-jail card we received upon our exit.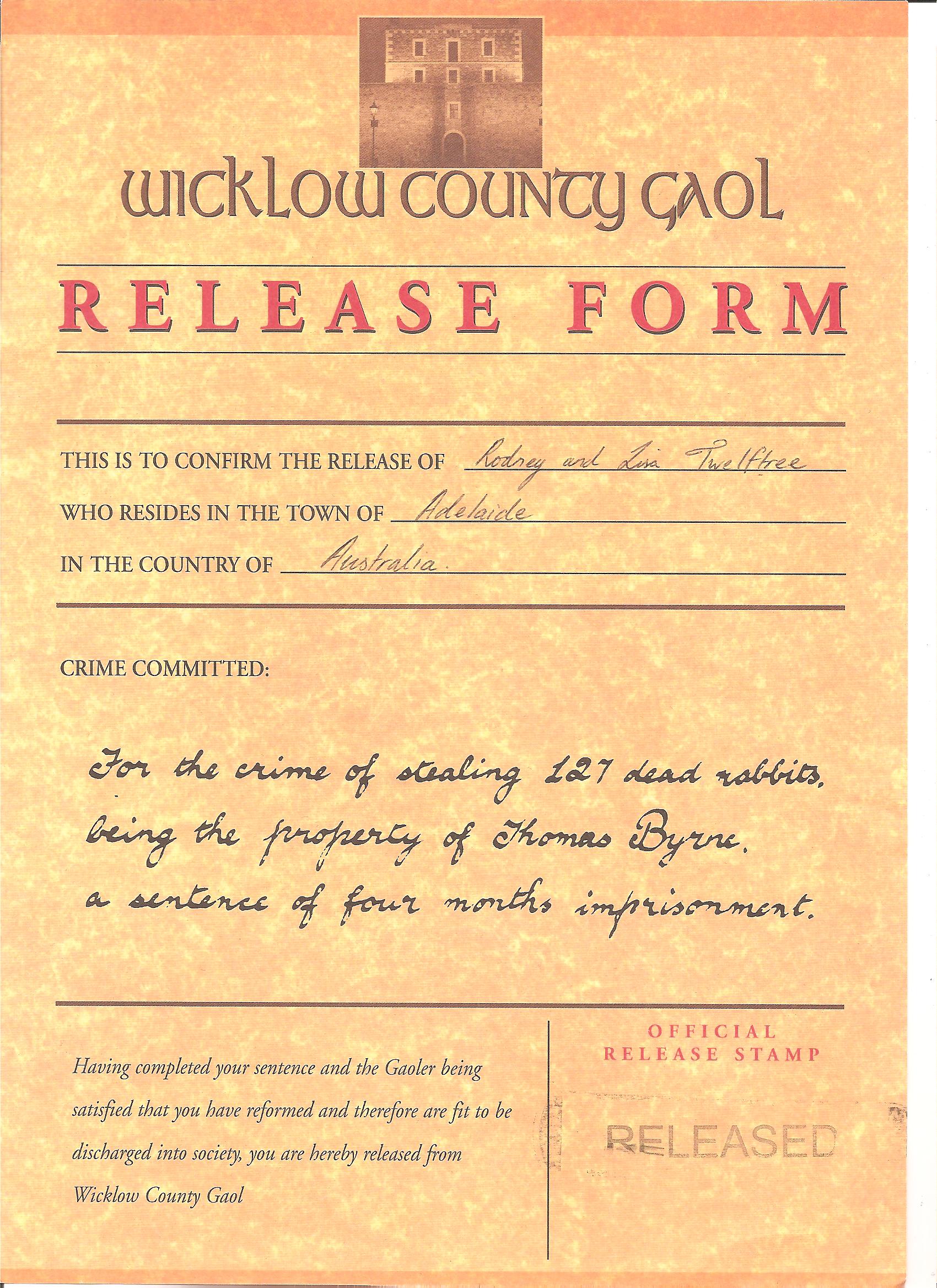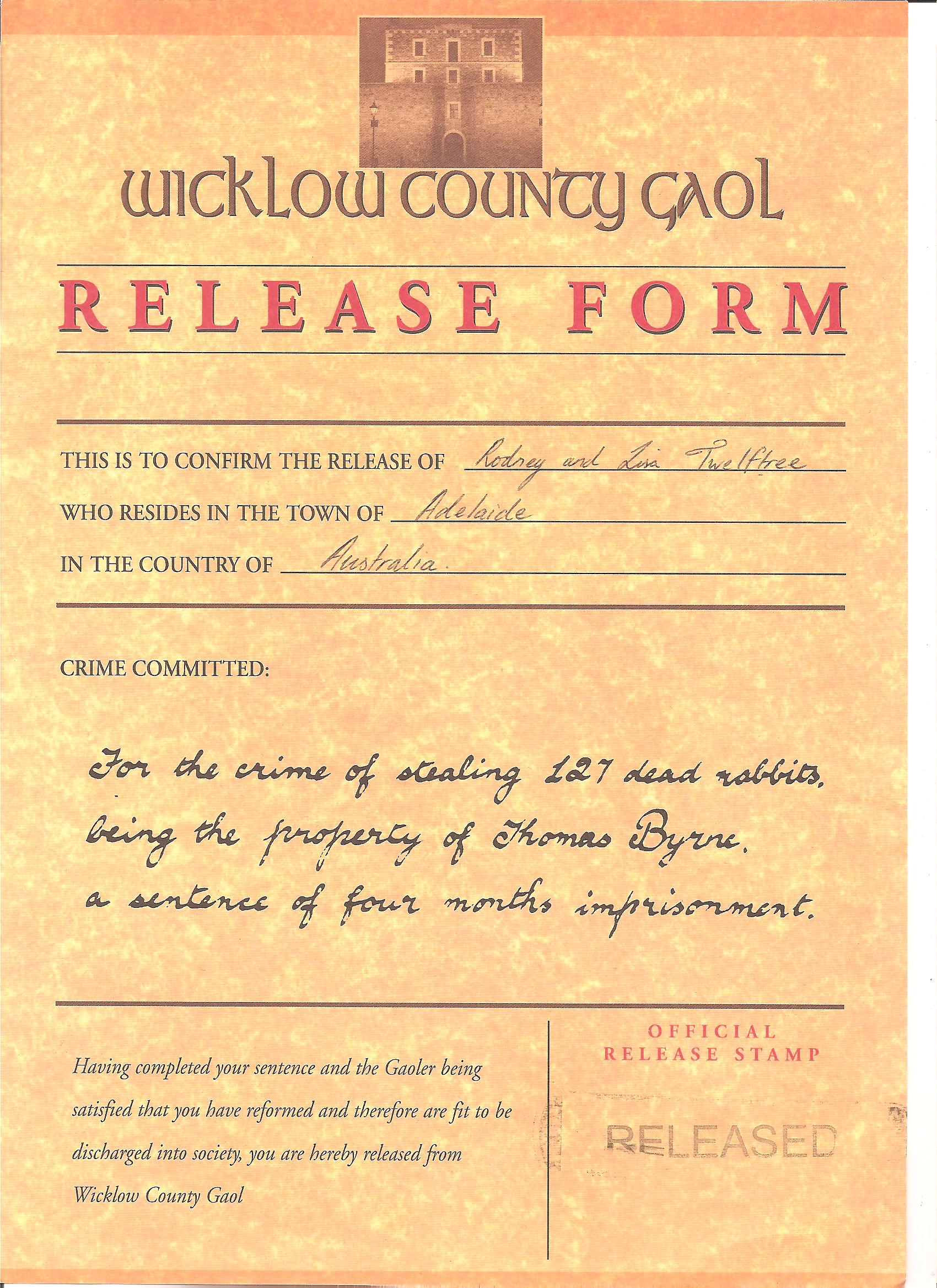 You can locate Wicklow County on the map below: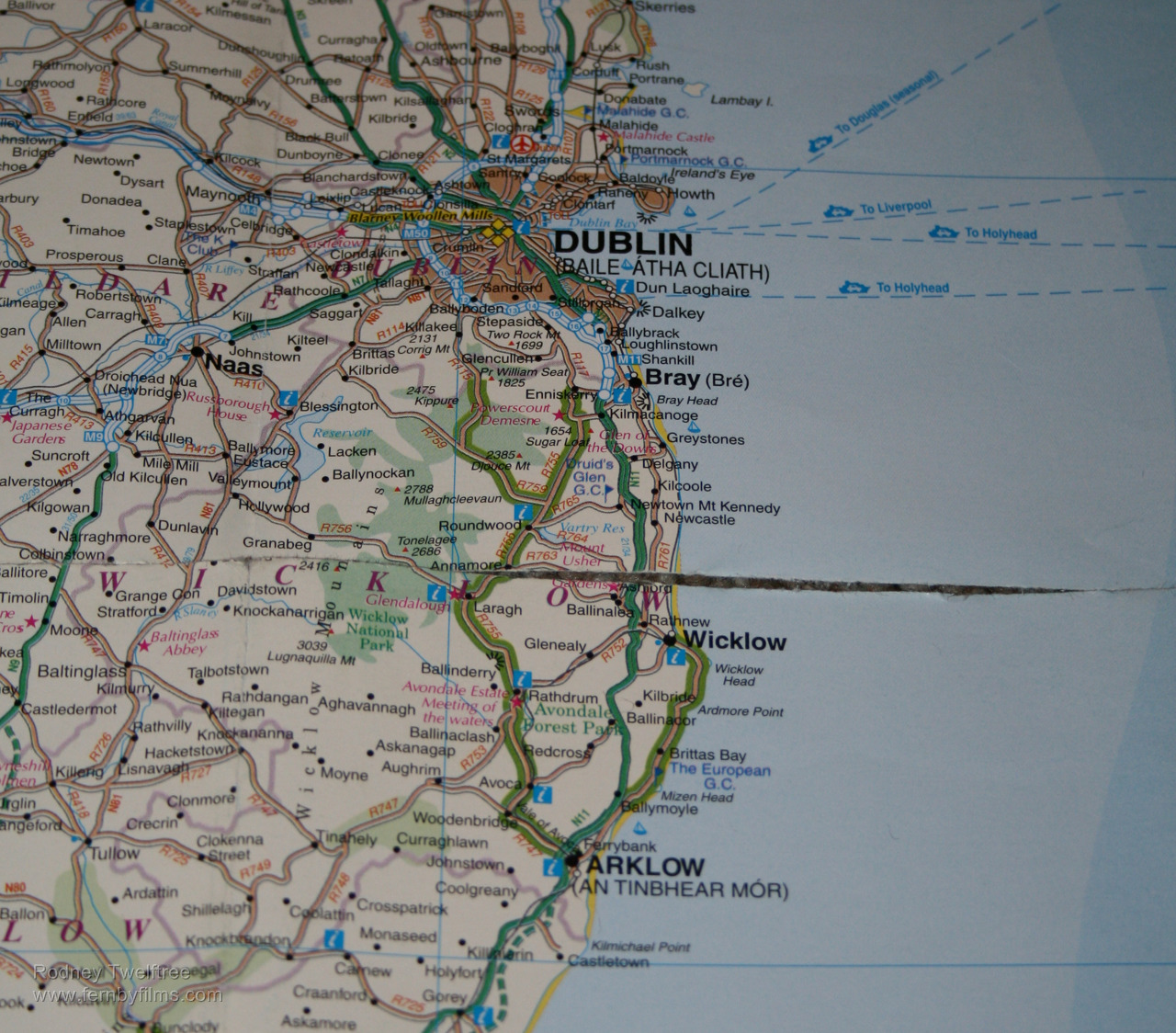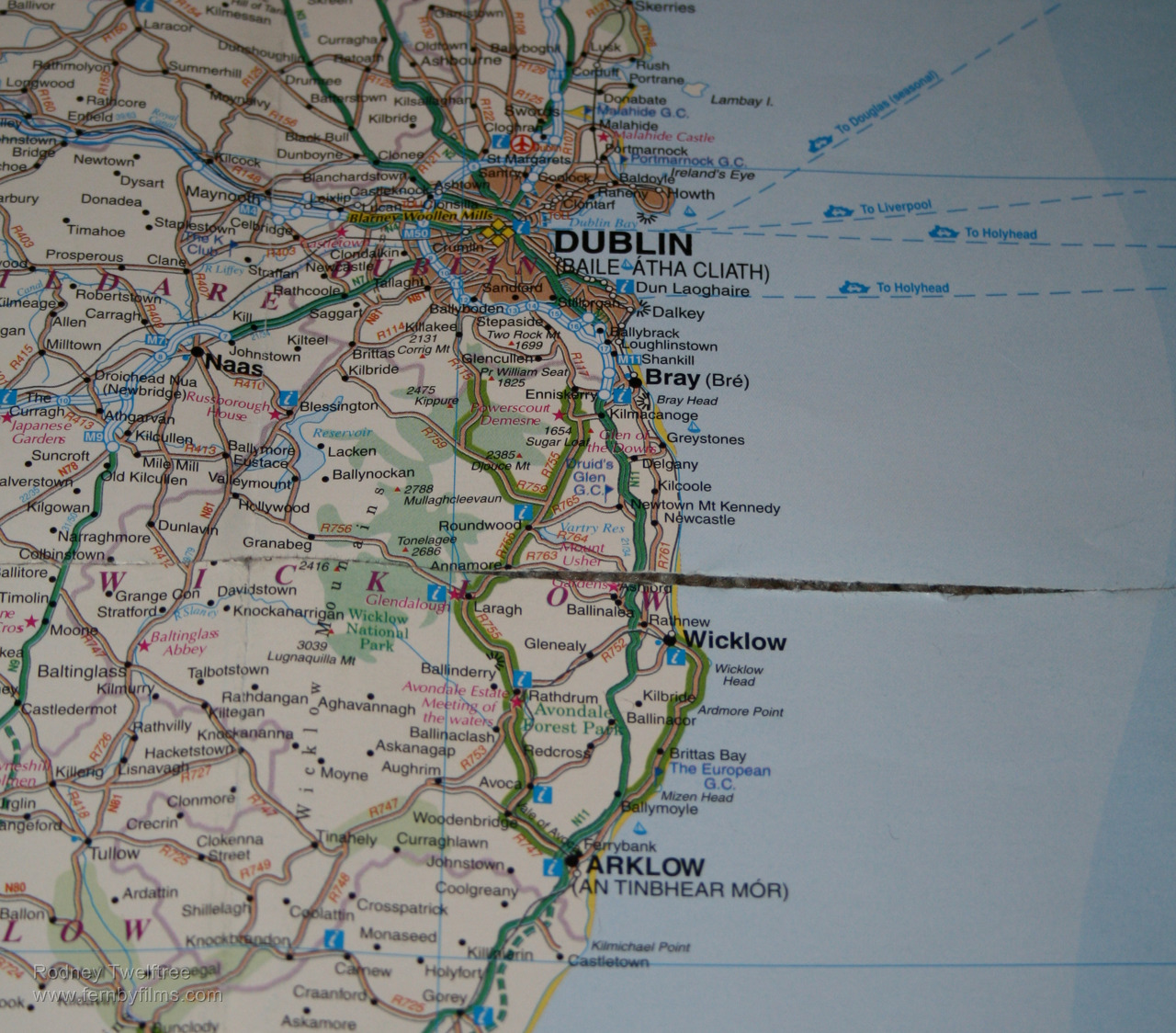 Please note the genuine tear in the above map image. This is due to excessive use whilst on tour. The map is simply worn out!
Who wrote this?