Administration Staff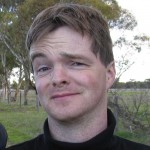 Rodney Twelftree – Editor In Chief
Rodney is the driving force behind fernbyfilms.com, responsible for the day-to-day running of the site, and the overwhelming majority of its content. He has built up a substantial home cinema system (he refers to it as a 5.4 Surround Sound System, which is due to the 4 subwoofers he has connected to each channel of sound!), and much prefers a DVD or BluRay at home to putting up with the ignorant masses at his local cineplex.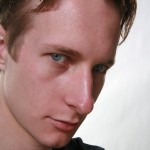 Michael Kubler – Website Administrator
Michael is the fernbyfilms.com website administrator, hosting the site through Grey Phoenix Productions, a web production company he owns and runs. Mick has written a review or two for us, but prefers to remain in the background making sure the site stays up and running through each crisis we face!!
Contributing Authors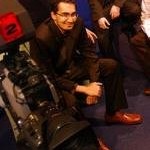 Dan Stephens
Dan hails from England, and runs his own film review site, Top 10 Films. Through this site, Rodney invited Dan to participate in the Worst Film Week Event of 2010, which Dan gladly accepted. Rodney has written a number of lists for Dan's site, and enjoys provoking controversy there.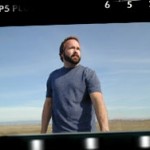 Rory Dean
An intellectual approach to films is often warranted amongst the dregs of celebratory back-slapping around the Internet about how good/bad a film is, and Rory delivers that in spades. A thinking man's film reviewer, Rory writes articles for his website Above The Line, and has been lured across to our white pages to pen an article for the 2010 Worst Film Week.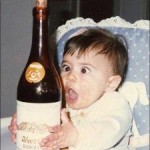 Al K Hall
Long-term drunkard and film reviewer Al K Hall hails from the wonderful country of Yeaman, where he run his website The Bar None, a site Rodney also moonlights articles for. Al's not backward in coming forward, and delights the fernbyfilms.com team with his wry turn of phrase and quick wit – something quite surprising in a man normally plastered to the gills with a good wine, beer or whiskey.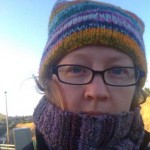 Emma Muhlack
Emma is a long time friend of Rodney who now lives in country Victoria with her husband. Emma, a renowned nerd and geek of the highest order, was invited to participate in fernbyfilms.com's Worst Film Week Event, something she took to like a duck to water. Emma enjoys World Of Warcraft and reading.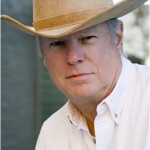 Robert Nowotny
Rodney met Robert through the US based website Moviesmackdown.com, as well as on Facebook, and Robert has been kind enough to provide a few choice comments and articles from time to time. Robert ran for the Texas State Government as a Libertarian Candidate (don't ask, just read this), and has been involved in the film industry in the US for a number of years now. His website Need To Vent is a quality read if you get the time.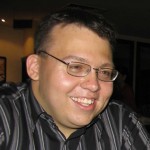 Greg Bowden
Another long time friend of Rodney's, Greg is responsible for the Big Fat Film Festival, held annually in Adelaide until 2010, as well as a number of reviews around this site.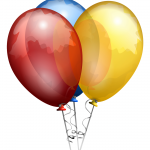 Camielle White
Camielle is a film fan and long time internet blogger who runs her own Party Supply Hire website – she moonlights around the web writing about her thoughts on films, and has written for us as well. You can find her article over on the Big List Page.
Past Contributors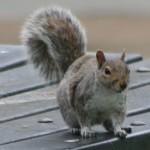 The Secret Squirrel
A small, fluffy squirrel who joined the fernbyfilms.com team back in 2008, the Secret Squirrel is a mysterious, almost anonymous reviewer who enjoys a good chick-flick, as well as a good nut or two. We aren't sure if the Secret Squirrel is a guy or a girl, and to be honest, if we did find out it'd probably spoil some of the mystery – The Secret Squirrel left the team in 2009 to put more time into his/her family, although a review did surface for the 2010 Worst Film Week Event.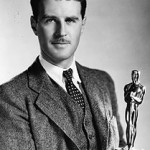 Doug Shearer
Doug came to us from the good ol' USA, as a fan of older, more cinematic cinema, and provided a number of articles examining classic cinema before leaving us due to personal health reasons. More info on Doug can be found here.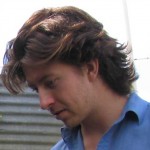 James Ward
Jimmy, a Fernby Films alum from the very beginning, became the default lead in Thrash Bus II after being the only one who showed up to film every scene. James has a degree in Bio Engineering or something at a University, meaning he's among the smartest people on our website – or would be if he was still around. Jimmy has been a friend of fernbyfilms.com for ages, and you may find the single article he wrote for us by checking out our Big List page!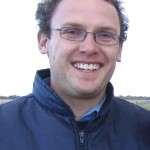 Warwick Twelftree
The less you know about Warwick, the better. He's the taller, better looking younger brother of Rodney, and assisted in getting Fernby Films off the ground for the making of Hello Annabel. He has written an article or two for fernbyfilms.com, but left the fold to reside in far north Western Australia with his family and a new job.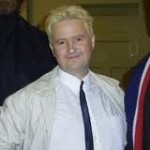 Thorin Cupit
Thorin's been a mate of Fernby Films for ages, and has directed Rodney in several stage productions for local amateur theater companies. Thorin's respected opinion came in handy with a review on Schoolyard Justice.