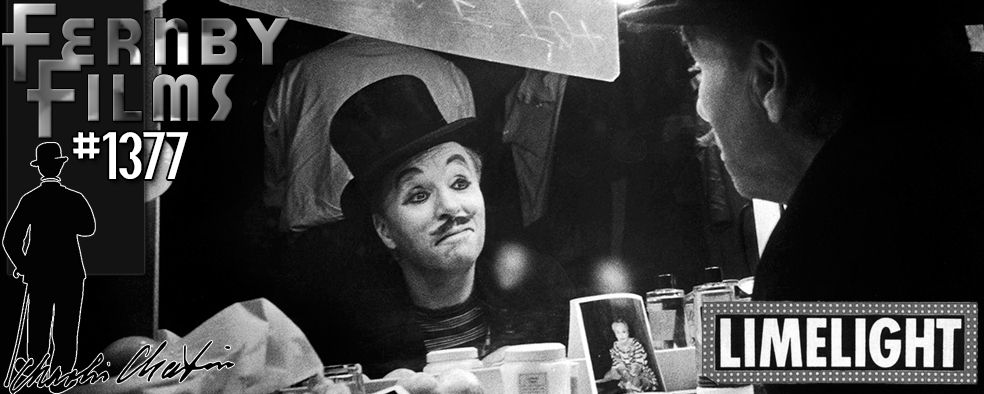 Director : Charles Chaplin
Year Of Release :   1952
Principal Cast :  Charles Chaplin, Claire Bloom, Nigel Bruce, Buster Keaton, Sydney Earl Chaplin, Norman Lloyd, Andre Eglevsky, Marjorie Bennett, Wheeler Dryden, Melissa Hayden. (Uncredited: Geraldine Chaplin, Josephine Chaplin, Charles Chaplin Jr, Michael Chaplin, Oona O'Neill)
Approx Running Time :  137 Minutes
Synopsis:   A fading comedian and a suicidal ballet dancer must look to each other to find meaning and hope in their lives.
********
 Encapsulating the duopoly of Hollywood's fascination with ageing, Limelight is a contrast in focus. Charlie Chaplin was entering the latter stages of his career, while co-star Claire Bloom gave one of the all-time great major film debuts; Chaplin's American career was cut off following accusations of Communist sympathies during the Red Scare, which resulted in him being banned from re-entering the United States, and Bloom's post-Limelight career was a blossom of stardom and celebrity. The film is one of Chaplin's rare "serious" films, largely bereft of the laughs and the comedic tones of his silent films and instead giving us an actor working hard to establish a more mature style, and so viewers should approach Limelight with that in mind.