I was once asked by my good mate Scott over at Front Room Cinema if I could upload some images of the Fernby Films cinema, if only for the edification of the masses. So, for your enjoyment and appreciation, here's a couple of happy-snaps I took one evening of the system. Currently I'm running five subwoofers in the setup – one dedicated 12″ sub for the LFE, a 10″ woofer connected to the center channel, a 12″ woofer for the main channels, while each rear channel has it's own powered woofer attached. Yes, that's a lot of bass.
Here's the pics!
Okay, so I was midway through Transformers: Dark Of The Moon when I decided to take these shots. Sue me. The two mains are Technics (models I can't recall, but they're old), the center channel is Bensen, while the three woofers are (L-R) DB Dynamics 12″ for the Mains, Solid 10″ running the center, and an Energy 12″ as the primary LFE sub.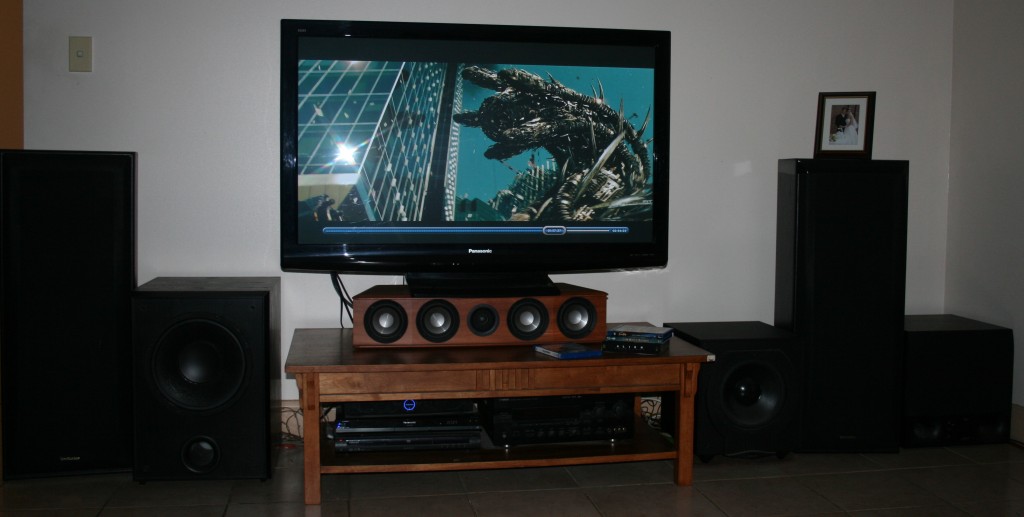 Undressed and ready for action, from the main viewing position. You may notice a towel beneath the Solid 10″ due to uneven tiled flooring creating undesirable vibration noise at volume.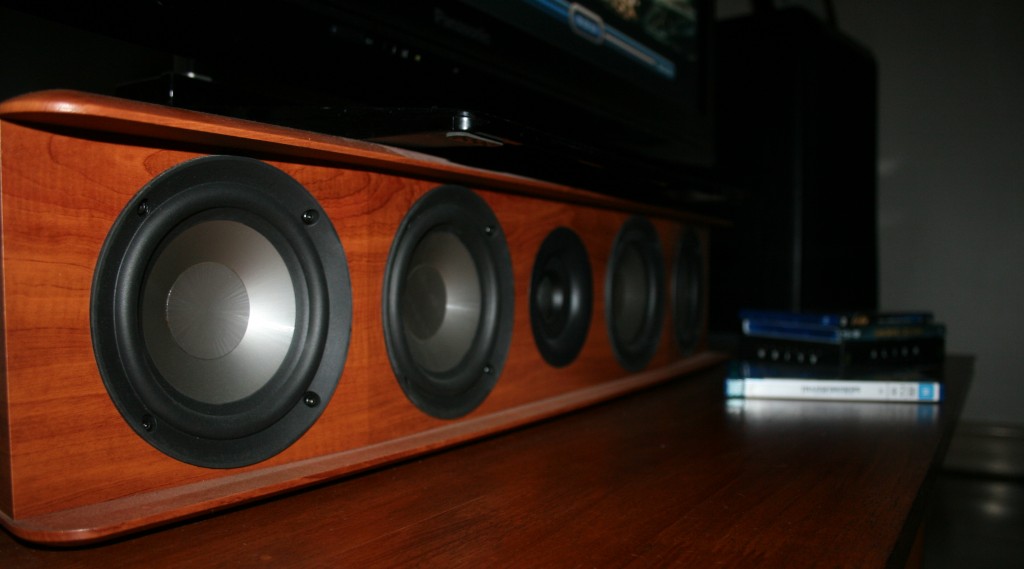 A close-up of the undressed center channel, plus a couple of random Blu-Rays….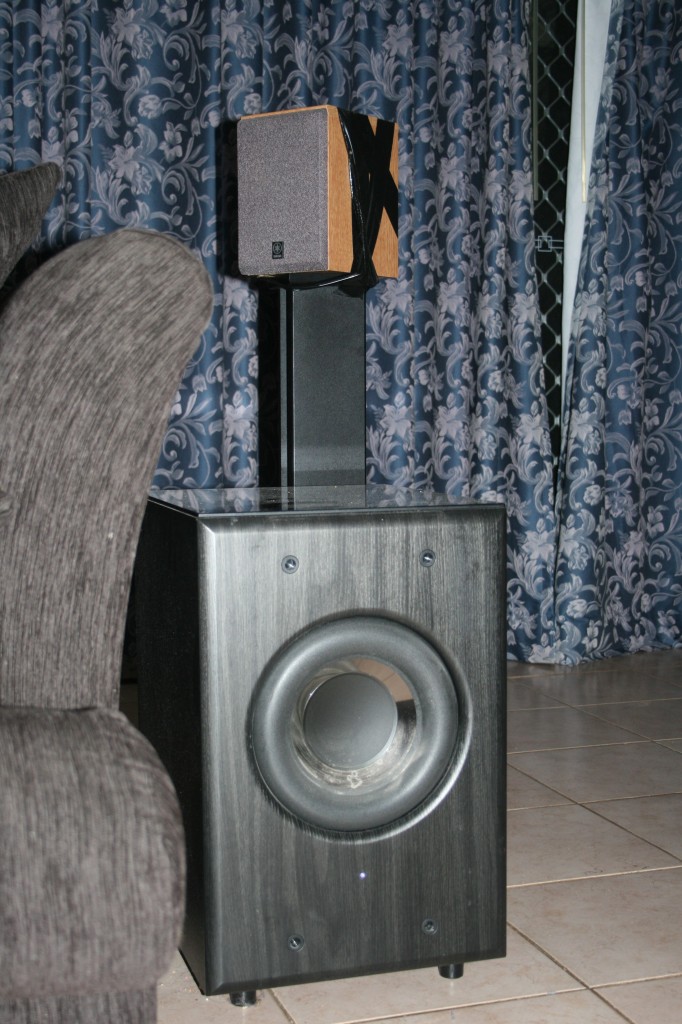 Example of rear-channel set-up. Torpedo 10″ subwoofers connected to each rear speaker (in 5.1 configuration). Please note the black tape holing the speaker to the stand is part of my child protection program. I've already lost one speaker to an exuberant kidlet, and I'm not about to lose another.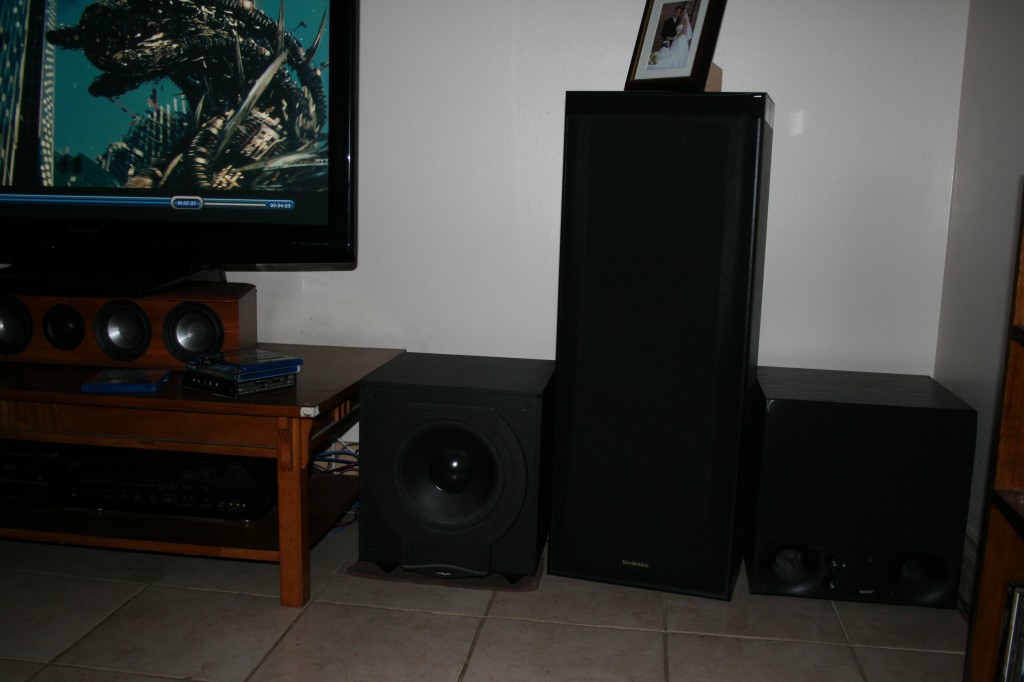 A closer look at the center channel subwoofer, and the primary Energy 12″ woofer. Again, note the towel beneath the center woofer due to uneven floor surface. The addition of a soft material beneath the woofer has eliminated minor but consistent vibration noise during playback.